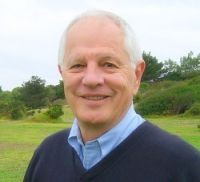 Last night Berkeley's City Council took a small, but significant step toward addressing the East Bay's housing crisis.
In a unanimous vote, the council approved changes to the city's zoning rules that will promote the construction of accessory dwelling units, or secondary units (commonly known as in-law units, or granny flats). The measure was proposed by Mayor Tom Bates and crafted over a two-year period by Berkeley's Planning and Transportation Committees. (
See Item 16 on the agenda.
)
The new rules create a virtual right for homeowners to add a secondary unit of housing to their property.
[jump] The biggest changes can be measured in square feet. Under the previous law, secondary units could only measure 25 percent of the size of a lot's main dwelling, or 640 square feet, whichever is smaller. The new rules allow for the construction of secondary units that can be as large as 750 square feet, or up to 75 percent of the lot's main dwelling. And the secondary unit can be attached, or a separate building.
And a costly barrier, the $2,000 administrative use permit that most homeowners were required to obtain before building a secondary unit, has been eliminated.
Another major change is that secondary units can be built on lots of any size.
"I believe this will rank as one of the City's major achievements in addressing our housing crisis," said Mayor Tom Bates in a press release. "The plan also will support the City's efforts to combat global warming by increasing urban density, especially near mass transit."
The new rules especially encourage the addition of secondary units within a quarter mile of BART stations by waiving rules requiring the parking spaces when a new housing unit is added.
And recognizing the problem of unregulated hotel-like residential rentals such as Airbnb that have been accused of reducing housing affordability in places like San Francisco and Los Angeles, Mayor Bates' proposal added that secondary units "should be excluded from use as short term rentals."