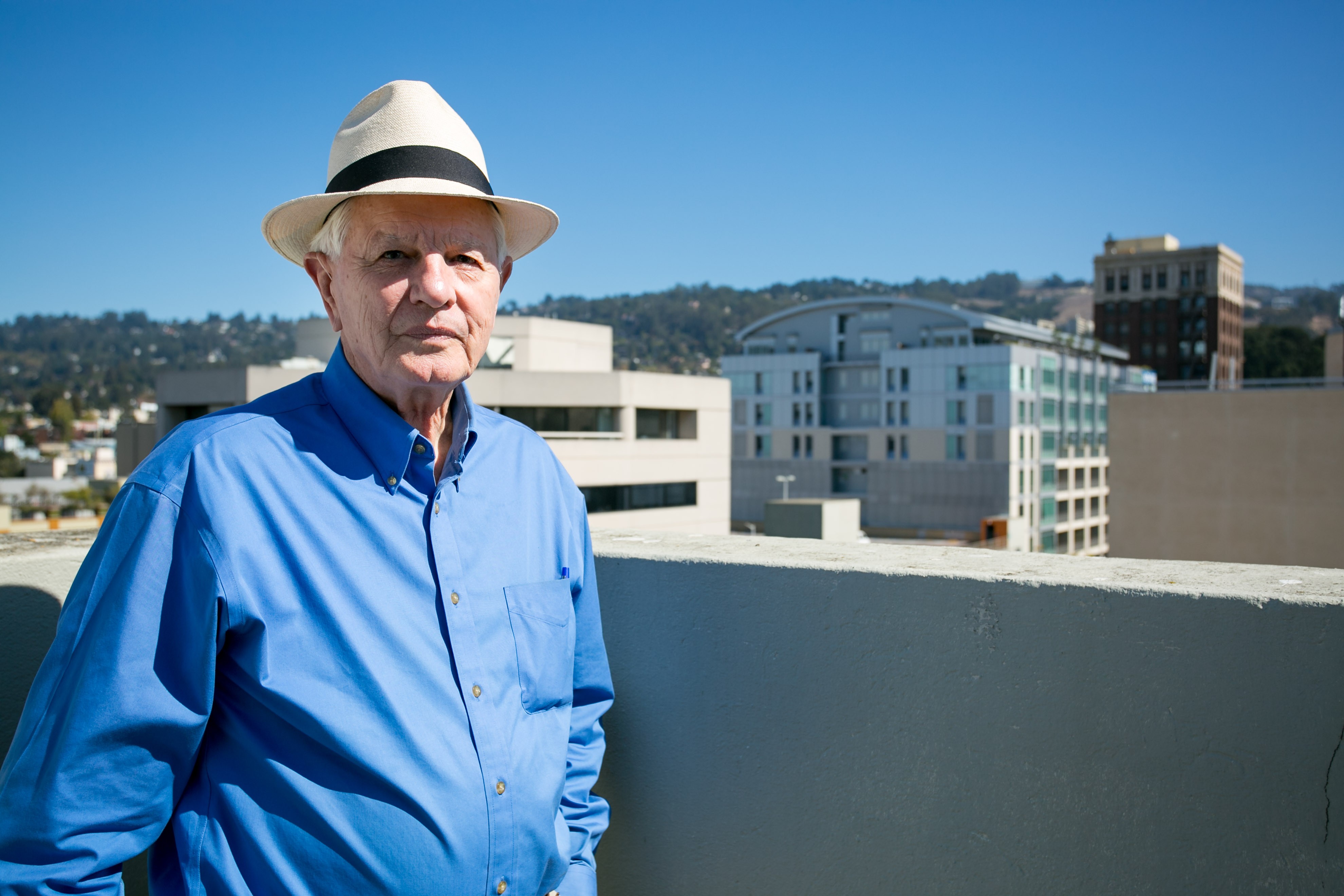 Days after elected officials in Oakland
slammed the passage of Indiana's new "religious freedom" law
, Berkeley Mayor Tom Bates has also called for a boycott of Indiana until the legislation is repealed. Critics of the so-called "Religious Freedom Restoration Act" — which says the state cannot "substantially burden a person's exercise of religion" — have condemned the law as a clear tool to allow businesses to discriminate against LGBT people. In line with measures that 
Oakland Mayor Libby Schaaf
and
San Francisco Mayor Ed Lee
have taken, Bates is promoting an initiative to ban City of Berkeley-funded travel to Indiana and issued a statement today urging people to cease business with companies headquartered there. 
Bates' statement comes as Republicans leaders in Indiana are
pushing forward a proposed amendment
 to the law that would explicitly state that the legislation cannot be used to
discriminate
against people due to their sexual orientation or gender identity. But even if Indiana Governor Mike Pence signs this amendment, it remains to be seen whether cities like Berkeley and Oakland will cancel their official boycotts of the state.
[jump]
See Also: 
How Gay Is Oakland?
Gay Priest Ousted By Conservative Bishop
On Tuesday, Schaaf directed the city administrator not to approve the use of city funds for business travel to Indiana, and yesterday, Councilmembers Rebecca Kaplan and Larry Reid introduced a formal resolution opposing the Indiana law.
While the law's backers have argued that the bill was never intended to enable discrimination against LGBT people, opponents of the measure are arguing that the new amendment is only a small step in the right direction. That's because the
amendment simply prohibits this specific law
from being used for
discriminatory purposes
, but is not a statewide anti-discrimination measure.
States across the country
, including California, have increasingly adopted anti-discrimination laws specifically designed to protect LGBT people. Groups on both sides of the debate have
criticized the proposed revision
, with conservative activists arguing that the change would make the law ineffective in protecting people's religious freedom. 
Bates said today that the Berkeley City Council will formally go on record against the Indiana law in its April 28 meeting. Councilmember Darryl Moore, he said, plans to introduce an item that would not only ban "publicly funded non-essential travel to Indiana until the law is repealed" but would also urge the city manager not to sign new contracts with businesses headquartered there. The council proposal would further encourage the city to discontinue existing contracts with Indiana-based firms. Cities and large companies across the country have taken similar steps to boycott Indiana until the law is repealed. 
Here's Bates' full statement:
I hope my fellow citizens will join the growing boycott of Indiana as long as its intolerant Religious Freedom Restoration Act remains in effect. I find it abhorrent that a state would enact legislation allowing businesses and individuals to claim religion as an excuse to discriminate against people who are gay. Such a law promotes intolerance and permits a person's rights to be violated on the basis of sexual orientation. I ask that people not travel to Indiana or do business with companies that are headquartered there as long as this injustice continues.

I expect the Berkeley City Council at its April 28 meeting will go on record against the Indiana law. Councilmember Darryl Moore plans to introduce an item banning publicly funded non-essential travel to Indiana until the law is repealed and urging the City Manager to not make new contracts with businesses headquartered there and to consider discontinuing existing contracts with such businesses.