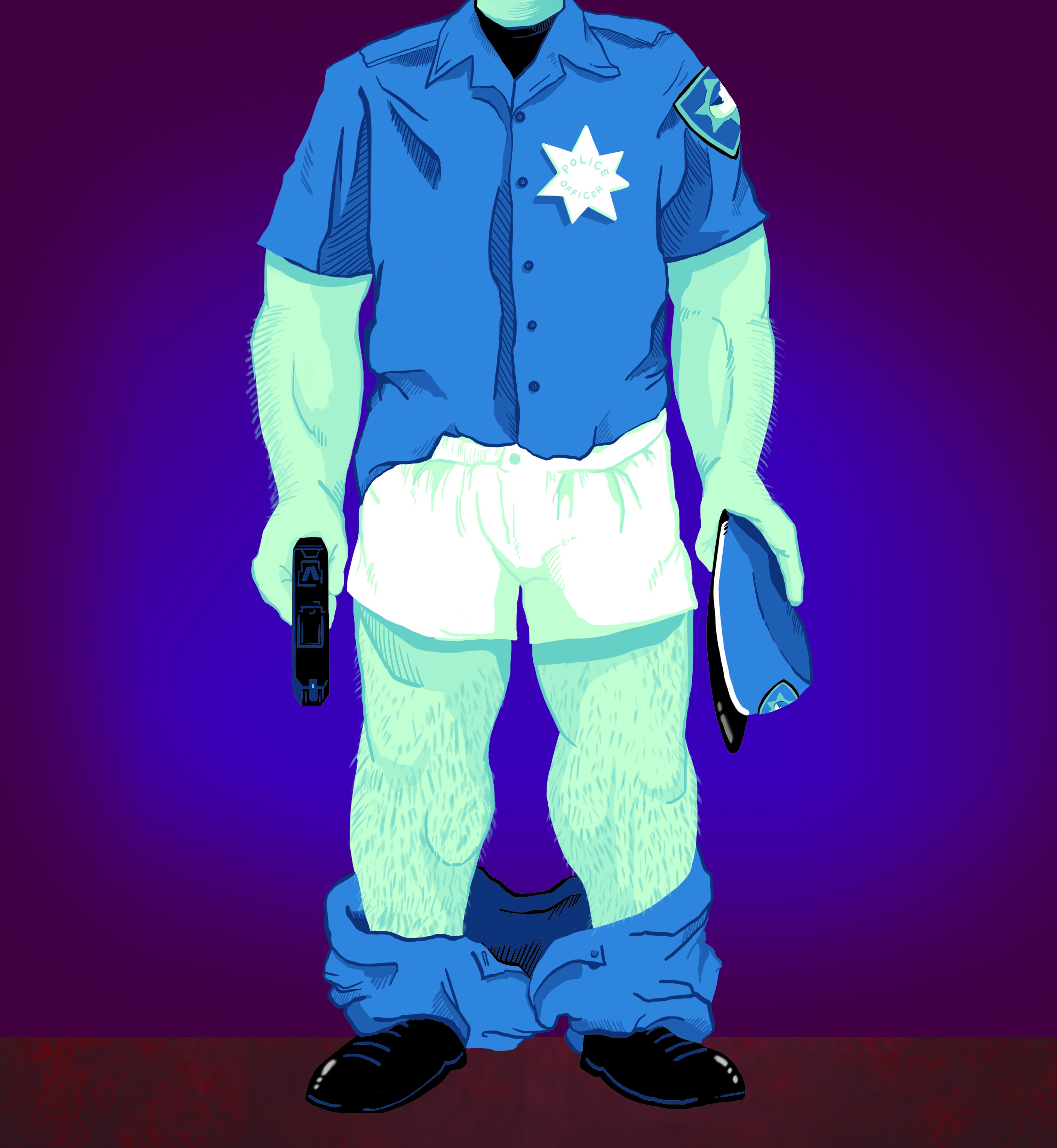 It's time to hit the pause button and have a human conversation about
"Celeste Guap," the teen-aged victim in the Oakland Police Department sex-crime scandal. 
In case you're somehow not familiar with Guap's tragic narrative, it all began last year,
when Oakland police officer Brendan O'Brien sexually exploited and raped her while she was still 17 years old
. The rookie cop also introduced the teenager to his OPD colleagues, who also allegedly raped her.
O'Brien, mentally unwell and drinking heavily, eventually committed suicide in September 2015. In a note, he reportedly confessed to having a relationship with Guap and, inadvertently, identified the officers that also trafficked the girl, in an attempt to cover for their misconduct.
Did OPD do anything about this horrific crime? No.
Instead, Guap's abuse continued at the hands of the badge. She was passed among the ranks of East Bay law-enforcement agencies. Officers, lieutenants and captains solicited her for sex. They shared her like their own personal sex worker. And it continued until spring of this year, despite high-ranking cops' knowledge of the situation.
In May, Darwin BondGraham and Ali Winston exposed the totality of this sex crime and misconduct with a major cover story investigation in the Express.


Yet still, Guap's abuse continued.
The media is guilty. TV stations plastered her image on newscasts. Reporters hounded her for interviews and shared images from her social-media accounts on their websites. 
During this time, Guap was abusing hard drugs. She told our reporters that she did it in part to cope with depression related to her experiences with police officers.
It all came to a head last week, when an unknown East Bay agency paid to send the young woman, now 19, to rehab in Florida — of all places. The agency that coordinated Guap's trip, according to her family and government sources, is the Richmond Police Department. She checked into the Florida rehab center this past Friday.
On Monday, however,
Florida deputies arrested Guap and charged her with felony battery. (She allegedly bit and assaulted deputies during an incident at the rehab facility.
)
How did the Bay Area media react to this news? At least four local outlets — including KTVU, SFist.com, ABC 7 and KRON — published Guap's true identity and legal name, along with a "mug shot" from Florida jail.
It was wildly irresponsible for media to reveal her identity.
And these media outlets should know this; when it comes to disclosing the names of sex-crime victims, reporters and editors typically abide the standards established by the Society of Professional Journalists. In other words: Don't publish these names.
But some local journalists are arguing that Guap's case already was widely publicized, so it was OK to disclose her legal name. They also contend that she is now an adult, one charged with a crime, so publicizing her identity is OK.
Bullshit. The only reason her story is news in the East Bay is
because she was an underage victim of sexual assault and sex-trafficking
. And her legal name and identity should be protected as such.
It's equally inexcusable for Florida law enforcement to release her identity, and her medical history. 
She is in Florida because she is a victim of sex abuse. And she was a minor during this crime.
Speaking of Florida: What the hell was Guap doing there in the first place? 
It's been reported that the Richmond police paid for her trip to rehab on the other side of the country. But RPD has denied this, and no one is owning up to sending her there.
Time to get to the bottom of it: I'm urging Alameda County District Attorney Nancy O'Malley and Oakland Mayor Libby Schaaf to figure out who sent the young woman into danger in Florida.
And we should be incredulous that the DA let her leave. She's a witness to possible crimes committed by numerous Bay Area law-enforcement officers, in multiple agencies. Some of these crimes include: human trafficking, statutory rape, interfering with a police investigation, illegal use of a police computer system, and pandering.
It's also inexcusable that local officials apparently did not inform Florida law-enforcement officials of Guap's needs as a victim. Or that she is a key witness in a major police-misconduct case.
But first things first: What "Celeste Guap" needs now is care, compassion, and treatment.
She's been through an unimaginable hell.
And the last thing she needs in her life is more cops, more police drama — and to be sitting inside a Florida jail.
But that's what happened. And now she's is trapped with a $300,000 bail and detoxing from hard street drugs cold-turkey,
and allegedly experiencing harassment from deputies and officers
.
Enough. Let's bring Guap back to California. Now.
Since Guap is a witness to dozens of potential crimes, it is the responsibility of O'Malley — and San Joaquin DA Tori Salazar, San Francisco DA George Gascon and Contra Costa DA Mark Peterson — to ask the responsible authorities in Florida to extradite Guap to California.
Meanwhile, we need to find out who sent her into darkness in the Sunshine State, because that decision endangered her life. Whoever made it needs to be held accountable.
Let's do right by this young woman. For once.