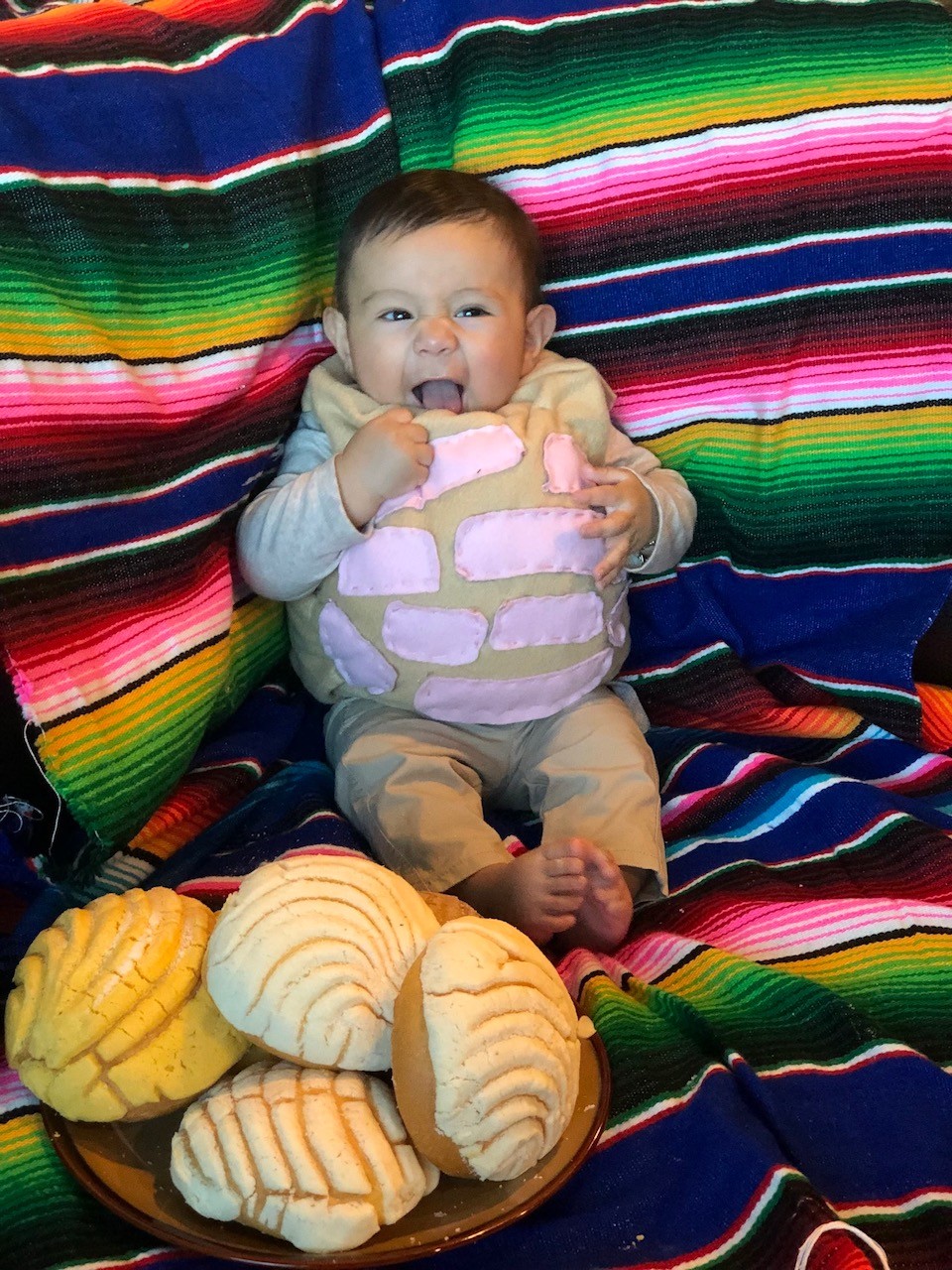 Move over, Heidi Klum. You have been dethroned as Halloween royalty.
A
tweet
from Richmond resident Edi Xacon of his nephew Joaquin Chacon dressed as a
concha
(a traditional Mexican pan dulce) recently went viral (as of publication, 172,000-plus likes and more than 75,000 retweets). Also in the photo are a Mexican zarape and a variety of
conchas
that baby Joaquin couldn't resist munching on.
The
Express
caught up with Joaquin's parents to find out the inspiration behind the adorable costume and the photoshoot that went viral.
Deysi and Luis Chacon are the proud parents of baby Joaquin, and the Halloween costume had been in the planning since before Joaquin was even born. "I got the inspiration from a girl on Instagram [
@emo_extremo
] who is known for her handmade Halloween costumes, and I knew that I wanted his first costume to be of a
concha,"
Deysi said
.
[embed-2] Don't try looking for the
concha
costume at stores or online; Joaquin's costume was an elaborate labor of love between Deysi and her mom. "I found the
conchita
stencils and cut all the pieces, and my mom helped me with the sewing," Deysi said proudly.
The Chacons didn't expect the photos to go viral; rather, the photos were just a celebration of a baby milestone. They said they do a photoshoot with Joaquin every month, and Halloween happens to mark his sixth month.
"We have been getting tagged by so many people, we didn't expect for the photos to go viral," said Deysi. "My mom and my sister want to take him everywhere dressed as a
conchita
."
Before the photos went viral, Deysi entered him in a Halloween
contest
 on Facebook — with the comment "Mi conchita con sus conchitas" — hosted by Las Montañas Supermarket, the Chacons' local grocery store in San Pablo. The photo with the most likes will win a $200 gift card, and baby Joaquin's photo already has 530 likes and counting. If you want to vote for Baby Joaquin, there is still time; the contest runs until Oct. 31.
[embed-1]