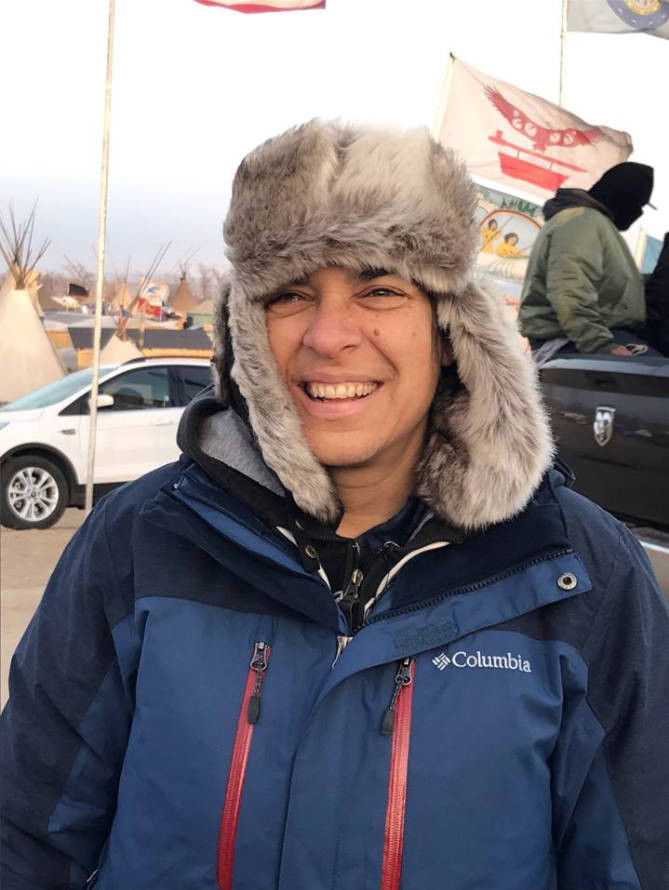 President Donald Trump signed today several executive orders reviving the controversial Keystone XL and Dakota Access pipelines. He also signed an executive order that will speed up the review process for similar oil and gas projects, all part of a Trump administration policy to help the fossil fuel industry and weaken environmental and labor regulations.
In response to Trump's actions, Oakland City Councilmember Rebecca Kaplan says it's time for California's biggest pension fund to divest from the companies building both pipelines.
See our previous coverage:
CalPERS, CalSTRS, UC Invested in Dakota Access Pipeline Despite Pledges of Sustainability
[jump] Kaplan was one of dozens of Bay Area residents who traveled to the Oceti Sakowin camp in December to join the Standing Rock Sioux Tribe, who have led resistance to the completion of the Dakota Access Pipeline. According to the tribe, the pipeline will destroy sacred land, endanger the region's water supply, and fuel climate change.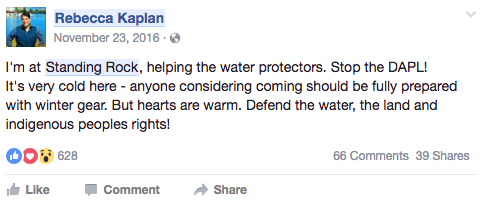 CalPERS, the state's giant public-employee retirement system, has invested $57 million in Energy Transfer Partners, the company behind the Dakota Access pipeline. The retirement system also owns Sunoco bonds worth $1.8 million. Sunoco and ETP recently merged. The pension also owns approximately $242 million of ConocoPhillips stock, a major oil company that is directly backing construction of the Dakota Access Pipeline.
The City of Oakland's employees are members of the CalPERS pension system, and the city pays millions a year into their pensions. Billions of CalPERS funds are invested in oil and gas companies, but the pension system was ordered in 2015 by state lawmakers to divest from thermal coal due to its role in increasing global CO2 emissions.
Trump owned ETP stock as recently as this past summer, according to financial disclosure forms,
but sold the stock at a loss
. His Energy Secretary nominee Rick Perry was also an ETP board member and paid $236,820 by the company last year. And
ETP's CEO contributed $100,000
to Trump's campaign.
"The people, and public workers, of California, should not in any way finance, support, or allow our money to be used for the destructive Dakota Access Pipeline," Kapland said in a statement today. "The pipeline proposal not only threatens the health of the planet and the safety of the drinking water, it also represents a horrifying example of environmental racism."