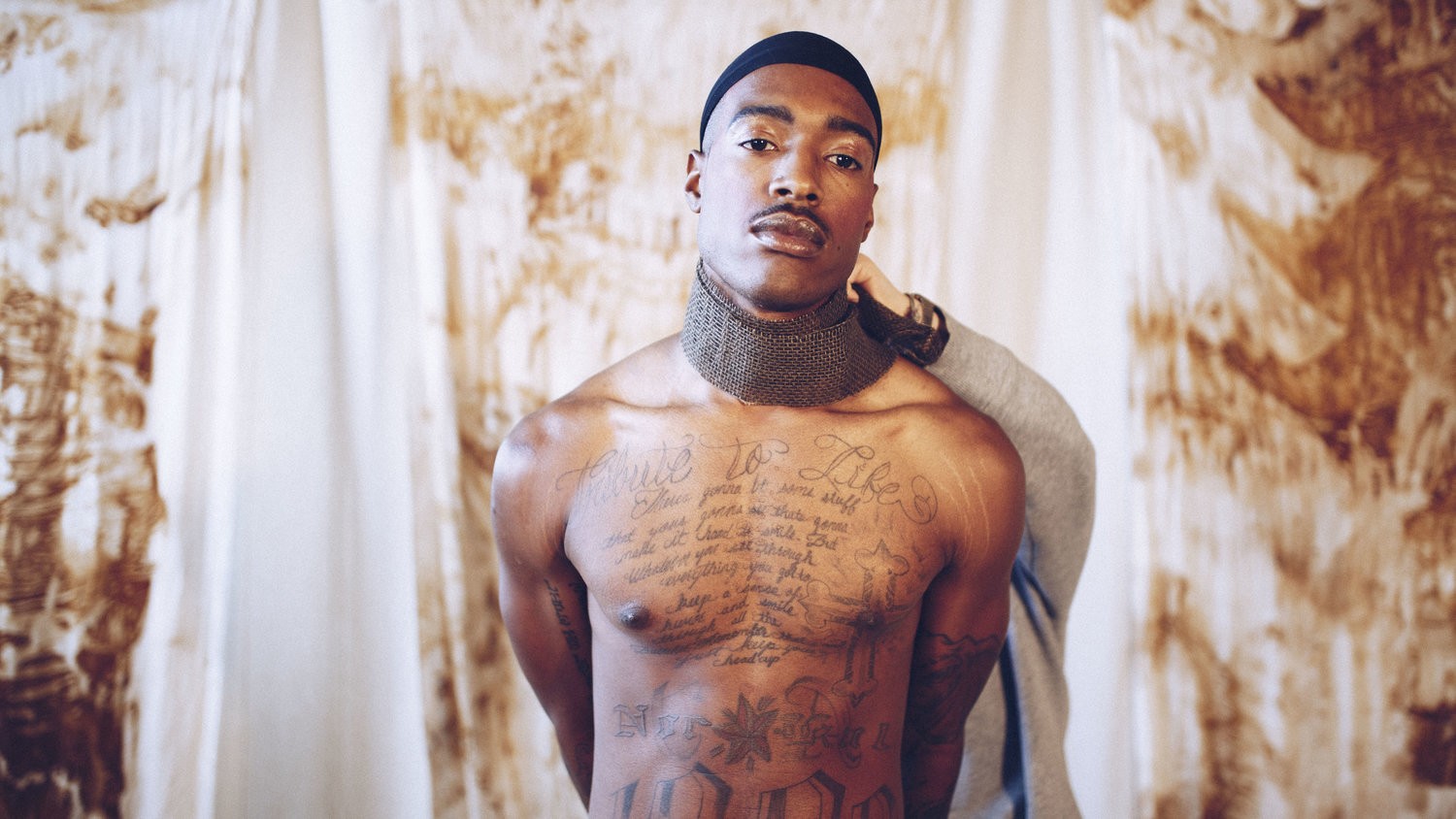 This past Thursday evening, in the backyard of Nook Gallery, five rows of folding chairs faced a white screen, where Ryanaustin Dennis of The Black Aesthetic Film Series was set to present five short films by summer mason. Dennis and Lukaza Branfman-Verissimoare, curator of Nook Gallery, patiently waited for the sun to set to begin the evening's program.
Filmmaker mason had arrived, and was socializing with a growing crowd of around 40 people by the time the sun finally dipped. After brief introductions, mason (who uses the pronoun "they") introduced their first film,
Post Daddy Issues
. The emotional short featured four people who recollected fraught relationships with their fathers. And during the next three films —
Hello Darkness My Old Friend
, followed by
Blkkkty
and then
Linoleum
— the audience snapped after mason's introductions and clapped at the closing credit of "Directed by summer fucking mason."
The fifth and final of mason's films screened last Thursday was a production of ONX, a collective that mason serves on as creative director. Previously, ONX had put out work in the form of print publications. But this year, ONX released the short film
Copper
, which debuted to complement its annual issue.
ONX has also evolved as an organization over the last three years. Originally, the Onyx Express was a Black publication on UC Berkeley's campus. Soon after mason took over leadership, however, they were met with resistance. So, mason formed ONX, a collective untied to the campus.
In 2015, ONX's annual issue explored Black identity, then sex and intimacy in 2016. Copper, both the name of the film and this year's ONX issue, occupies itself with grief, specifically Black death. Cinematographer Jasdeep Kang and mason handle this theme sensitively, and in chapters that emulate the stages of grief.
Like the rest of mason's work,
Copper
has choreographic quality to how it approaches movement and music. mason's interplay between light and body is also prominent in Copper with close-up shots creating an unmistakable intimacy.  The short, which screened in New York at the New School's Afrofuturism Film Festival, will show at the Starline Social Club this Saturday night, along with a performance by Spellling, whose music is featured in Copper, and the all-woman DJ collective B-Side Brujas.
After, Copper will be purchased by Mills College — freeing-up mason to work on new visuals to add to an already powerful collection.
See it live: Saturday May 27, doors open at 9pm and film screens at midnight, $5, 2236 MLK Jr. Way, Oakland, ONXMag.com.