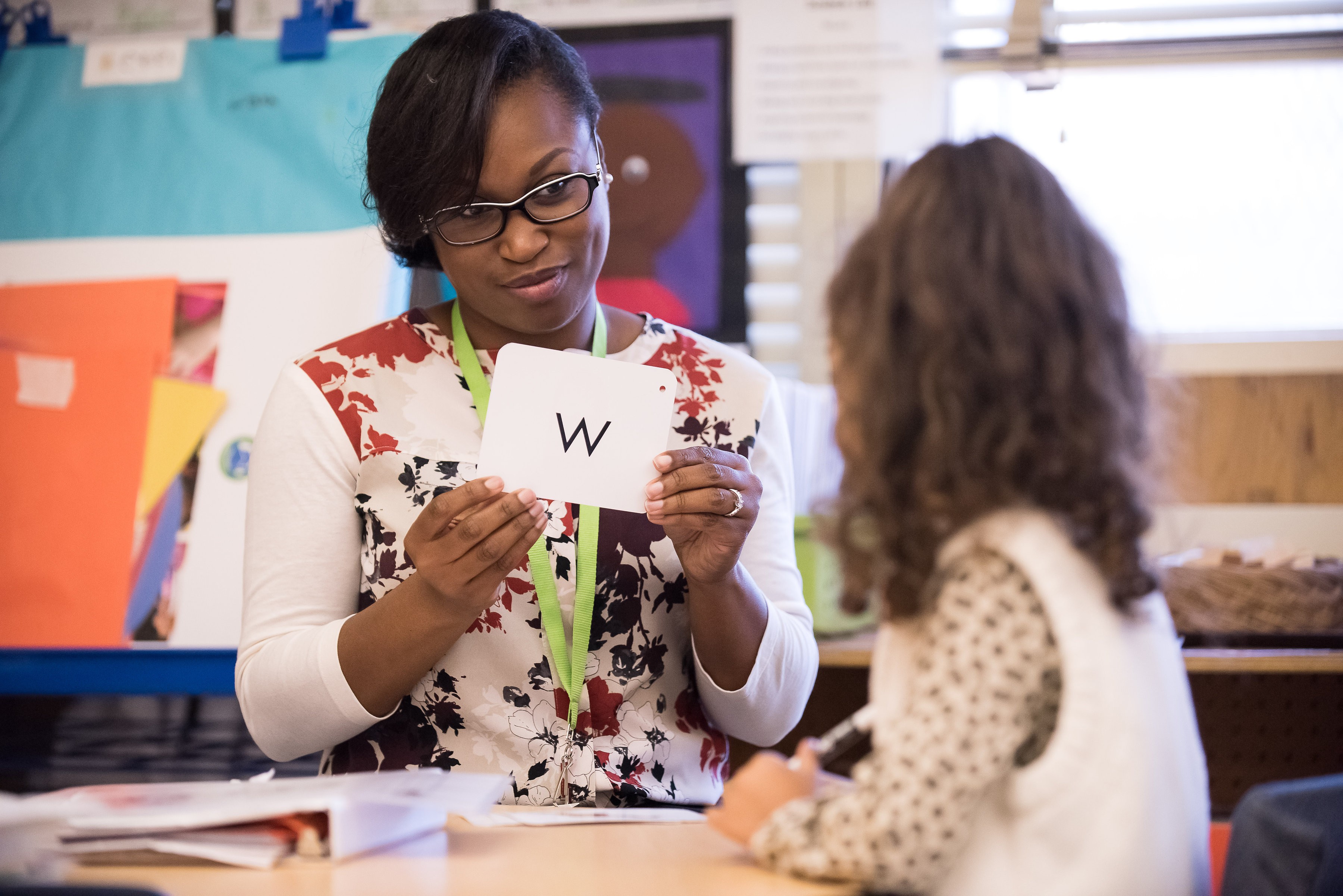 The Kenneth Rainin Foundation, an Oakland-based philanthropic organization, recently
announced
that it has invested $3 million in 39 district and charter schools in Oakland.
Part of the investment has gone to expand the foundation's SEEDS of Learning program, which works to improve early childhood literacy in Oakland schools.
The foundation's education grants are only available to schools in Oakland. 
The organization sees kindergarten and first grade as vital and often overlooked times in a child's education. Before third grade, students are learning to read but as they get older, they will have to read to learn, according to Susan True, a director at the Kenneth Rainin Foundation
"We know in Oakland Unified, the youth who later dropped out of school…they were behind already in first grade," said True. "So we have to disrupt that."
The SEEDS of Learning program doesn't just provide reading materials to classrooms. It also develops partnerships with Oakland teachers, according to True. The organization hopes that by giving educators more teaching strategies, Oakland kids will perform better through third grade and beyond.
"Over the course of a couple of years of good instruction, their trajectories can be changed for a life time," said True.
Some of the schools using the SEEDS program are Franklin Elementary School and Monarch Academy, according to the
foundation's website
.
As well as funding early childhood literacy programs in Oakland schools, The Kenneth Rainin Foundation also funds Bay Area arts programs and medical research on inflammatory bowel disease. Its funding choices are based on the interests of Oakland entrepreneur Kenneth Rainin, according to Teri Gardiner, a communications manager at the company.
Kenneth Rainin died in 2007. His daughter, Jennifer Rainin, is the CEO of the foundation.