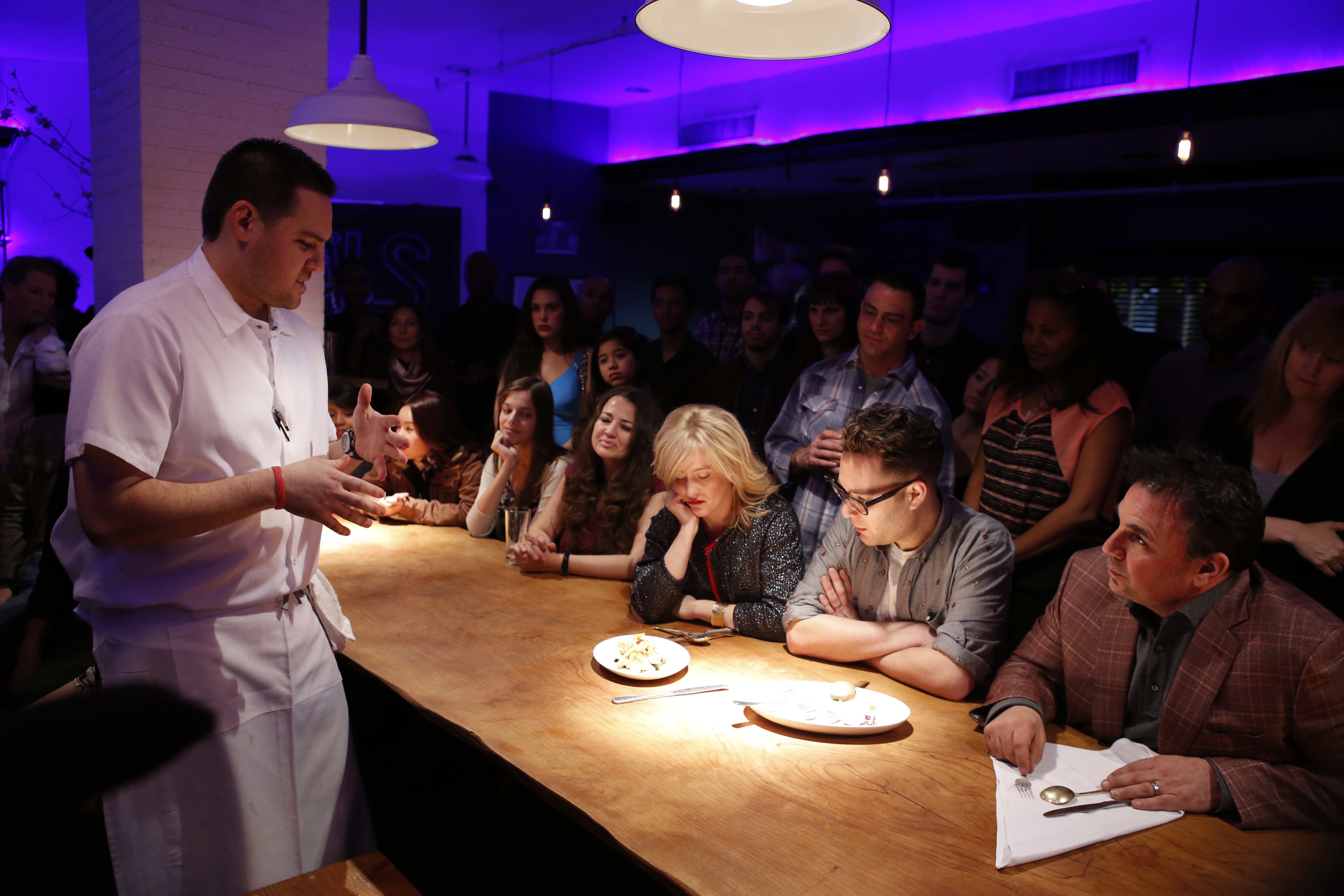 This week's episode of
Knife Fight
, Esquire TV's testosterone-fueled cooking reality show, featured a familiar face for fans of
Hopscotch
(1915 San Pablo Ave.), Uptown Oakland's
Japanese-inspired diner
: Chef Kyle Itani was one of the featured contestants.
[jump] This was Itani's first time dabbling in the world of televised cooking competitions. Itani said that while he's watched a few episodes of each of the best-known exemplars of the genre, he'd always found them too gimmicky for his liking. "I don't know when I'm ever going to cook with Skittles or gummy bears," he said.
But in the case of
Knife Fight
, the producers promised Itani that the show would focus on good ingredients and real cooking — not the interpersonal drama that a lot of the other shows tend to emphasize. And according to Itani, the show, which is hosted by the brash
Top Chef
alum Ilan Hall at his Los Angeles restaurant,
The Gorbals
, mostly lived up to that billing. What's more, the chefs really were held to a strict one-hour time limit, and they didn't find out the secret ingredients they had to cook with until right before the timer started.
Itani said there were only two mild surprises: One was that producers kept asking him to talk trash about the opposing chef ("Say how you're going to beat him so bad!"), which he didn't want to do. The second? Instead of, say, a cash prize, the winner of each episode only wins a big meat cleaver. (The loser gets a little cleaver.)
The episode,
"Live Halibut"
— in which Itani squares off against SoCal chef
Jason Paluska
in a battle of collard greens, flowering cilantro, and, yes, live halibut (killed onscreen) — premiers tonight, Tuesday, August 19, at 10 p.m. PST, on Esquire TV. Tune in if you're curious to find out whether Itani was able to take home that big cleaver.