We live in one of the food capitals of the world, which means that many of the very best holiday gifts are things to eat and drink. Here are some East Bay-centric options for the savvy gift-giver to consider, whether you're looking to stuff your stockings with a tasty little tidbit — or to make someone's year by buying them a head of ready-to-cook cattle.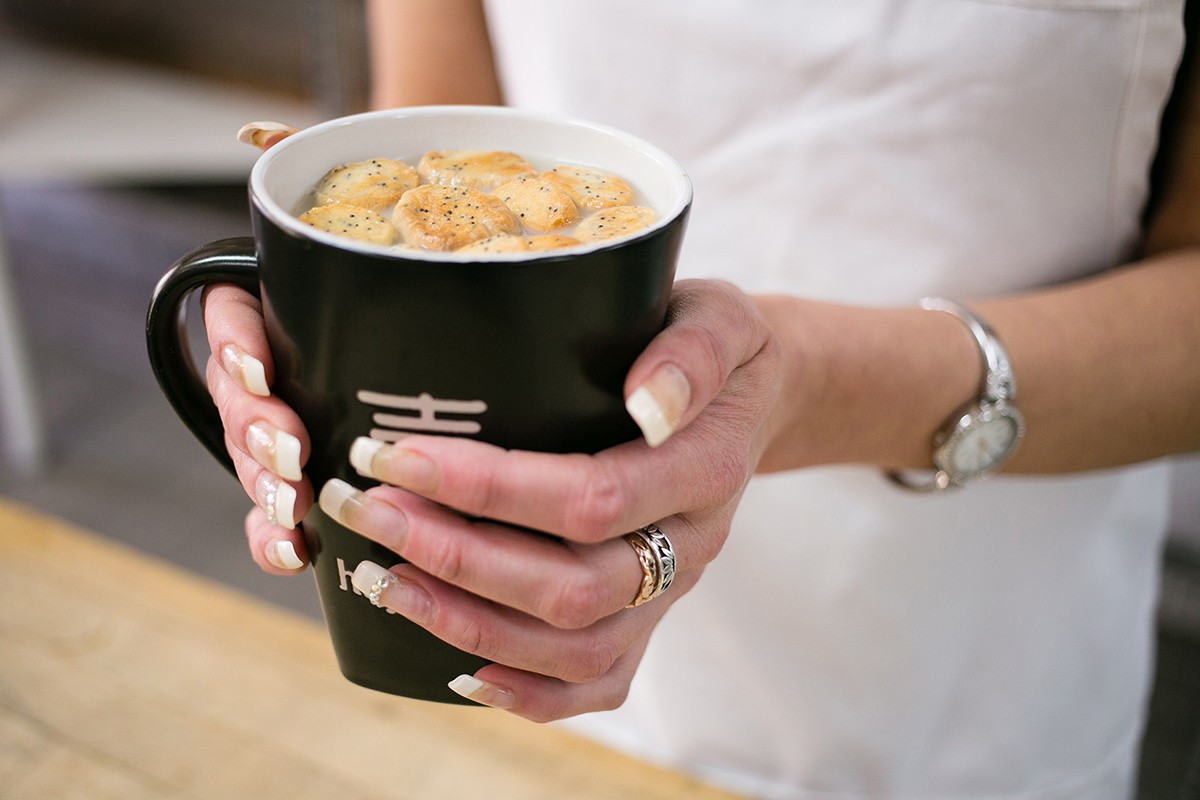 Japanify All Day
Zine from Umami Mart, $13
Years before it became the Bay Area's foremost brick-and-mortar repository for all things related to Japanese eating-and-drinking culture, Umami Mart was a popular food blog. And one of the (still-existent) blog's most popular features is co-founder Yoko Kumano's "Japanify" column, in which the author offers simple recipes for everyday Japanese and Japanese-inspired dishes with easy-to-follow step-by-step photo illustrations. Now, Kumano has collected the best of these recipes — plus a few new additions — in a fifty-page cookbook zine that will have you covered from your morning slice of natto toast to your warm amazake nightcap. This would make the ideal holiday gift for the thrifty home cook or Japanophile in your life.
Umami Mart, 815 Broadway, Oakland, 510-250-9559, UmamiMart.com
Monthly Butcher Basket from Local Butcher Shop, $150–$296/month
For the carnivore in your life for whom no meal is complete without a giant slab of meat, consider buying the gift of … several giant slabs of sustainably sourced meat, available for pickup every month at Berkeley's Local Butcher Shop. These "Butcher Basket" subscriptions are available in two sizes; can be customized according to your gift recipient's meat preferences (beef, pork, and lamb; just beef and pork; and so forth); and contain a mix of steaks, chops, roasting and braising cuts, and ground meat. Or, if you're really looking to pull out all the stops, consider buying your loved one a whole damn pig (or lamb or goat) or a quarter cow — either of which the shop's professional meat cutters will break down according to your specifications. That'll cost you somewhere in the neighborhood of $1,000 (for the pig) or $1,200 (for the quarter cow), and of course you'll need to make sure that your gift recipient has access to an abnormally large amount of freezer space. But think of it: You will forever be remembered as the guy or gal who bought someone a cow for Kwanzaa! That's sure to be a gift that keeps on giving.
Local Butcher Shop, 1600 Shattuck Ave. Ste. 120, Berkeley, 510-845-6328, TheLocalButcherShop.com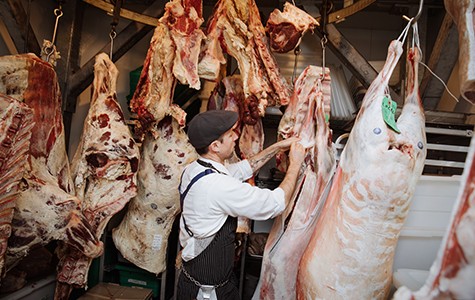 Kuciukai from Mama Papa Lithuania Bakery, $3
In Lithuania, Christmas wouldn't be Christmas without kuciukai, a kind of small poppy-seed biscuit that you can buy by the bagful at Alameda's Mama Papa Lithuania Bakery, the only Lithuanian bakery on the West Coast. These would make a particularly fine gift for the culinary know-it-all in your life, for whom no food item is too obscure. On Christmas Eve, these lightly sweetened biscuits are traditionally served soaking in a bowl of poppy-seed-infused "milk," which is easy enough to make (thanks, Google!).  
Mama Papa Lithuania Bakery, 1239 Park St., Alameda, 510-823-0726, MamaPapaLithuania.com
Cinco Sauce from Cinco TacoBar, $7
I've long held that there is no better stocking stuffer than a bottle of hot sauce — all the better if it's a locally produced, one-of-a-kind sauce that you can't just pick up at the supermarket. One of my current favorites is Cinco TacoBar's "Cinco Sauce," a bright-orange habanero-based salsa that is smoky, delicious, and not to be trifled with. Those shopping for hardcore chiliheads will want to ask for the even spicier "Cinco Fire." The salsas are currently only available for purchase in person, so call ahead to make sure they set some aside before you make the trek out to San Leandro. Note well: They bottle the stuff on-site in mason jars, so it's perishable. According to chef Silvano Hernandez, the salsa should keep in the fridge for at least twelve days, so wait until the day of your gift exchange to wrap it up and stick it under the tree.
Cinco TacoBar, 15100 Hesperian Blvd., San Leandro, 510-674-9215, CincoTacoBar.com
Imperfect Produce Subscription, $11-plus/month
Bay Area fruit-and-vegetable fiends have access to something like a million different CSA (community supported agriculture) box programs. But Emeryville-based Imperfect Produce is different from other food delivery services in that it focuses on "cosmetically damaged" fruits and vegetables: crooked carrots, misshapen tomatoes, and plums that are too small to sell in the grocery store. You might think that "perfect"-looking produce makes for a better gift, but I'm sure you have at least one sustainability-minded eater in your life who will appreciate the market that Imperfect Produce is creating for produce that might otherwise get discarded. You can buy a gift card for any dollar amount, but subscriptions start at around $11 a month, so calibrate your generosity accordingly.  As someone who had a fruit box subscription for a time, I can attest to this: You get a lot of perfectly tasty, if charmingly funny-looking, produce for the money.
The Good Hop Bottle Shop's "Twelve Beers of Christmas," $95–$160
If you're looking for "holiday beer" — i.e. seasonal beers infused with the flavors of nutmeg, cinnamon, and various other winter spices — you'll have to look elsewhere. But if you just want to give the beer nerd in your life a bunch of tasty American brews, The Good Hop's "Twelve Beers of Christmas" are worth a look. Owner Melissa Myers describes these gift boxes as "Advent calendar meets beer." Each of the (mostly 22-ounce) bottles inside is individually wrapped, so if your gift recipient has the self-control to wait, he or she can enjoy a boozy surprise for twelve days straight. Again, Myers promises that there won't be a Christmas ale in the bunch. Instead, you can choose between a mixed case ($95), a case of hoppy beers ($95), and a case of sours ($160). Pre-order your beer box now, and pick it up any time after November 25.  
The Good Hop Bottle Shop, 2421 Telegraph Ave., Oakland, 510-338-6598, TheGoodHop.com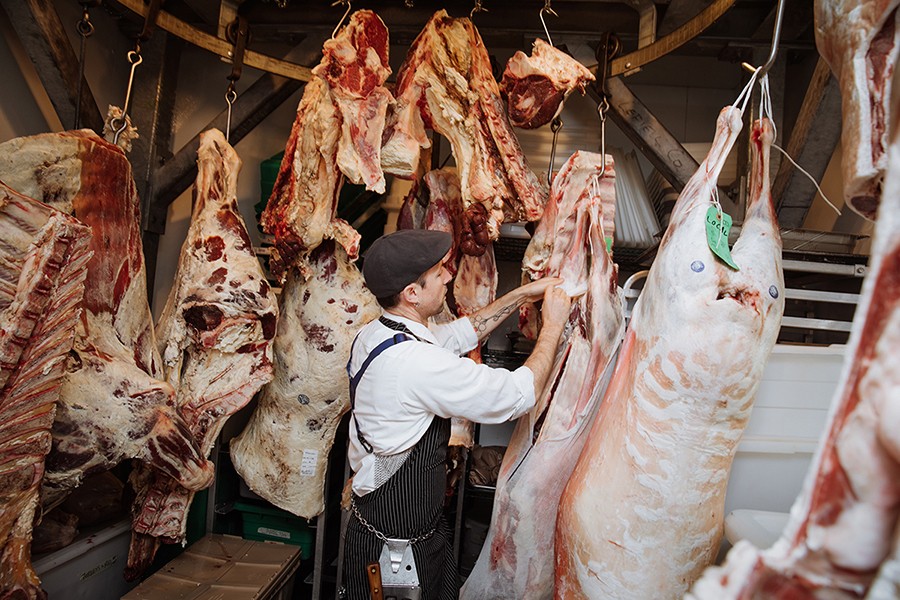 Indo-Fijian Cooking Class with Saras Rao, $65/person
The sad news is that Curry Corner, one of the most charming little takeout restaurants in the East Bay, is likely closing at the end of November. The silver lining is that owner Saras Rao says she has no intention of retiring and plans to continue offering her Indo-Fijian group cooking classes, which sound like a delight — and would make an awesome gift for a couple or a group of curry-loving friends. Here's how it works: For four or five hours on a Sunday or Monday, Rao teaches small groups of three to six participants how to make their own spice mixes and chutneys, and walks them through the preparation of about six different dishes: chicken curry, fried fish, hand-made roti, and several vegetable dishes. You might as well make this a gift to yourself, too, since you'll have to come along on the day of the class to pay anyway (cash or check only). The cost is a very reasonable $65 a person, and if you cobble together a group of five, the sixth person cooks and eats for free. Call at least four days in advance to book the session, and tell everyone to bring an apron and Tupperware. Rao promises plenty of food to bring home.
Curry Corner, 26657 Mission Blvd., Hayward, 510-886-7630