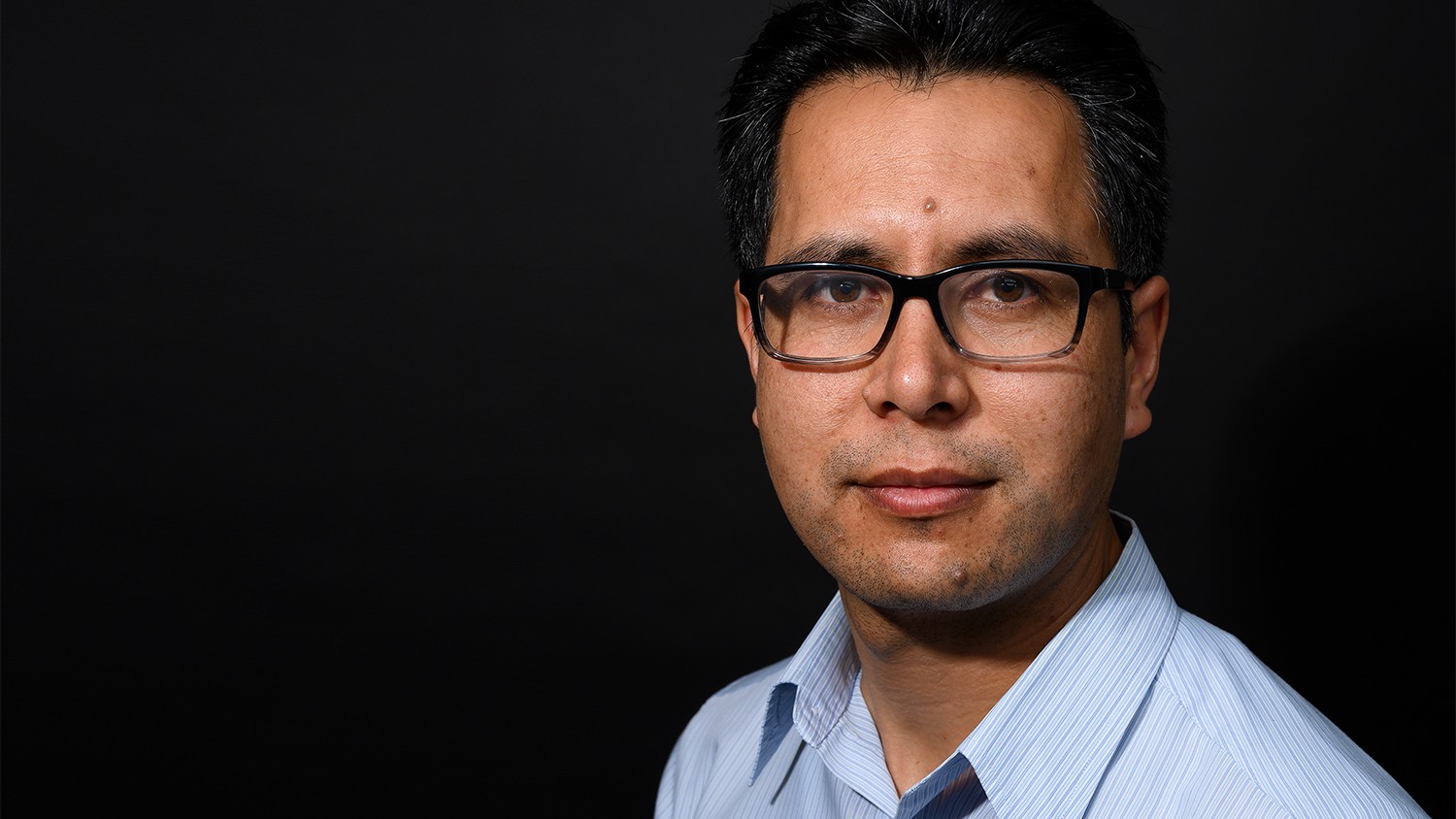 On Oct. 20
, the sun rose in the Kabul sky two minutes past 6 a.m. An hour later, polling stations opened and voters rushed in to cast their ballots during Afghanistan's parliamentary election. Qader Duadzai was one such voter. A former combat interpreter for United States Special Forces who later transitioned to the U.S. Embassy, Duadzai was well aware of the risk associated with partaking in the foreign-imposed voting process that militants sought to banish. The threat of a violent rejoinder by Taliban operatives was ever-present in the American ally's life — but especially on that day.
Then, at some point while voting — perhaps when Duadzai lowered his head to write, or when he closed his eyes to think, or when he stood to cast his ballot — a thundering blast caused the dust to dance below his feet. He fell to the ground. What followed the explosion was chaos: a frenzy of frantic people and harrowing screams, car horns blaring in the distance, and civilians dragging bodies out from under the rubble. Fifteen people lost their lives that day, including Duadzai.
Seven thousand miles away, on a quiet patio overlooking the Oakland/Alameda Estuary, another Afghan former combat interpreter sat in front of me recently, sipping his cold-pressed juice. He introduced himself as Hassan and asked that his last name be withheld for fear of Taliban retaliation against his relatives who remain in Afghanistan.
"There are 15 years of Americans in Afghanistan, and that 15 years is worth 100 years," in terms of the country's progress, Hassan said, noting that America helped free Afghanistan from the "prison of Taliban regime" by funding its military and giving the country democracy — the kind that Duadzai sought to take advantage of by voting. "If you compare now to those days, it is way much better," Hassan said, breathing a heavy sigh. "But there's so much work left to be done in the country that I left behind."
Today, it's hard to imagine that Hassan, a Hayward resident, was once trapped in the depths of rural Afghanistan, amid Taliban rule and U.S. intervention. His neatly pressed slacks and tucked in, wrinkle-free, button-down shirt suggest a different history. But that is the land to which he was born, and it is where resilience was borne in him — even during "the dark days," which is how he described life in a wounded world with a failed government and an absent military; a place where propaganda substituted for news and education focused only on Sharia.
"When I was a child living in the village, always you could see darkness. There was tribal fighting, political parties fighting, and there was no hope for a future," Hassan said. "I always wondered what is a good way to leave — you have a short life; you at least want to enjoy your life."
After growing up under warplanes that sang in dark skies and cradling his uncle as he bled to death from a gunshot wound, Hassan, as a teenager, fled his childhood home in the Qarabagh district of Afghanistan's southeastern province of Ghazni to hide in between Iran's mountains. But years later, he returned home and decided to take an unlikely offer from the U.S. military to become a wartime ally: someone who would aid the Americans in successfully and safely completing combat missions.
And then came Congress' passing of the Omnibus Appropriations Act in March 2009, which gave people like Hassan a "good way" to leave. It allowed Afghan translators and interpreters who had worked with the U.S. military a chance to escape the consequences that came with joining the war by allowing them to apply for Special Immigrant Visas, or SIVs.
With an SIV comes a green card that allows holders to live and work permanently in the United States. The program gave those most loyal to the troops the chance to find relief from the looming threat of violence spurred by insurgents who target people who have helped U.S. troops. They are the eyes and the ears for the Americans, Hassan said, which makes them enemies and traitors to other Afghans.
But during the 2009 fiscal year, when 1,500 visas could have been granted to Afghan translators seeking asylum, only three were. The amount of SIVs issued fluctuated over the last decade, but Congress recently decided that during the fiscal year of 2019, it would fund no SIVs and that the program would be temporarily suspended.
For many Afghan translators like Hassan, an SIV is their only way to safety. With long waiting periods and now uncertainty about whether the program will continue, many wartime allies suffer continued chaos and are forced into hiding without the protection of the troops they once risked their lives to support. Many others, like Duadzai, suffer the ultimate consequence.
---
To qualify for an SIV
, Afghan translators must have served at least two years with the U.S. military and provided "faithful and accurate service," according to the law. The application, which is done entirely from Afghanistan, is a 14-step process that moves through four phases and can cost each applicant thousands of dollars.
It begins when an asylum seeker submits a completed application package to the U.S. Embassy in Kabul, which then approves or denies each one. If approved, the applicant must file a petition with U.S. Citizenship and Immigration Services before scheduling an interview at the embassy. Most times, additional interviews are required. The final step mandates that the applicant obtain a medical exam.
Hassan began his application on a whim in 2011 after stumbling upon a notice in the military base. "I didn't believe it would actually happen," he said, adding that the medical exams were "extensive" and too costly for people "in a country that had an average income of less than 3 dollars a day."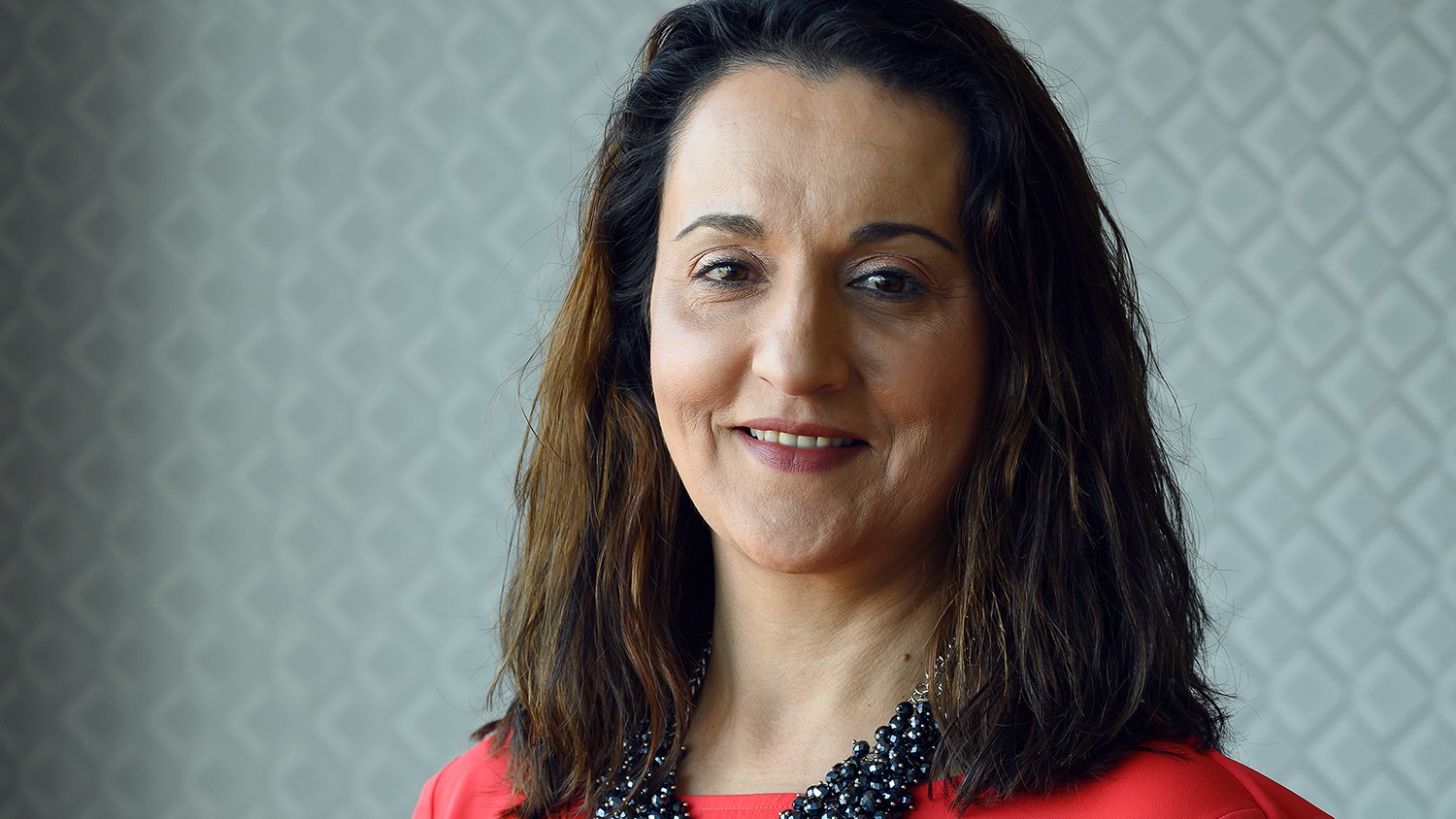 Spojmie Nasiri, an immigration attorney in Pleasanton who helps SIV recipients petition for their family members to join them in the United States, referred to the process of authorizing applications as "rigorous" as it goes through "military channels and United Nations security clearances." She added, "there is also a lot of talk of the U.S. government just not approving them in general." Most applicants are often stuck in bureaucratic limbo.
The U.S. Department of Homeland Security says approval can take longer than nine months, but Nasiri said sometimes it takes years. As of March 2018, a total of 11,640 SIV applications were still pending with less than 4,000 visas available. An additional 12,067 applications were submitted by derivative family members who hope to emigrate with principal applicants.
For Hassan, the process took two years; for many others, even longer. But for the unluckiest, like Duadzai, it took too long.
"While their application is processing, if the Taliban comes to know, they have to go into hiding, and their families are left in jeopardy," Nasiri said. "It is a dire situation because there's no turning back for them."
Ahmad Azami, a combat operation interpreter who worked with the U.S. Army in Afghanistan's Paktia province from 2004 to 2008, is still waiting for approval. "I killed, detained, investigated and searched Taliban in missions with [the] U.S. Army and U.S. Marine Corps," he wrote to me in a desperate email with the subject "Interpreter Left Behind." "Now I hide myself at home, [and] I can't work outside because of those [terrorists] who have been released in recent years. [The] Taliban gets closer every day […] me and my family [are] in a great danger because everyone knows I worked as [an] interpreter."
These are the types of people who Janis Shinwani had in mind when he co-founded No One Left Behind, or NOLB, a Virginia nonprofit that works to ameliorate the complicated resettlement process of recently arrived SIVs while advocating for the authorization of additional visas to keep the program alive. As a former wartime ally with nine years of front-line combat service, Shinwani also provides help to translators who are still in Afghanistan by working to connect them with the proper resources.
In Afghanistan, Shinwani saved the life of U.S. combat veteran Matt Zeller by fatally shooting two Taliban insurgents who were planning a sneak attack on Zeller. In the United States, Zeller teamed up with Shinwani to co-found NOLB. "Me and Matt Zeller are trying hard to convince Congress and Senate to allocate more money for SIVs," he explained. "We have been trying hard — especially with my story, since it is compelling for them to listen to.
"Matt was the first person whose life I saved," Shinwani continued. "The reason I did this is because, as an Afghan, we don't want anybody to kill our guests in our country."
---
A photo of Duadzai
wearing an athletic Reebok-branded shirt and baseball cap made its rounds on various SIV-related Facebook groups after his death. Hassan said his face looked vaguely familiar, but less than an hour later, he identified several mutual friends and was able to name Gardez in Ghazni as the military base that Duadzai once worked on. The SIV community is very well-connected and vocal, Hassan said, especially on social media.
Shinwani agrees: He had a number of conversations with Duadzai, who was very vocal about his situation, before his death. "As you remember, during the war of Vietnam, we didn't have these facilities like social media to raise voices, so thousands of people who worked with Americans got killed and nobody knew," Shinwani said.
While the rest of the world may have been quick to dismiss the October election day attack in Afghanistan as just another act of terror in a country bogged down by international intervention and sectarian strife, a photo from Facebook of Duadzai's still body draped in a white shawl was shared among hopeful SIVs and served as a painful reminder of how dangerous their lives are in the interim. "The good thing is now that we have Facebook, so we can let the world know how important the interpreter's job is and how important it is to save their lives," Shinwani said.
To complicate the already complicated application process, however, SIV applicants are also required to submit verification letters and letters of recommendation from U.S. military service members. For Hassan, that part came most easily: He maintained a close relationship with his boss, Patrick Dunleavy, an engineer and chief petty officer in the Navy — and also the first American Hassan had ever met. Dunleavy hired Hassan years ago in 2006 on a Tuesday afternoon in mid-autumn.
"I was taking a nap at around 2 p.m., and the loudspeaker went off from the mosque," Hassan recalled. "The mullah announced that the Americans are here."
Hassan hurried to the village center on his brother's motorcycle to find a Provincial Reconstruction Team, or PRT, from the U.S. military conducting an assessment on the land. PRTs were tasked with "reconstructing the area and building more infrastructure."
"I saw the convoy, and I offered them food. I'm a village guy; I had to," Hassan said, chuckling. "Are you guys hungry?" he asked the Americans, whom he remembers as having friendly faces and broad shoulders. "Food? Tea?" While the PRT continued with its work, Hassan tagged along, wearing a friendly smile and speaking in bits of broken English. "I helped them navigate by showing them the road and how to get back," he recalled.
Dunleavy described Hassan as a "good-looking" young man who stood out. "You can just tell right away that Hassan has this certain something about him that just draws people to him," Dunleavy said. Hassan's presence left a positive impression on Dunleavy, whom Hassan still calls "boss."
Hassan remembered hearing, "You want a job? Call this number." He laughed. "All I understood was the word 'job,' but when I saw the number, I knew what to do."
Dunleavy was also instrumental in helping Hassan immigrate. He said he had no reservations about providing Hassan a positive letter of recommendation as a thank you for his service. "The risks that some [translators] take is almost at the same level as soldiers that go in combat," Dunleavy said.
But Duadzai's repeated attempts of reaching his supervisor to request a letter of recommendation were unsuccessful, for a perversely trivial reason. "He only remembered the person's first name," Shinwani explained. "It was Jason, but there are a million of those."
Shinwani tried relentlessly to connect Duadzai with his former convoy, but to no avail. He also remembered Duadzai complaining that all of his emails would bounce back, as the personnel with whom he worked withdrew and left the country.
Duadzai's visa application was denied. Desperate, he appealed while working at the U.S. Embassy. One of his final messages to Shinwani read, "We are not safe in Afghanistan."
---
Despite the limited number
of visas handed out since the SIV program's inception, Congress continued to authorize more each year mainly through the National Defense Authorization Act, or NDAA. A total of 3,500 were authorized for 2018 alone, but only 2,410 were actually issued.
"So many people are trying to apply that [the government] cannot keep up with demand," said Nasiri, the Pleasanton attorney. Perhaps that's why, as 2017 came to a close, the U.S. embassy in Kabul quietly declined to interview applicants for the visa, prompting longer wait times and more declines — despite a four-year reauthorization of the Afghan SIV program. Then, budgetary restrictions forced the NDAA for the fiscal year of 2019 to pass without more Afghan SIVs even though the Trump administration initially submitted to Congress a request for 4,000 visas.
In response, NOLB strengthened its lobbying efforts dramatically. "We went to Congress many times," Shinwani said. "There are a couple of people in Congress and senators who are big supporters of the SIV program." The late-Sen. John McCain, he mentioned, was the principal champion of the SIV program. But now, he said Sen. Jeanne Shaheen, D-N.H., has helped NOLB in preventing the SIV program from sunsetting.
Shaheen collaborated with Sen. Chuck Grassley, R-Iowa, to send a letter to the Senate Committee on Appropriations, asking for the promised 4,000 Afghan SIVs to be approved. "Afghan civilians continue to stand shoulder to shoulder with Americans in the battlefield at tremendous risk to the safety and welfare of their families," Shaheen said in a press release. "Congress has an obligation to do its part to uphold our nation's promise to allow these brave Afghans and their families to find refuge in the United States."
---
As the only person
from his village who was offered a job with the U.S. military, Hassan was excited — but he said he was convinced it was "just a trial." With no hint of a plot or narrative, Hassan set out for what he believed would be a weeklong stint at a base in Ghazni — but the days did not just saunter past; they rushed by at rapid pace until one week became eight years, and the base became his new home.
"I will always remember the first day," Hassan said. "Boss came and picked me up from my village."
A four-hour drive on unpaved roads finally ended at the "big base," where Dunleavy gave Hassan a tour. He began working first at the dining facility of the base, where he mastered his English by interacting with soldiers and supplementing his learning with chapters from Chicken Soup for the Soul and episodes of Friends. A year later, he became a Pashto and Dari translator and cultural specialist who embarked on more missions than he can remember — more than 1,000, he said. "As a translator and specialist, I would understand the culture dynamic and advise the commander of the brigade how to approach certain areas during missions," he explained. 


The missions varied in length, some lasting several hours and others spanning the course of weeks. Sometimes, the convoy would be tasked with assessing clinics in villages to gauge what medication and supplies were needed; other times they would work to establish school contracts. One thing remained constant: Each mission was life-threatening. There was stillness in the air as Hassan remembered death's authority during one specific mission. "Sometimes we didn't come back as a team. The nature of the operation is like that."
Hassan explained that troops can have a successful mission only to be hit by a roadside bomb on the way back to the base — like the time he lived through an explosion that took a fellow translator's life, along with three U.S. soldiers.
But despite the horrors of war, Hassan kept on. As each year passed, his responsibilities increased and so too did his support for the U.S. military — even as anti-Americanism was rampant in his country. He eventually transitioned to the U.S. State Department where he served as a political assistant working to coordinate elections and secure education for women.
But back in his village, the Taliban still patrolled, often looking for American allies to capture. Plus, word spread fast in his small community, so it was difficult for his family to trust neighbors. Hassan minimized his visits to avoid jeopardizing not only his own life but his family's. Then in 2013, he left the military — and Afghanistan — after finally receiving an SIV.
He remembers being excited, but also too tired to process everything. After living in a war zone for his entire life and serving with the military for eight years, Hassan was ready for new beginnings.
---
Like Shinwani
, Hassan understands that he is unable to return to Afghanistan to collect the pieces of his heart that he left behind, so he focuses his work on helping Afghan translators complete the visa application process and assisting other immigrants with acclimating to life in the western world. These days, he works at La Familia in Hayward, and most of his resettlement cases involve recently arrived SIVs. He helps them with finding jobs and shows them how to navigate through the community.
But he is still oftentimes struck with the painful realization that for the foreseeable future, no SIV recipients will be allowed into the country. And he said that while Duadzai's story is "sad and disturbing," it is not an isolated event: "I am trying to help a lady that has been [threatened] so many times, but unfortunately, the former Ghazni PRT team is not helping her with a copy of her contract," he explained. "She is telling me that she has received many letters at her door threatening the family."
Hassan is adamant that the carelessness of the U.S. government in dealing with SIV applications has and will continue to cost wartime allies their lives. But the lack of funding for the SIV program will also have "a very negative impact on people who have been helping and defending U.S. policy interests in Afghanistan," Hassan said. "Now, they might lose interest to work for the U.S. in the future because there is no guarantee for safety."
And with over 10,000 troops remaining in Afghanistan, U.S. military men and women need to rely on assistance from Afghans to quell the presence of terrorism. It's a two-way street, Shinwani once explained: The American military needs to rely on the language skills and on the cultural expertise of locals in order to complete missions safely and successfully. And in return, Americans need to fulfill their promise to their wartime allies of guaranteeing them the safety they deserve through the SIV program.
"Even if they are saying for next year this program will be finished, we will not stop fighting," Shinwani said sternly. "We will not let it happen."