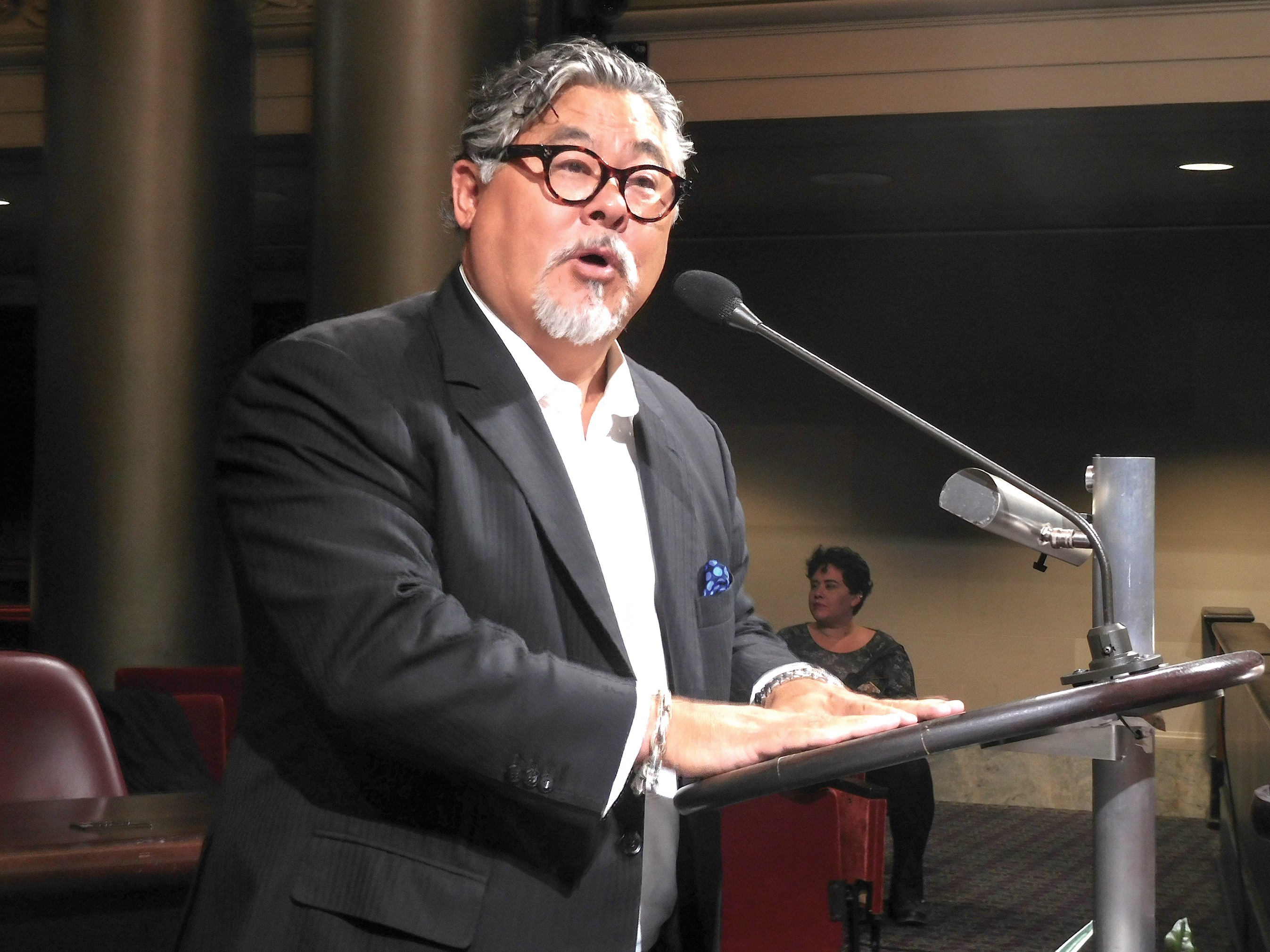 Developer Phil Tagami won a federal lawsuit earlier this week that allows his company to proceed with a plan to build a rail-to-ship coal export terminal in West Oakland, but the businessman is facing sharp criticism from many in the community.
Last week, activist and author Alicia Garza declined an award she was nominated for by students at the East Bay Innovation Academy due to the fact that Tagami would be presenting it to her.
"While Phil is a friend, I cannot allow my presence or my acceptance of this award to be understood as supporting something that I firmly stand against," wrote Garza in a public Facebook post.
Garza described Tagami's coal terminal project as something that "will have devastating impacts on the environment and on local communities."
Tagami's company plans to use the terminal to ship millions of tons of coal from Utah mines to overseas markets each year. The city tried to stop the project on the grounds that coal dust and other hazards will harm the health of the people who live near the railroad tracks and the proposed terminal, but Tagami successfully sued in federal court to overturn the city's prohibition.
Tagami is also under pressure from a student activist group called Youth vs. Apocalypse. The students have organized protests against Tagami because they say he has declined to meet with them over their concerns.
"I want Phil Tagami to know something. People that have asthma will have it because of him," said Adam, an Oakland middle school student who is part of Youth vs. Apocalypes.
"Why is he putting it in West Oakland, and not where white people's houses are," said Sonja, an Oakland middle school student who is also part of the activist group. "It's affecting more of us, Black and Brown communities."
The Innovation Awards is an annual event organized by the East Bay Innovation Academy charter school, which Tagami's children attend. This year's ceremony was to be hosted by Tagami, according to a copy of an invitation, and held in the Rotunda Building, which Tagami's company owns. The ceremony was scheduled for tonight.
The event was subsequently relocated to the East Bay Innovation Academy's campus in Oakland. Activists with Youth vs. Apocalypse said they felt the relocation was in response to their planned protest of Tagami. They also said they wanted to be clear who the target of their protest is, and that they're not criticizing the students who attend the school or others who were supposed to receive awards.
But Garza wrote in her Facebook post that she decided to decline the award also because Tagami was honoring District Attorney Nancy O'Malley. She cited O'Malley's attempt to prosecute Black Lives Matter activists in 2014 as the reason why. "I cannot in good conscience accept an award alongside the District Attorney," wrote Garza.
Representatives of the East Bay Innovation Academy confirmed this morning that the event has now been entirely canceled.
Tagami did not return a phone call and email seeking comment.
The student activists with Youth vs. Apocalypse said they still plan to hold a protest tonight at the Rotunda Building at 6 p.m.