Alameda County District Attorney Nancy O'Malley announced today that she intends to charge seven East Bay police officers for exploiting a teenage girl who calls herself Celeste Guap. The crimes include felony statutory rape, obstruction of justice, illegal use of a criminal justice computer system, and engaging in acts of prostitution.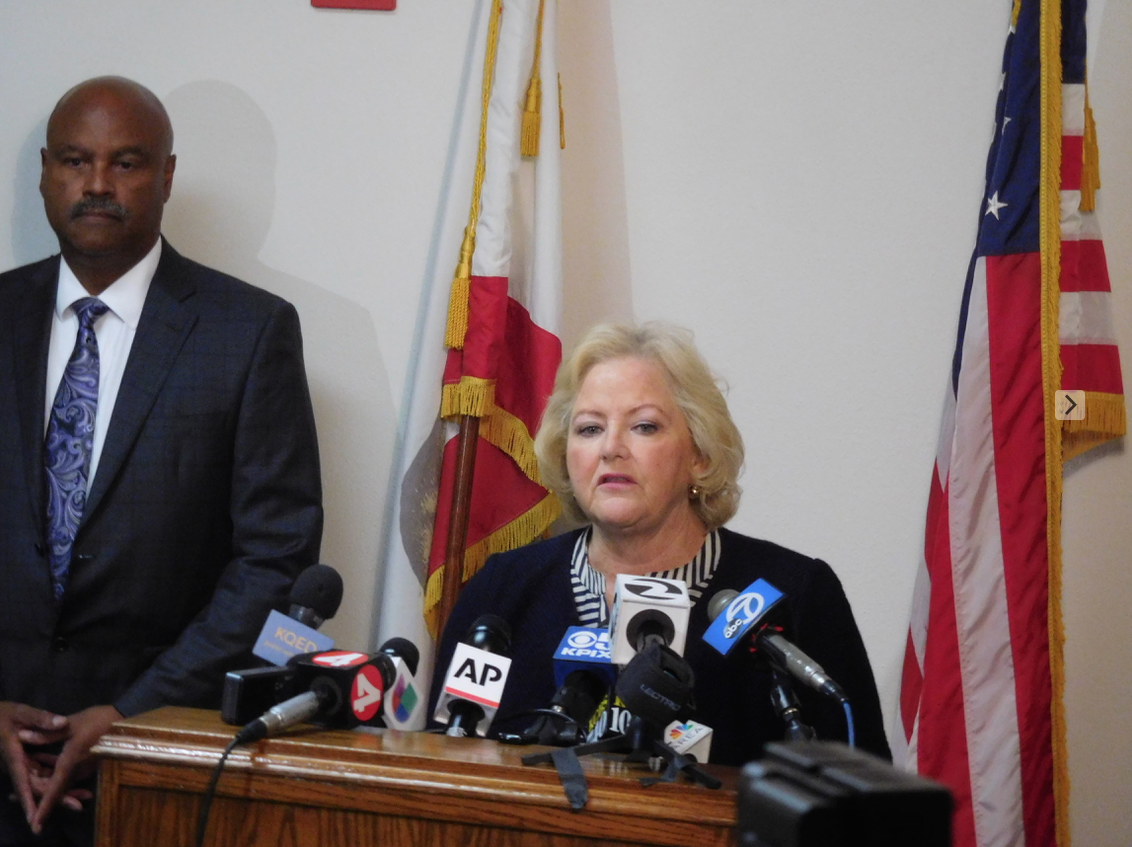 Three of the cops identified for prosecution are current Oakland police officers: Giovanni LoVerde, Brian Bunton, and Warit Uttapa. One of the Oakland officers resigned from the department in May: Terryl Smith. Another retired earlier this year: Sergeant LeRoy Johnson. The two other East Bay cops are Ricardo Perez, a Sheriff's deputy in Contra Costa County who recently resigned, and Livermore police officer Dan Black, who left his job yesterday.
But O'Malley's office has yet to file any charging papers for the individuals she named earlier this afternoon. None have been arrested, and there are no warrants out for their arrest.
"If we don't have a witness, we can't prosecute these cases," O'Malley said.
A search of the Alameda County State Superior Court's criminal case files today confirmed that none of the named officers have been charged.
O'Malley said she cannot bring charges until the victim and key witness in the case, the 19-year-old woman who calls herself Celeste Guap, returns to California.
"Officers have not been taken into custody," said O'Malley. "We need to get the witness back to this state."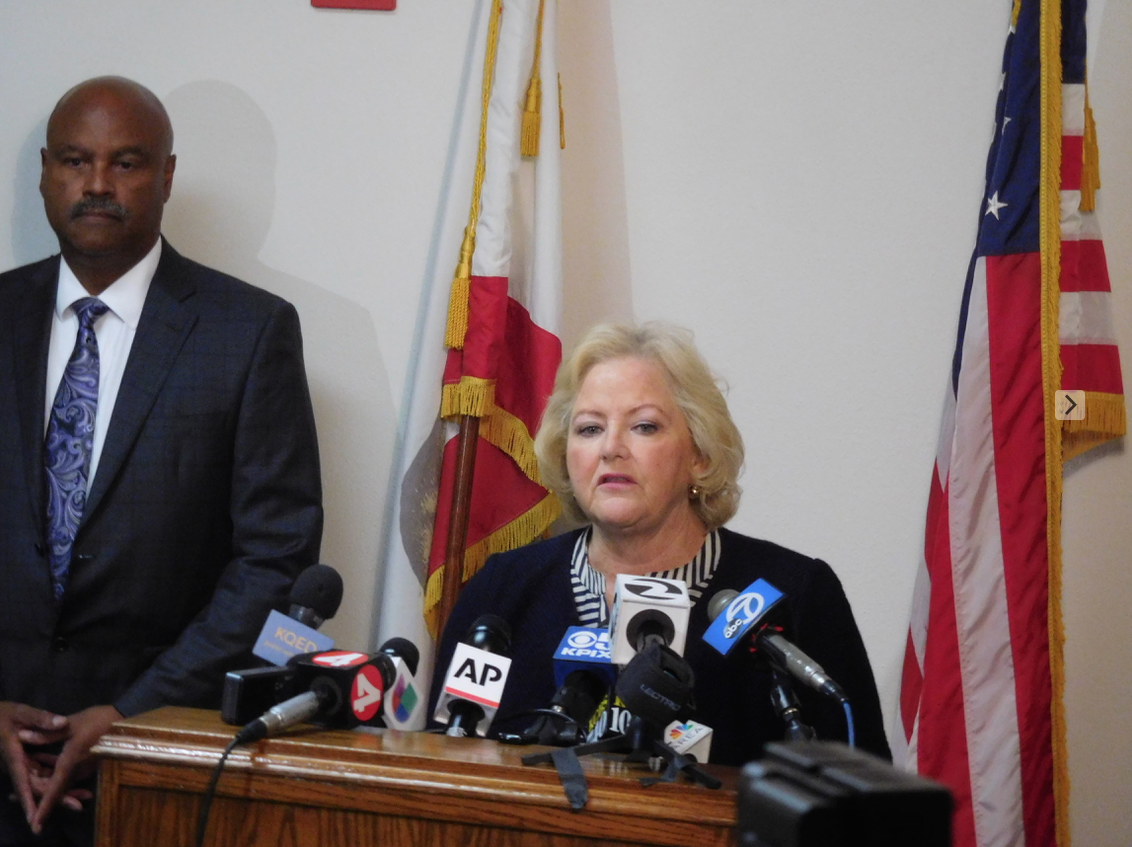 O'Malley added that her office had no part in sending Guap to Florida, and that she understands the public outcry about the teenager's secretive removal from California by another police agency whose officers are also under investigation for exploiting Guap.
The Richmond Police Department flew Guap to Florida and had her checked into a rehabilitation center on August 26, using state Victims Compensation Program funds. The Contra Costa County District Attorney helped process the application for VCP funds to send Guap out of state, according to a spokesman for the office. Guap was arrested on August 29 after allegedly attacking a security guard at the rehab center. She is currently being held in a Martin County Jail on a $300,000 bond.
David Lustgarten, an assistant state attorney in Martin County Florida, said his office hasn't yet decided whether to charge Guap with aggravated battery. He has viewed video of the incident and interviewed witnesses, and said a decision will be made early next week. He confirmed that Alameda County Chief District Attorney Inspector Robert Chenault contacted him earlier this week to ask about the status of Guap's case. But Lustgarten said Alameda County prosecutors haven't submitted a request to send her back to California.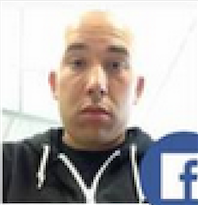 Critics have characterized RPD's actions as possible witness tampering and obstruction of justice. Multiple Richmond cops are still under administrate investigation by their own department for sexual misconduct involving Guap.
Richmond Police Chief Allwyn Brown and department spokesman Lieutenant Felix Tan both did not respond to requests for comment today.
O'Malley said her investigation — spanning three months, examining 2,899 Instagram posts, 76,472 pages of Facebook communications, and 59,960 text messages — uncovered evidence of criminal conduct that took place outside of Alameda County. However, prosecutors in other counties said they aren't conducting criminal investigations.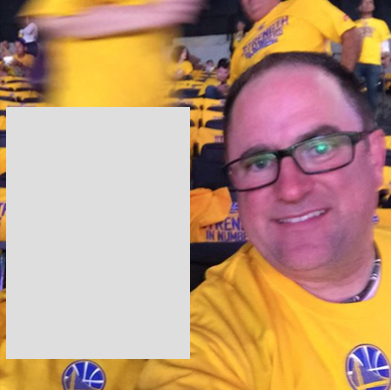 Earlier this year the Contra Costa County DA's office announced that it had cleared Oakland police officer Terryl Smith of statutory rape against Guap, which allegedly occurred in a Richmond park. The Contra Costa DA's office told the
Express
yesterday that they do not have a chargeable case they can bring against any officers.
No charges have been brought against any officers in San Francisco County and San Joaquin County, where investigations by the press uncovered other possible crimes. For example, text messages and Instagram posts between federal police officer William Johnson and Guap appeared to show Johnson proposing to become Guap's exploiter in order to sell her to others for sex.
San Joaquin County Deputy District Attorney Robert Himelblau said that while they haven't brought charges against any officer yet, they do have an open investigation.
Sergeant Michael Andraychak of the San Francisco police said his department has an open internal affairs investigation, but no criminal investigation.
At the press conference, O'Malley also said that her office did not examine allegations that former Oakland Police Chief Sean Whent and possibly other commanders obstructed the initial OPD investigation.
However, O'Malley said Oakland officials failed to timely notify her office of suspicions of criminal misconduct by police. According to O'Malley, OPD's federal consent decree and the U.S. Supreme Court ruling
Brady v. Maryland
require police departments to inform prosecutors as soon as they suspect an officer has broken the law.
"We are working to get Ms. A back here," she said, referring to Guap by a different name. "If the agency that sent her doesn't pay her airfare, we will pay to bring her back."
O'Malley said that victims of sex crimes like Guap need to be in a "supportive environment" in order to recover.
"Ms. A is a victim of crime in this county," said O'Malley. "For these reasons we opposed her being removed to Florida."
If and when Guap returns to California, O'Malley plans to charge Ricardo Perez with one felony, oral copulation with a minor, and two misdemeanor counts of engaging in a lewd act in a public place. OPD officer Brian Bunton faces one felony charge of obstruction of justice and engaging in an act of prostitution, a misdemeanor. OPD Officer Warit Uttapa faces one charge of conducting an unauthorized search of a criminal justice database, a misdemeanor. Former OPD Officer Terryl Smith faces four misdemeanors for unauthorized use of a criminal justice database. Former OPD Sergeant LeRoy Johnson faces charges of failing to report a crime. OPD Officer Giovanni LoVerde faces a felony for oral copulation with a minor. Dan Black, a Livermore cop who quit yesterday, faces two misdemeanors for engaging in acts of prostitution and two more misdemeanors for engaging in lewd acts in a public place.
But if Guap is convicted of felony aggravated battery in Florida, she faces a mandatory prison sentence of up to fifteen years.
Correction: the original version of this article spelled Officer Warit Uttapa's last name incorrectly as Utappa.