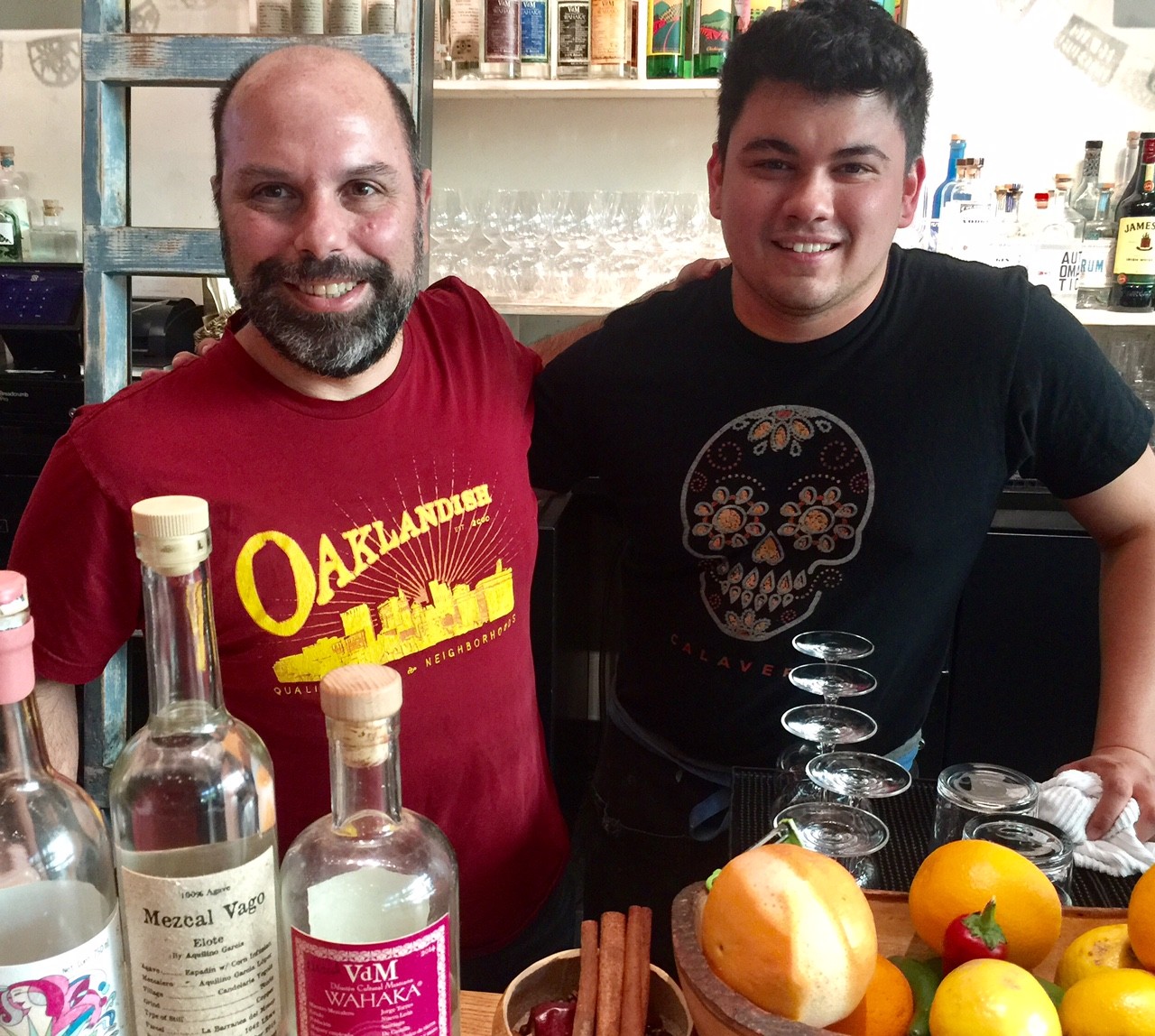 If you're looking to explore something new in the world of alcoholic libations — and why wouldn't you be — then the second-annual
Agave Fest Oakland
is probably a can't-fail destination.
Agave Fest is the brainchild of Chris Pastena, who owns and operates
Calavera
in Uptown, among other city eateries. About a decade ago, he took a deep dive into the world of mezcal, and embraced, he explained, how the spirit "invokes a sense of place."
During a recent mezcal tasting at Calavera, which is hosting Agave Fest this week and through the weekend, we took a mini-tour of mezcal varietals.
It's important, as Pastena pointed out, to "think of mezcal more in the world of wine." This is because terroir comes into play in a big way. Specifically, mezcal is made with agave, and so a region's soil, elevation, natural bacteria, water and so on all have an unique impact on the final product.
Consider: We first sampled
Mezcal Vago
, a mezcal distilled through corn, which imparted a aggressively high-octane and smokier character. Very tasty.
Next, a mezcal by
El Jolgorio
, which gave off smoother flavors of pine an juniper, an almost botanical profile, and a bit more experimental. This is a fascinating departure from the first mezcal.
And then, to finish, a "Vino De Mezcal" series bottle by
Wahaka Mezcal
. It's profile stood in stark contrast to the previous tastings, what with its funky, fermented noise and dynamic smokey character. It is a remarkable sipping mezcal.
Indeed, all three bottles were completely unique.
Calavera's Agave Fest is winding down this weekend, but there remain three very worth events: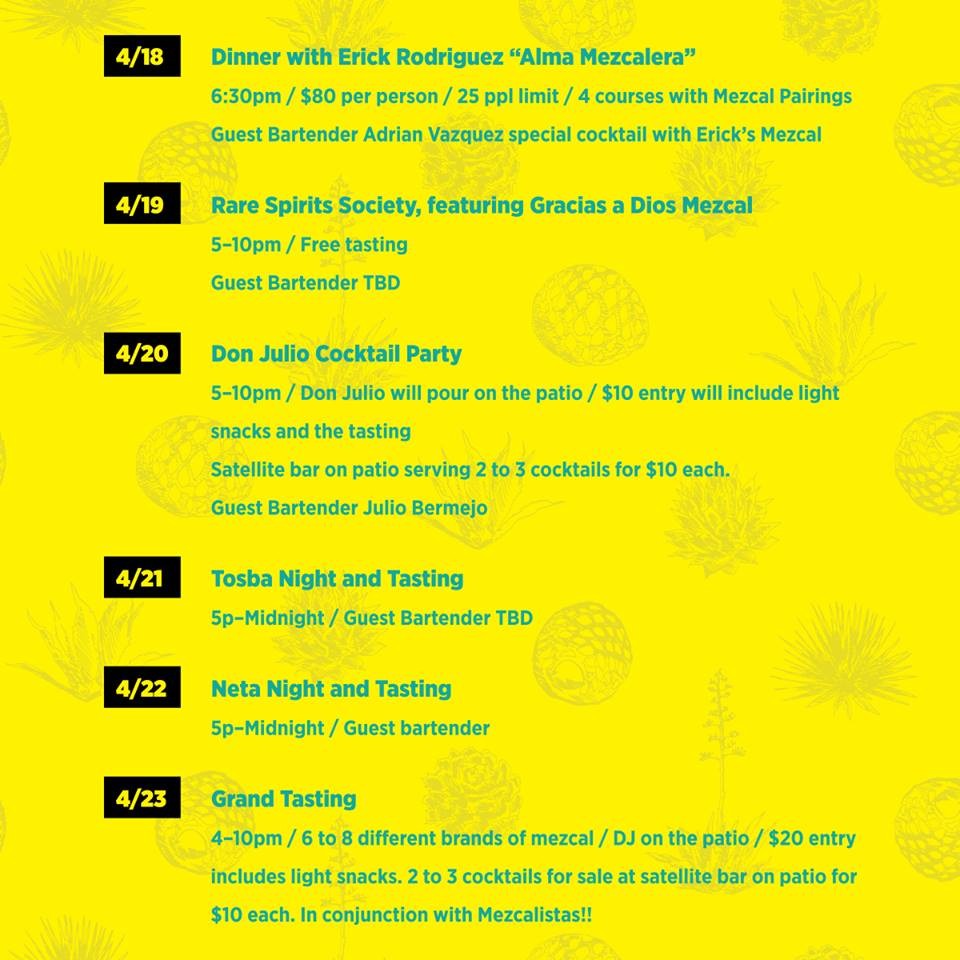 Friday, April 21:
A Tosba Mezcal tasting from 5pm to midnight
Saturday, April 22:
a Neta Mezcal tasting, also 5pm to midnight
Sunday, April 23:
This is Pastena's grand tasting, from 3-10pm, and the very reasonable $20 entry includes small bites and
eight
different mezcal samplings, plus deejay tunes.
See you Sunday.