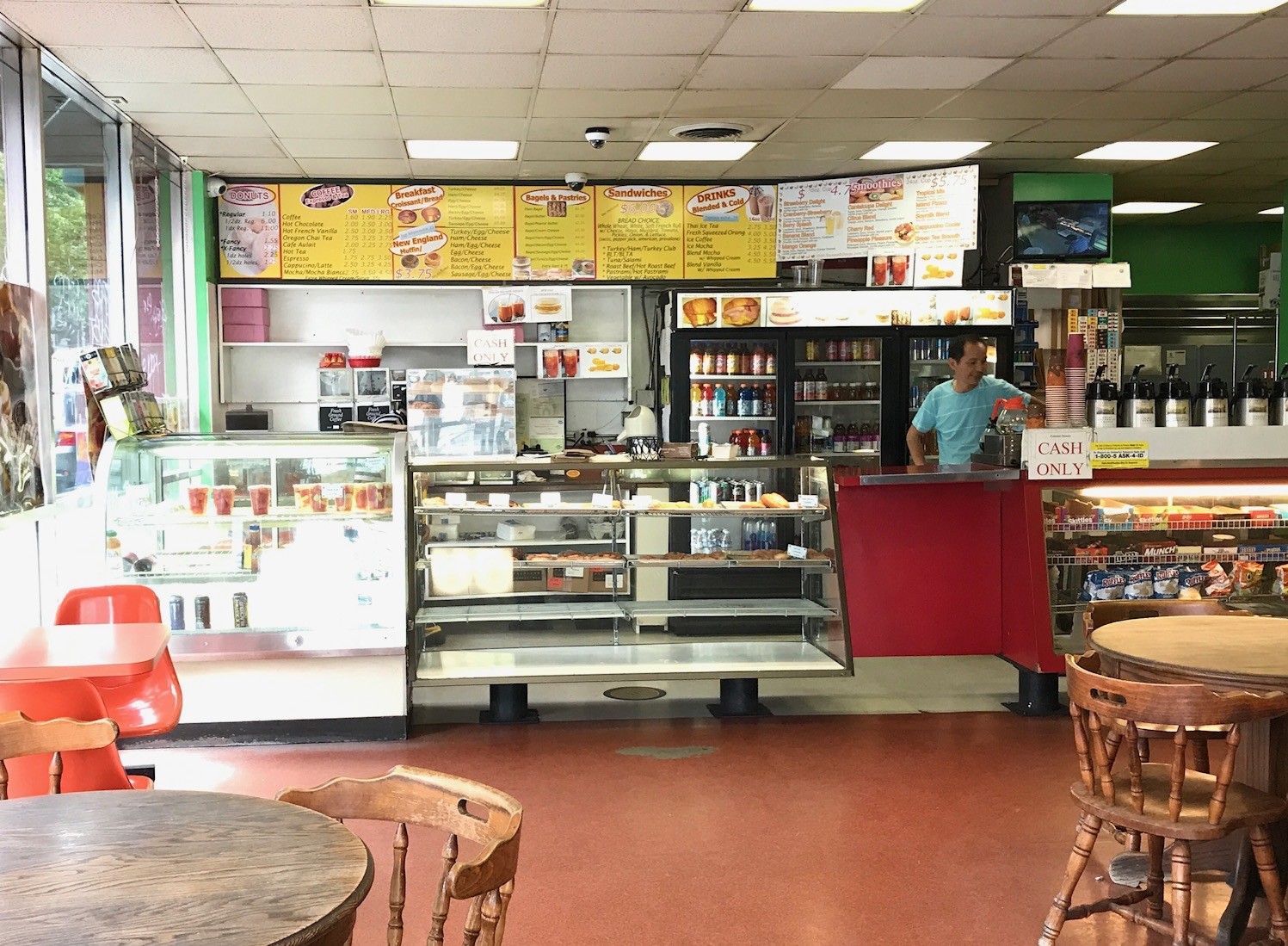 On Thursday afternoon, few treats remained at Colonial Donuts: a couple of buttermilk bars, a chocolate twist, a plain old-fashioned. That's because fans of the longstanding Franklin Street shop know time is running out to get their morning doughnut fix.

On the heels of Henry's Gallery Cafe's closure, Colonial Donuts, located just across the street at 1636 Franklin Street, will permanently shut its doors on Saturday, August 12.


Colonial Donuts is one of those no-frills, Cambodian-owned doughnut shops that keeps California running. Andy Ung opened the place 28 years ago, long before Uptown became "Uptown." His sister owns the Colonial Donuts on Lakeshore Avenue, which Ung said isn't in imminent danger.


For many years, Ung signed five year leases. At a certain point, he opted to go month-to-month since he always had a strong relationship with the landlord. But about a year ago, New York-based, global real estate firm Newmark Knight Frank acquired the building. Ung said the company refused to issue Colonial Donuts a new lease and, last month, gave Ung 30 days to vacate the building. Newmark has yet to comment for this story.


"I don't want to play with big companies," he said, shrugging.


Ung looked for another location, but determined starting over would cost too much money. Instead, he'll take a rare vacation after serving his final doughnuts this weekend.


"I've never had a break," he said. "I'll wait two weeks, and then see."


Newmark Knight Frank has plans to remodel the building, but it will continue to have at least one tenant: Barbers Oakland Men's Fine Grooming, a hip spot that opened two years ago. Owner Osi Umunna said his business was the only one to have an actual lease when Newmark bought the building. Umunna explained he was presented with the option of paying 25 percent more in rent or vacating. He signed on for another three years.


"I don't really have a choice," Umunna said. "We invested almost $50,000 into the shop, and we gotta get our return."


He's worried about business dropping once the building empties out and the renovations begin.


"It's not just us, it's the whole block. It's gonna be dead," he said. "It helps to have foot traffic. The construction doesn't help, either."


For other mom-and-pops in the neighborhood, the rapid gentrification is worrying.


Happy Burrito, which sits just a block from Colonial Donuts, has been a local standby for affordable lunches since 1981. Two years ago, Happy Burrito's landlord doubled the rent from $3,500 to $7,000 per month, according to co-owner Julia Contreras.


"We just barely make it," she said.


Lately, Contreras said the landlord has been sending complaints about the noise emanating from the kitchen, but she can't afford to make any upgrades. Like Colonial Donuts, Happy Burrito is clinging on month-to-month without any security. Every month, Contreras hopes she can stay in business.


"They're just kicking out all these people who were here with their businesses when the city was down," she said. "I don't think it's fair."