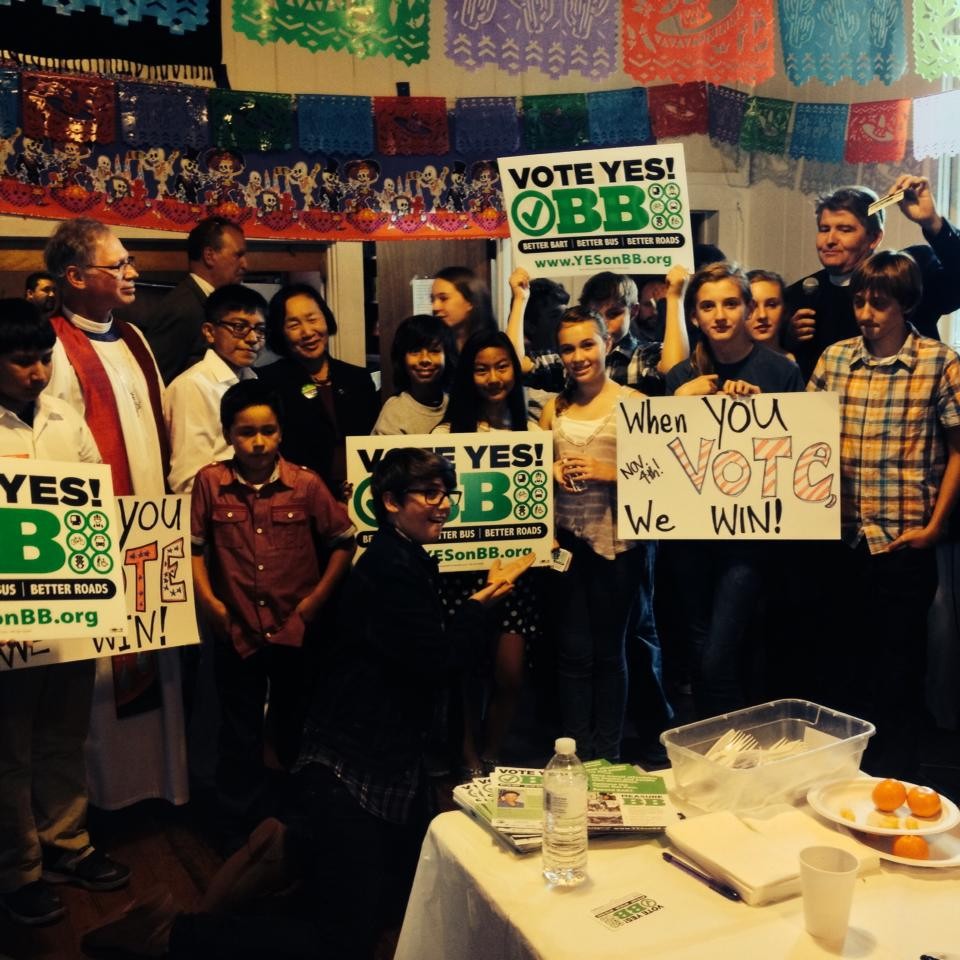 A coalition of Oakland community organizations won a big victory in their decade-long battle for free bus passes for youth, when Alameda County voters last November approved Measure BB, which includes funds for an "Affordable Student Transit Pass Program." But they didn't stop there. 
Without missing a beat, Genesis, Alliance of Californians for Community Empowerment (ACCE), and the Urban Peace Movement immediately started pushing to make sure the program meets the needs of low-income youth. After meeting with Alameda County Transportation Commission staffers over the winter, these groups brought their recommendations to the April 23 meeting of the transportation commission.
County staffers began the meeting by presenting their plan to hire a consultant who will design at least four alternative models to start testing in a pilot program beginning fall 2016. The goal, said county engineer Arun Goel, is to make it easier for middle- and high-school kids to get to school and increase student ridership of public transportation. The consultant will study the needs and resources and tackle questions, such as who will get the passes, whether they will be discounted or free, and how to distribute them.
[jump]
Genesis member Marcia Lovelace said the community groups want youth to be able to use the passes to go anywhere, not just school. "School is a priority," she said, "but kids need access to jobs, activities, medical care, grandmother's house." Transportation Commission members Nate Miley, Dan Kalb, and Rebecca Kaplan said they agreed. Genesis and the other groups want the passes to be distributed at schools and other community locations like health centers.
Lovelace, who has been working for youth bus passes for more than five years, said later in an interview that the more she learned, the more she realized that "transportation is a civil rights issue. Transportation is access." She said her husband, a retired West Oakland teacher, told her, "Every month there were students who couldn't get to school because they couldn't afford a bus pass."
Several community speakers drew on their experiences as bus drivers. Nathaniel Arnold, a bus driver and Genesis member, said the community groups want bus passes to go to the five zip codes with the highest percentage of low-income youth in each of the five supervisors' districts. "These kids depend on us, he said."
In an interview after the meeting, AC Transit driver and ACCE member Benjamin Dunlap said he has kids begging every day to get on the bus for free to get to school because they don't have the fare.
Dave Lyons, a retired bus driver and member of the ACCE Riders for Transit Justice group, said the youth need truly free — not just discounted — bus passes. "Getting young people to school can really strain family budgets," he said "If you pay cash it costs $42.50 a month, $52 if you have to take more than one bus." The process of getting a Youth Clipper Card, he said, is too cumbersome, so most kids still pay cash. Elementary-school kids, not just middle- and high-school kids should get free passes, he added. "I see many elementary school children riding the bus, sometimes alone, sometimes with a parent."
Another key point, said Dennis Fagley of Genesis, is that "We want to make sure the voice of the people is able to be on the committee to oversee implementation. We want to make sure the consultant is accountable."
County staffer Goel said the plan "embraces community organizations to participate." He said the process will be led by three committees, one to express the views of parents, students, and school administrators; an "oversight committee" including representatives from transit agencies, schools, and community groups; and a technical advisory committee to design the program.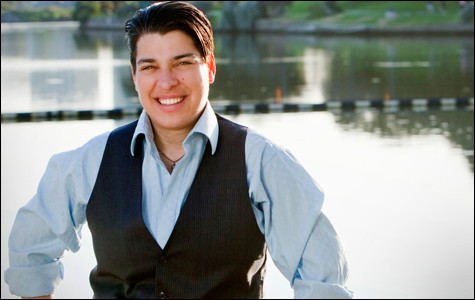 Kaplan said she also wanted to make sure the process includes "robust community involvement" and other commissioners expressed agreement with many of the community priorities.
Some expressed reservations. Hayward Mayor Barbara Halliday said she was concerned that allowing youth to use the passes to go places other than school might encourage truancy, with "kids riding the buses all around." Several commissioners, including Miley and Scott Haggerty and Livermore Mayor John Marchand said they agreed with the goal of getting passes to low-income kids, but that identifying them by zip code would not work in less urban areas, so other methods need to be found.
After the meeting, Genesis member Lovelace said, "I was encouraged that the commissioners seemed to hear us, at least the ones that spoke up." She added, "In the past we have not had great experiences with consultants listening to the community. That's why our bottom-line demand is that the community be involved in the process. Having daytime weekday meetings automatically excludes huge numbers of people."
ACCE staff member Isaiah Toney said the community groups were disappointed that the commissioners did not vote to require any contractor to include the community recommendations in the plans. Without that, he said, "The process will be run by the consultant and we have no way of knowing whether our recommendations will be included. There's a difference between community consultation and community power."