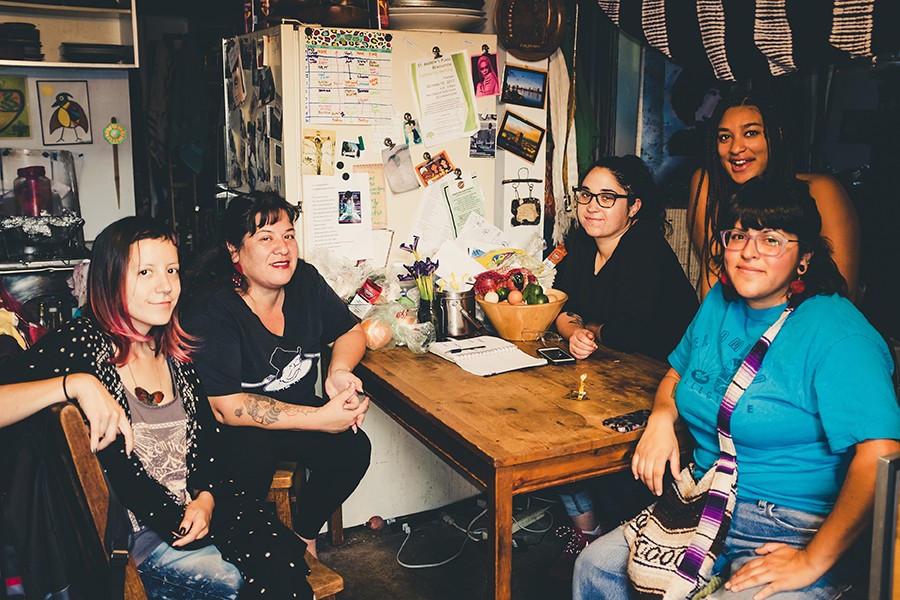 In December 2015, as Oakland's homeless crisis began to intensify, city councilmembers voted to declare a shelter crisis and ease regulations for sanctioned homeless encampments. But some councilmembers also worried aloud that it'd be a hollow gesture. Dan Kalb wanted a timeline. Desley Brooks noted that other cities attached affordable housing funds to similar declarations. "It expires one year from adoption," said Rebecca Kaplan. "So, I'm very concerned that it will take us a year to get a site identified, approved, funded, and opened — and then it will have to close."
In response, Assistant City Administrator Claudia Cappio promised a list of sites suited for sanctioned encampments in three or four months, but councilmembers' concerns about follow-through proved warranted. The crisis declaration lapsed, and unpermitted encampments proliferated. Some caught fire. This year's count put Oakland's homeless population at 2,761 — a 30 percent increase since 2015.
In all, it took 22 months for Mayor Libby Schaaf and city officials to propose three sites for what they're calling "safe havens" or "outdoor navigation centers" or "Tuff Shed shelters," and the budget is approximately $100,000 short of funding a single one of them. Still, even outspoken critics of the administration are guardedly heartened that officials are finally stepping in the right direction.
Councilmembers earlier this month reinstated the shelter crisis, directing city staffers to propose more than the three potential sites, along with an equity analysis of their distribution throughout the city. And eight months after officials dispatched dozens of cops and workers to dismantle The Village — a complex of RVs and wooden structures erected without permission in Grove Shafter Park in North Oakland — they've tentatively offered its activist-occupants and operators a site to rebuild in East Oakland.
"Us being bold and beautiful and unapologetic about taking land and building homes is what got us here," said activist Anita de Asis, also known as Needa Bee, who has agitated for community-operated encampments for months. Though she's skeptical of partnering with the city, she argued that doing so has hastened its action. "There was always the threat that we'd do another direct action, and that's the last thing they want."
Assistant City Administrator Joe DeVries confirmed that, pending paperwork, including a lease and scope-of-services agreement, the city has offered Bee's group, known as Feed the People, a 64,000-square-foot parcel located at East 12th Street and 23rd Avenue. A city staff report recognizes The Village model, which relies heavily on volunteer labor, as a low-cost route to quickly move people off of the streets.
"I don't think they believed me when I said, 'Why don't you work with us?'" DeVries said, "We still have conflict, but we're moving forward — cautiously optimistic."
Meanwhile, DeVries said that the "most promising" site for a city-run outdoor navigation center is a privately owned, 54,000-square foot lot along 6th between Castro and Brush streets in West Oakland. The site, which would be monitored around the clock, would house 40 people in Tuff Sheds for up to six months, connecting them with on-site caseworkers in order to transition them into housing. The estimated cost is $551,330, and private funds are expected to close the budget shortfall. Asked for a timeline, DeVries said they hope to "beat the rain."
DeVries said that part of the appeal of the 6th Street site, which is slated for an eventual housing development, is that nearby encampments are straining city infrastructure, with people siphoning power from electrical boxes and underground conduits. According to DeVries, it's disrupted nearby traffic lights multiple times, once on Interstate 880.
Although Bee is glad the city conceded to her group's demand for land, styling it as a replicable victory for grassroots organizers, she emphasized the proffered site's shortcoming: far from BART, likely polluted, lacking utilities. She'd prefer a third site proposed by city staffers on Martin Luther King Jr. Way, near the original Village. The potential deal-breaker at East 12th is that it already has an unpermitted encampment. "If this isn't something the people there want us to do, we won't do it there," Bee said.
Should officials move forward with a safe haven at the 6th Street site in West Oakland, they might encounter resistance. Several people camping along the perimeter of the proposed site told me that it sounded like a good idea, just not for them personally. Ruth Santiago, 41, who's been on the streets a year following a job injury, said the structure might mitigate conflict, adding that someone in the area has been lighting tents on fire over debts. But for her, it sounds too much like commitment. "I'm afraid it'd seem more permanent," she said.
Lance Caruthers, 46, who's been homeless in Oakland for 11 years, zip-tied a tarp over his tent while weighing the advantages of a safe haven. Sanitary facilities are great, he said, but the 24-hour management and controlled access, which will likely involve fences and sign-ins, though no curfews, struck Caruthers as infantilizing. "They wanna keep track of our whereabouts," he said disapprovingly, adding that next comes "chips."
Officials say the need for site-management is a key takeaway from Councilmember Lynette Gibson-McElhaney and Alameda County Supervisor Keith Carson's "Compassionate Communities." The temporarily permitted West Oakland encampment, which featured amenities and social workers, transitioned 21 of its 40 initial residents into housing.
The trouble, according to DeVries, is that the encampment constantly repopulated, and, since funding for services ran out months ago, it's continued to swell. "The lesson is that when we set up a safe haven, there's rules," he said. "There has to be control over who comes and goes, and an expectation that it's not just a camp — it's a road to housing."
In a statement announcing safe haven, Schaaf similarly emphasized that it's the '"right now' part of the plan." In the longer-term, officials have earmarked $14 million in Measure KK bond funds to buy a building for a housing and drug-treatment facility in the style of the Henry J. Robinson Multiservice Center.
But if the goal is to prevent the sort of population backfill that occurred at the Compassionate Communities site in West Oakland, the current plans for encampments need to dramatically scale. One safe haven and one village is little more than symbolic, Bee said, but officials' willingness to hand over a site to Feed the People sets an important precedent. "This isn't just about The Village getting land," she said. "It's about getting community groups the agency to solve a crisis the city can't."