Many holiday moons ago, an ex of mine thought it'd be a good idea to buy me a harness and dildo as a gift. The trouble was that we didn't know what we were doing, so we ended up with this pink, rubber monstrosity with a hooked nose and an attachable sling for a vibrator. It looked like a really thoughtful rhinoceros, but in actuality, it was not thoughtful at all! It was cheap and kind of smelly and fell apart immediately. We don't want the same fate to befall you, readers! Hence, we're bypassing the usual "sexy" gifts, such as those tired lingerie and edible body paint suggestions, since you've no doubt been there and blown that. Below is our guide for advanced sexy gift-giving, whether you're single or coupled, naughty or nice, but mostly naughty.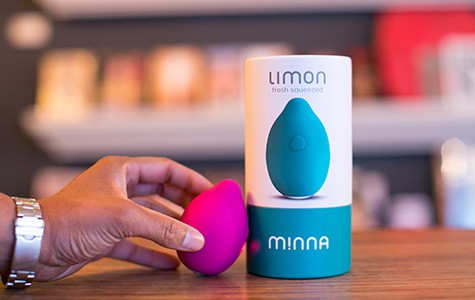 Books
You may have seen Allison Moon, a queer, Oakland-based author and storyteller, recounting a werewolf orgy or two at one of Bawdy Storytelling's events at The Uptown in Oakland or in San Francisco. And if you haven't had that pleasure, you're still in luck. Bad Dyke: Salacious Stories from a Queer Life is Moon's newly released collection of erotic stories, many of which she has told on stage to much guffaws, LOLs, and arousal. Moon deftly explores issues of identity, homophobia, and polyamory, all while recounting off-the-wall encounters, such as the time she uh "had a moment" with a tree while dressed as Legolas from Lord of the Rings. It's sexy, it's funny, it's weird — just like the East Bay. Plus, the price is right: For just $3.99 on Kindle ($9.99 for the print version), it's cheaper than whatever silly candle-that-turns-into-massage-oil you were maybe thinking of purchasing. Other gifts of a cliterary nature to consider: Innercity Romance, a provocative comic by underground cartoonist and surrealist painter Guy Colwell ($20, Feelmore Gallery), and The Morrow Guide to Knots, a rope bondage guide disguised as a "fishing, camping, climbing" manual. Perfect for those who might balk at leaving a kink book on the coffee table, but who are nonetheless feeling knotty ($16.99).
Available at TalesOfThePack.com, Amazon.com, and at Feelmore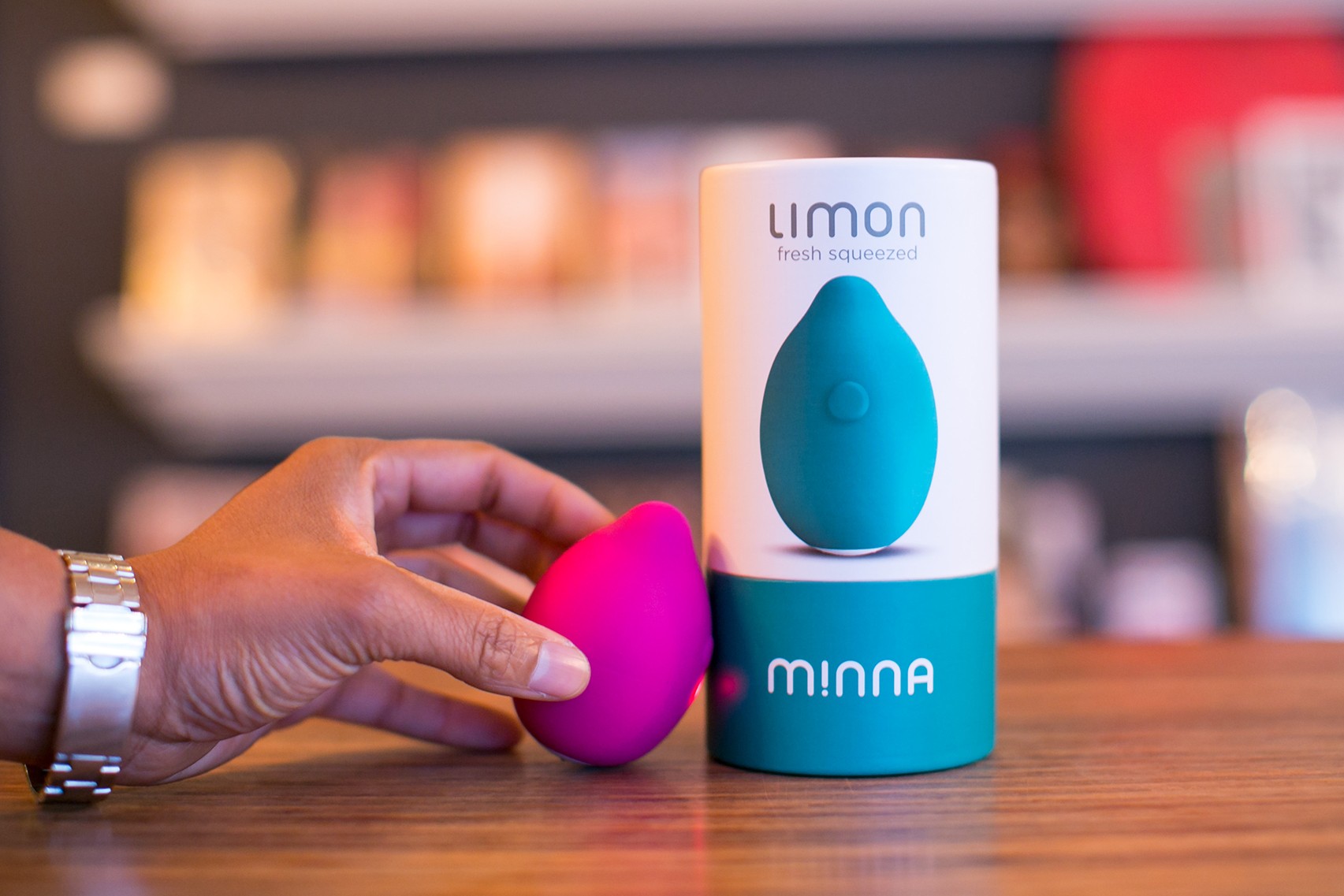 Toys
Sex toys have been around forever. They've been uncovered at archeological digs, appear on ancient pottery, and even get a shout-out in The Bible: "You also took the fine jewelry I gave you … and you made for yourself male idols and engaged in prostitution with them" (Ezekiel 16:17). Based on recommendations from local toy retailers Good Vibrations and Feelmore, some of the hottest toys for this cold season include We-Vibe's 4-Plus Couples Vibe ($180), which is USB-chargeable, boasts ten different motions, and provides both internal and external simulation. Plus, for the tech-savvy or long-distance lover, We-Vibe toys sync to Wi-Fi networks and can be controlled through your smartphone! For the bling-tastic lover in your life, consider Crave Vesper, a vibrator that doubles as a fashionable necklace, and comes in silver, rose gold, and 24 karat gold plating ($69–$149). Other notable toys include: the cute and unassuming Pocket Toyfriend ($22), Limon by Minna, a lemon-shaped couples' toy whose vibration becomes stronger the more you squeeze it ($126), the Magic Wand, which has been the best-selling "personal massager" for years for a reason ($54.95), the Fleshlight Pure, another classic, for men ($58–$89), or the Vibroman Screaming O cock ring set (approx. $20).
Available at Feelmore and Good Vibrations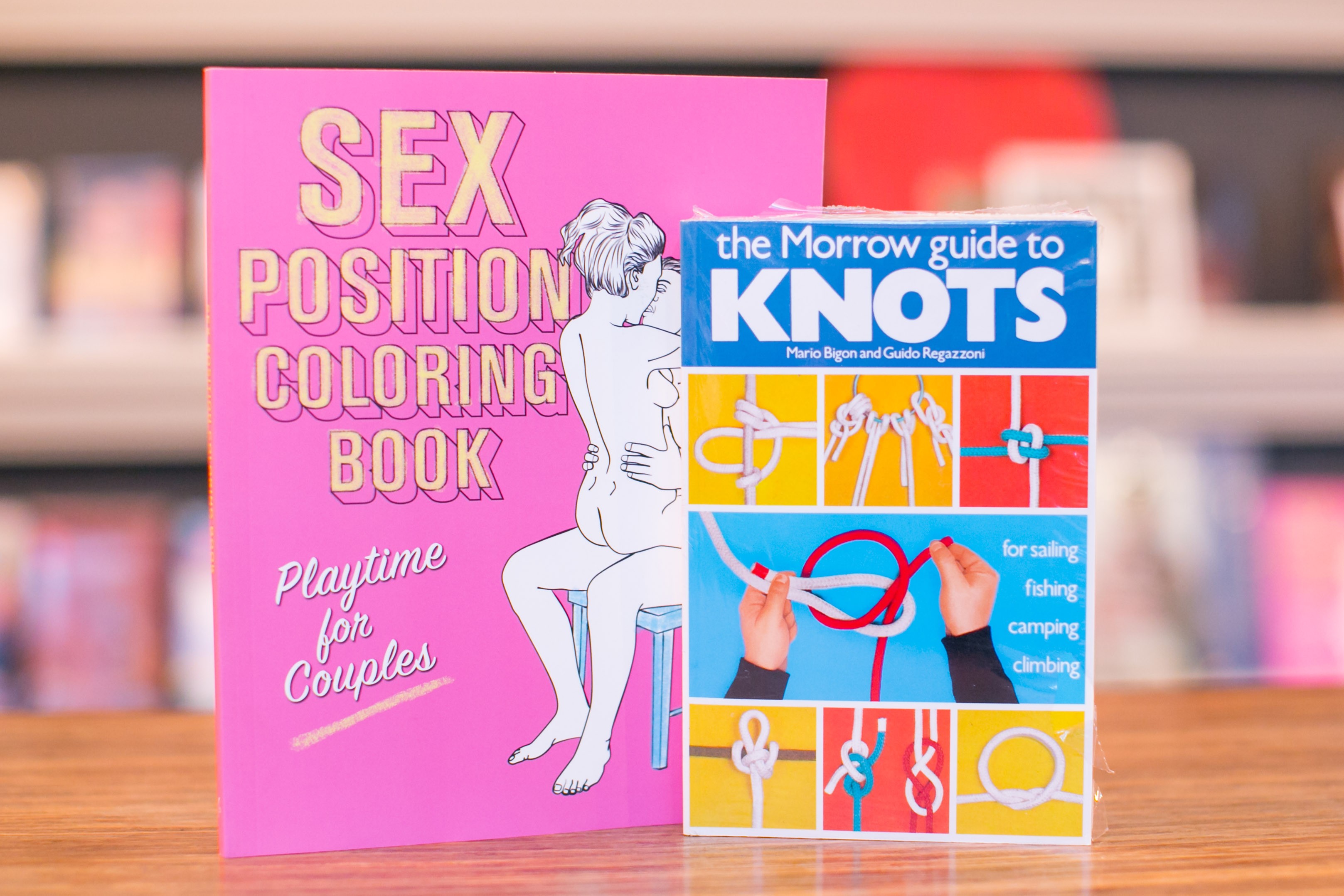 Sexcessories
While toys may get all the good PR, the key to a truly great sex life depends on a few unsung heroes. The most vital perhaps, are personal lubricants, aka lubes. Granted, lube by itself is not the sexiest of gifts — it's up there with changing the oil in your partner's car (we mean that in a non-dirty way!). But in terms of improving your sex life, it's indispensable, cheap, and versatile. For lubes that are water-based and use natural, organic ingredients, we recommend Blossom Organics ($16.50), Sliquid Organics Silk ($15), and Pink ($14), a high-grade silicone lube with Vitamin E and Aloe Vera. Other sexcessories we love include: SpareParts TomBoi brief harness underwear ($76–$78), Tantus' Plunge silicone paddle (approx. $55), and vegan-friendly condoms such as Sustain ($1.35 each) or Sir Richards ($1) — each time you buy one, Sir Richards donates a condom to a developing country. Sharing is caring, after all.
Available at Feelmore and Good Vibrations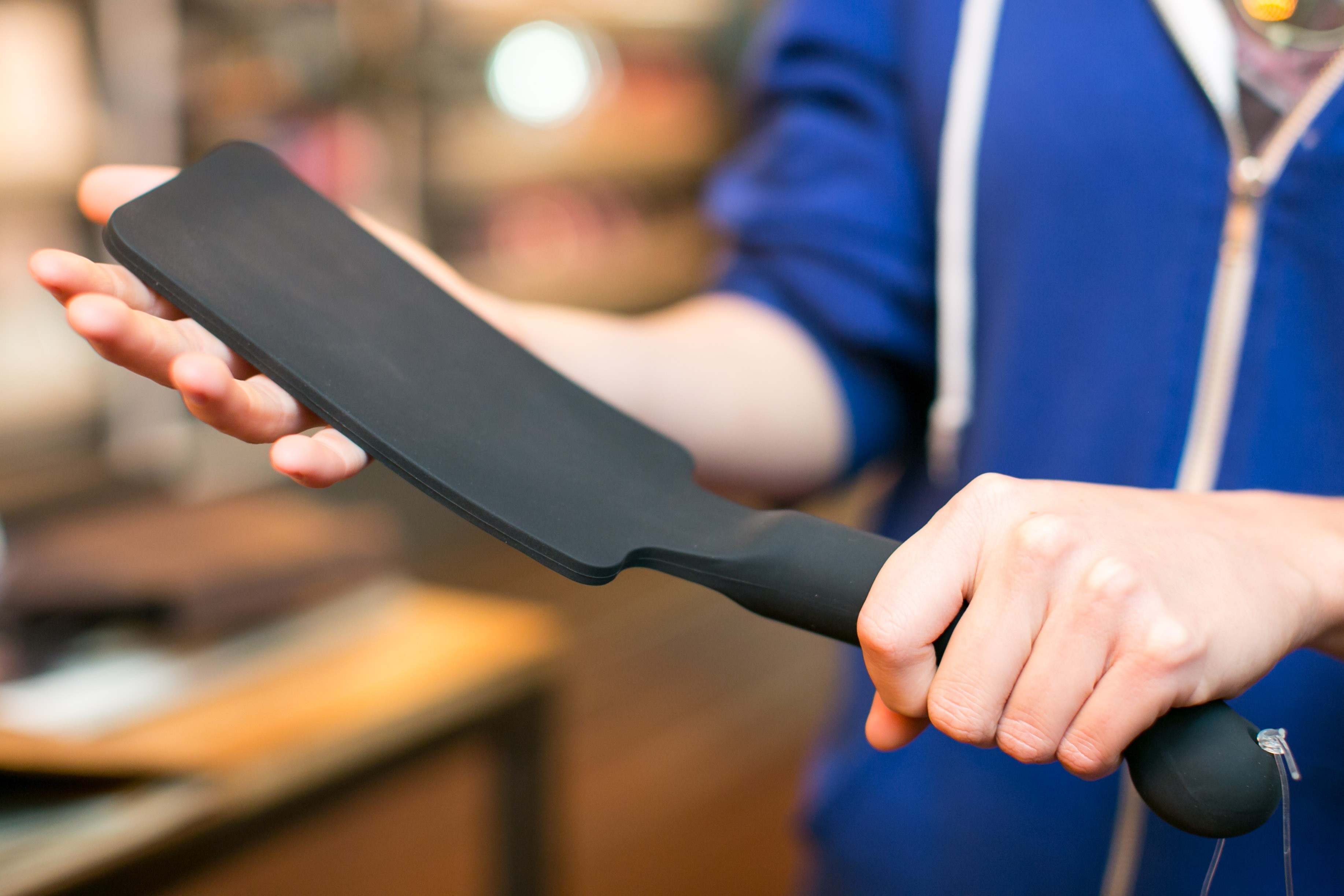 Erotic Art
Oakland native Refa One is known for his "aerosol art" (graffiti art/writing), his murals around town, and his hip-hop activism, but he also excels at erotic portraiture. Refa's new series, Body Language, is currently being showcased at Feelmore, and features beautiful and intimate photos in the emerging "urban boudoir" style that run from about $50–$200. For more playful, illustrative, and illustrious art work, check out the (literally) cheeky Girl Pile pillowcases by Kelsey Beyer ($45), which are 100 percent cotton and feature original drawings from the Bay Area's all-girl orgy, Girl Pile. If you've got deep pockets and a penchant for the nude male form, then consider works by Terry Furry, a former Express staffer whose current exhibit is at Lucky Lo (formerly Loakal). His hyperreal, mythologically inspired paintings showcase the vulnerability of masculinity, and are hot to boot ($1,200–$5,000).
Available at LoveLightAllure.com, KelseyBeyer.com (or Etsy), and TerryFurry.com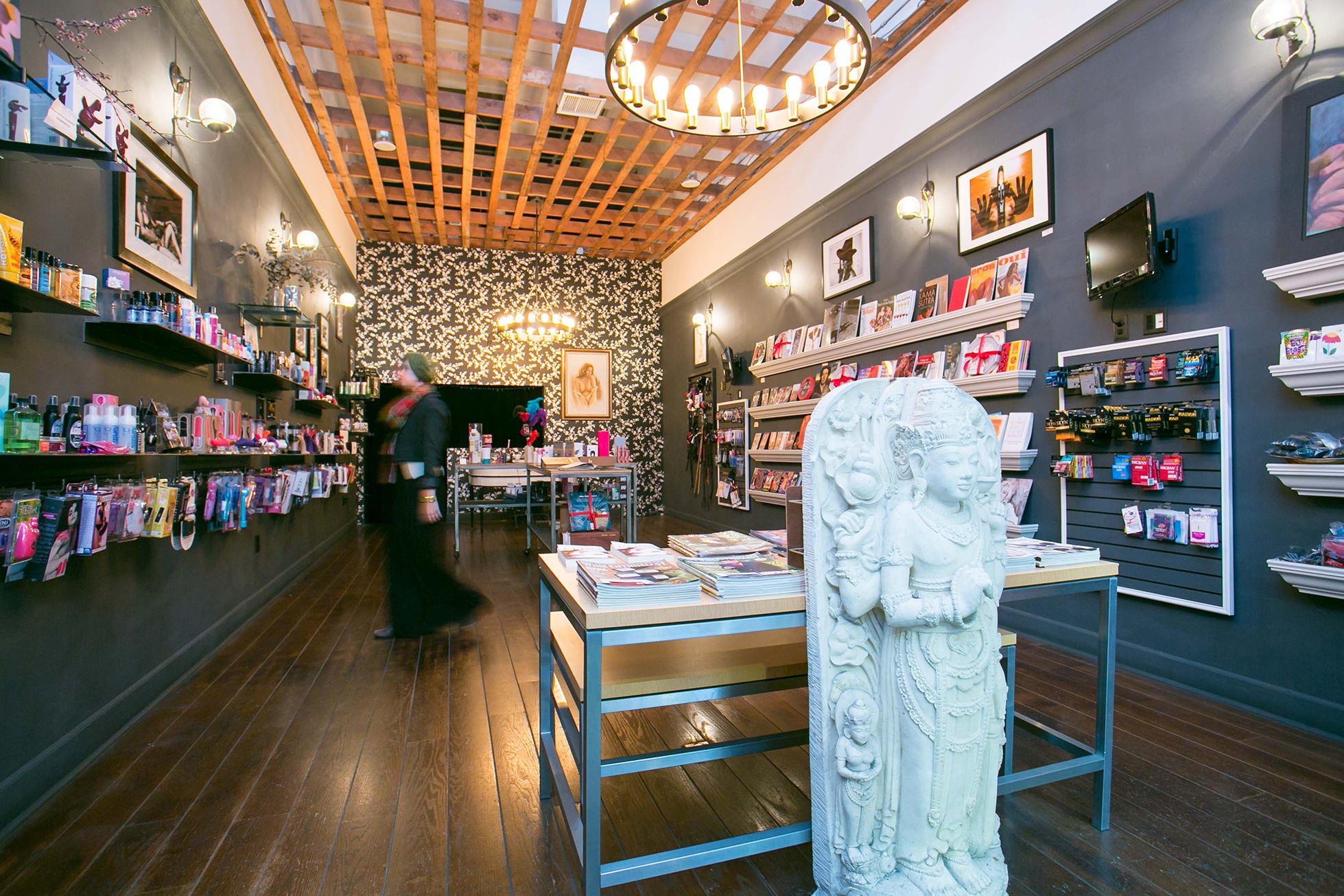 Photo Sexperiences
"Trying new things" is not just a cliché to spice up an ailing sex life — it's also a bonafide way to make us feel better, as the brain craves novelty, and new experiences trigger happy hormones such as dopamine. With that adventurous spirit in mind, we recommend you give a boudoir photography session a whirl. Whether alone or with someone else, having racy, professional photos taken is fun, alluring, and does wonders for your self-esteem, in case you didn't know how hot you were. A few recommendations are Carle Photography in East Oakland, which specializes in pinup, boudoir, and "Dudeoir" (boudoir for men) photos, which are provocative, playful, and come with optional hair/makeup/consultation add-ons ($399 and up). Isabel Dresler is another fab photographer, and she has photographed some of your favorite Bay Area sex revolutionaries and adult industry stars, including Courtney Trouble, Siouxsie Q, and James Darling. As such, her "Seduction Sessions" are intimate, gorgeous, and top-notch. She's based out of Chico, but travels often to the Bay Area ($400 and up). While more of a lifestyle photographer than strictly boudoir per se, Oakland-based John Orvis excels at stark, familiar portraits that are engaging, spontaneous, and always sexy in their realness. Plus, his sessions are a bit easier on the wallet ($150 and up).
Available at CarlePhotography.com, IsabelDresler.com, and JohnOrvis.com
Stores
Feelmore Adult Gallery, 703 Telegraph Ave., Oakland, CA 94612, 510-891-0199, Feelmore510.com
Good Vibrations, 2504 San Pablo Ave., Berkeley, 510-841-8987, and 3219 Lakeshore Ave., Oakland, 510-788-2389, GoodVibes.com