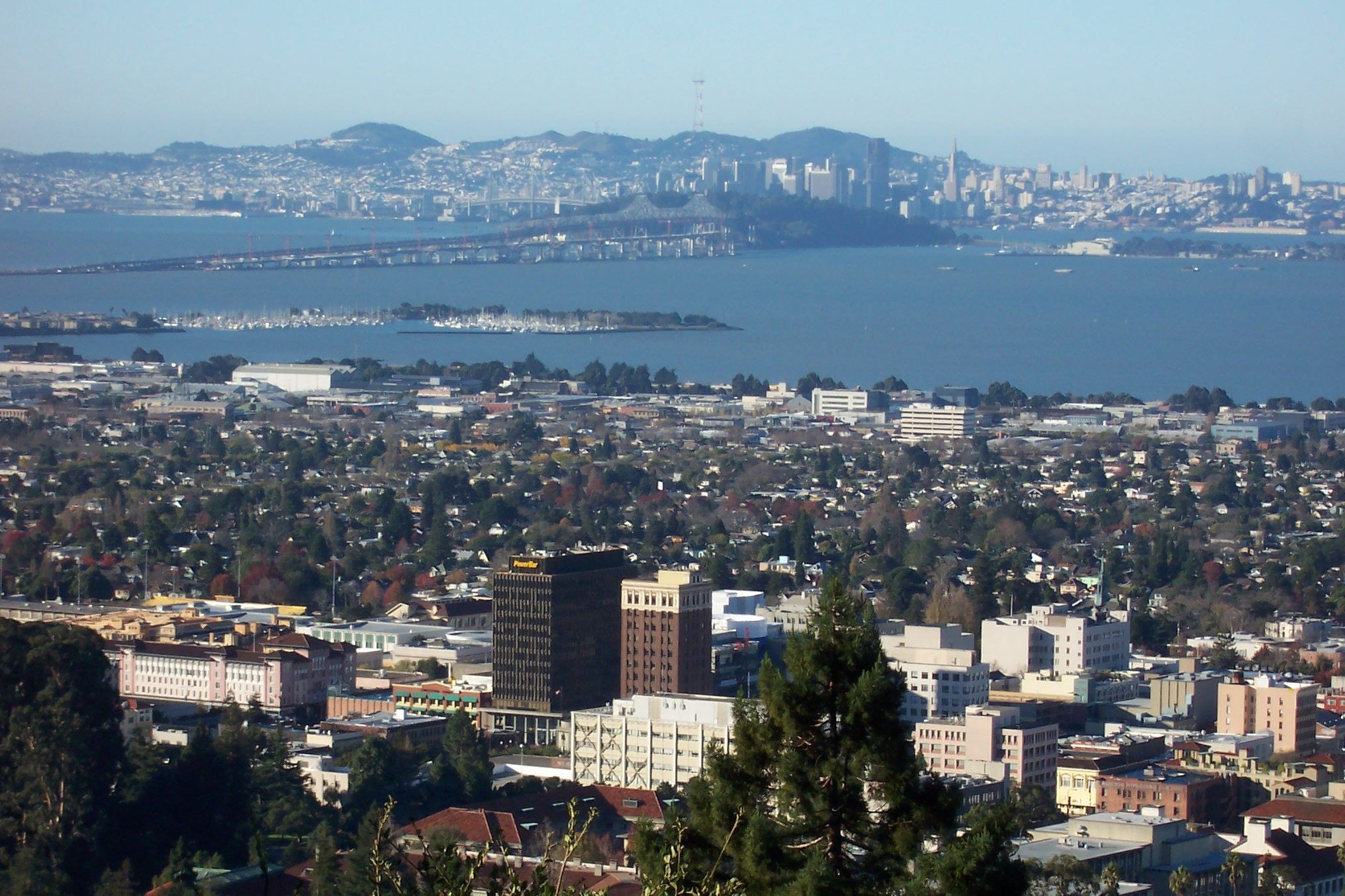 Come January, Berkeley will have at least two new members of its city council, and maybe as many as four. After serving for more than two decades each, councilmembers Linda Maio and Kriss Worthington decided not to seek reelection, so voters in their districts will have new representation for the first time since the 1990s.

Meanwhile, first-term councilmember Lori Droste is facing a spirited challenge to retain her seat and Kate Harrison is seeking her first full-term after she won a special vote-by-mail election in 2017. While many of the 14 candidates running for four seats have prior government experience, aside from the two incumbents, only one has ever held elected office. The biggest issue for the candidates has been their approach to housing and homelessness, but the minimum wage and public safety issues have also been contentious.
In District 1, northwest Berkeley, councilmember Maio is retiring after 25 years. Four candidates are running for her seat: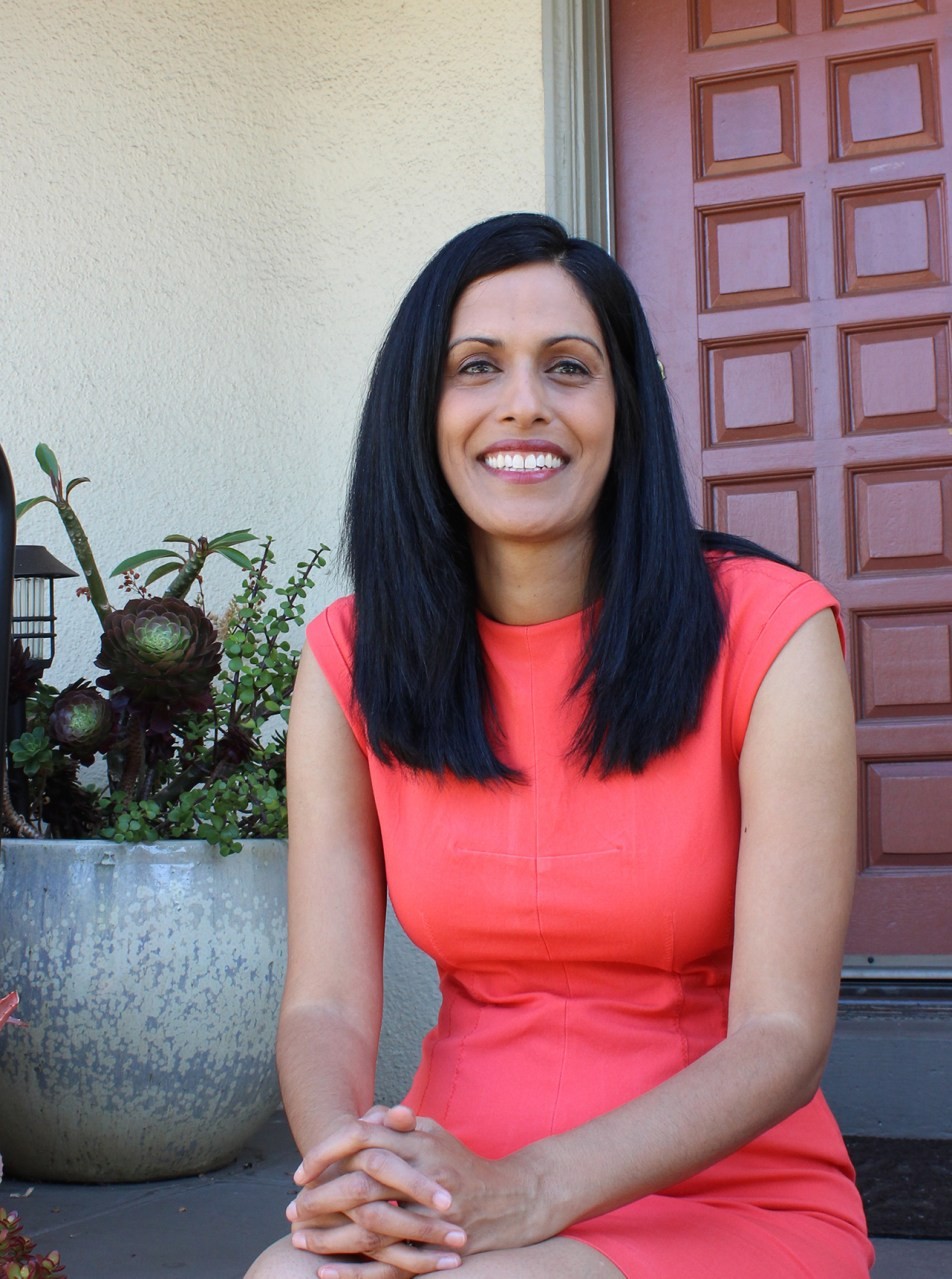 Rashi Kesarwani, a fiscal forecasting manager for the San Francisco Human Services Agency, has earned some high-profile endorsements, including from Oakland Mayor Libby Schaaf, state Sen. Nancy Skinner, ex-Mayor Tom Bates, state Assembly candidate Buffy Wicks, and the Berkeley Police Association. The daughter of Indian immigrants, Kesarwani moved to Berkeley to attend UC Berkeley, where she earned a master's degree in public policy in 2012. Since then, she's worked as a policy analyst in the state Legislative Analyst's Office and in the private sector before going to work for the city of San Francisco in 2016. Kesarwani is the strongest advocate for more housing in this race. "I believe that we need evidence-based regional solutions to homelessness and we need to create homes that are affordable for working families," Kesarwani said at a League of Women Voters forum in September.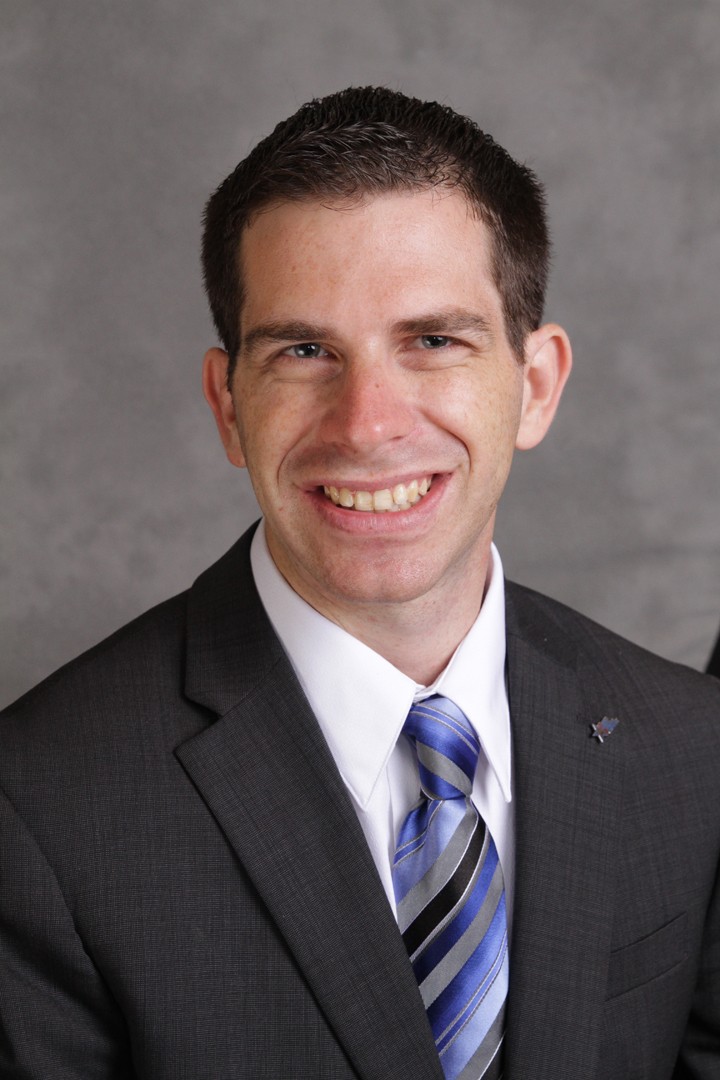 Igor Tregub, an engineer with the U.S. Department of Energy and longtime member of the city's Rent Stabilization Board, has mainly focused on tenant protections. Tregub is originally from Ukraine, but settled in the city after attending UC Berkeley. He graduated in 2008 with a degree in mechanical engineering and was elected to the rent board and has served there since. He remotely earned a graduate degree from Duke University in 2015 while working full-time at the DOE and running a consulting business for area political campaigns, including for the countywide transportation tax Measure BB and Oakland Mayor Jean Quan's reelection campaign. Tregub has been endorsed by Assemblymember Tony Thurmond and Mayor Jesse Arreguin." "Igor is the hardest-working person in Berkeley city government," Arreguin said. "He's fought for more affordable housing and has secured millions of dollars to build affordable housing in Berkeley."
Margo Schueler is Maio's chosen successor. Schueler has been a civil engineer for decades. She was one of the first women hired as a welder in the San Francisco shipyards in 1977, and then was the first woman engineer hired for the Golden Gate Bridge. She was a construction and maintenance superintendent for the East Bay Municipal Utilities District for 24 years until she retired in 2016. She also serves on the city's Public Works Commission, so her platform emphasizes transportation and infrastructure issues. "I know the aging infrastructure from the ground up and understand solutions for these issues that can be applied locally," she wrote on her campaign website.
Mary Behm-Steinberg, a disabled community activist, says that her disabilities have given her a different perspective on the cities and its issues. As doctors and practitioners have had difficulties listening to her needs and finding solutions for her, she said, "it has also instilled in me the certainty that listening to the people you serve is the first and most essential step to any kind of leadership position." Behm-Steinberg has proposed some unusual solutions for some of Berkeley's most intractable problems, such as a lottery program to choose new city residents, giving priority to applicants who are Native, Black, Hispanic, disabled, single parents, teachers, artists, or social justice workers.
District 7 is a UC Berkeley student-majority district that was created by the council in 2013. At the time, supporters of incumbent councilmember Kriss Worthington feared that he would lose his seat to a UC student, but he fended off a challenge in 2014 from 27-year-old Sean Barry. Now, Worthington is retiring after 22 years, and a former challenger as well as two students are seeking to take his place.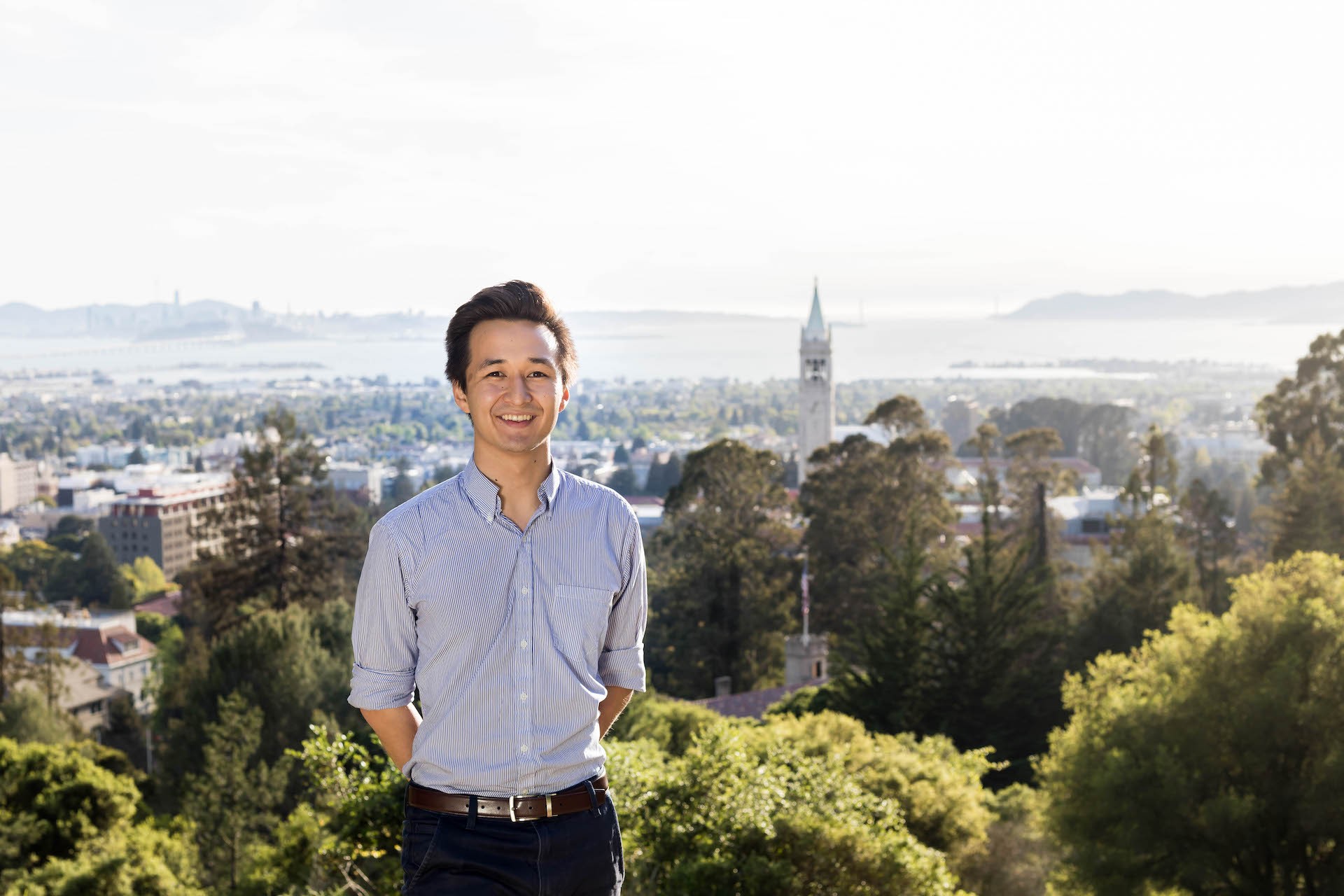 Recent UC Berkeley grad Rigel Robinson has collected most of the endorsements in the race, including all eight current councilmembers and Mayor Jesse Arreguin. He's originally from St. Louis and has been involved in activism since arriving in Berkeley, including protesting tuition hikes in 2014 and co-founding UC Berkeley Students for Bernie [Sanders]. He has pushed for denser development around the campus for student housing and supports tenant protection measures, including the statewide Proposition 10, which would allow cities to expand rent control. "Students deserve a strong advocate who understands the campus community from their perspective," Robinson said on his campaign website, "and residents deserve a responsive, effective, and accountable councilmember who can bridge the gap between university and city, and students and neighbors."
Cecilia "Ces" Rosales ran against Worthington in 2010, but only received 15 percent of the vote. She is originally from the Philippines, but fled the military dictatorship of Ferdinand Marcos to Vancouver with her family. She has lived in the Bay Area since the 1980s and moved to Berkeley to form a co-housing community a decade ago. Rosales runs a graphic design business to support social justice organizations in San Francisco. She has promised that as a city councilmember, she would build alliances to promote economic development and promote public safety through awareness education, but her campaign offers few specifics regarding policy — something she was criticized for in 2010. "My experience as a small business owner for over 20 years puts me in a unique position to represent small business owners on Telegraph Avenue," she said. Likewise, her experience founding a co-housing community she says demonstrates her "ability to compromise and arrive at solutions."
Aidan Hill transferred to UC Berkeley as a junior in 2016. Hill also said that they would be the first openly gender non-binary person to hold public office in the U.S. Hill has run on a platform of providing free public education, police reform, and is opposed to building housing on People's Park. "If you're more worried about drugs or crime but not if people go to bed hungry, your priorities are not in line with mine," Hill said.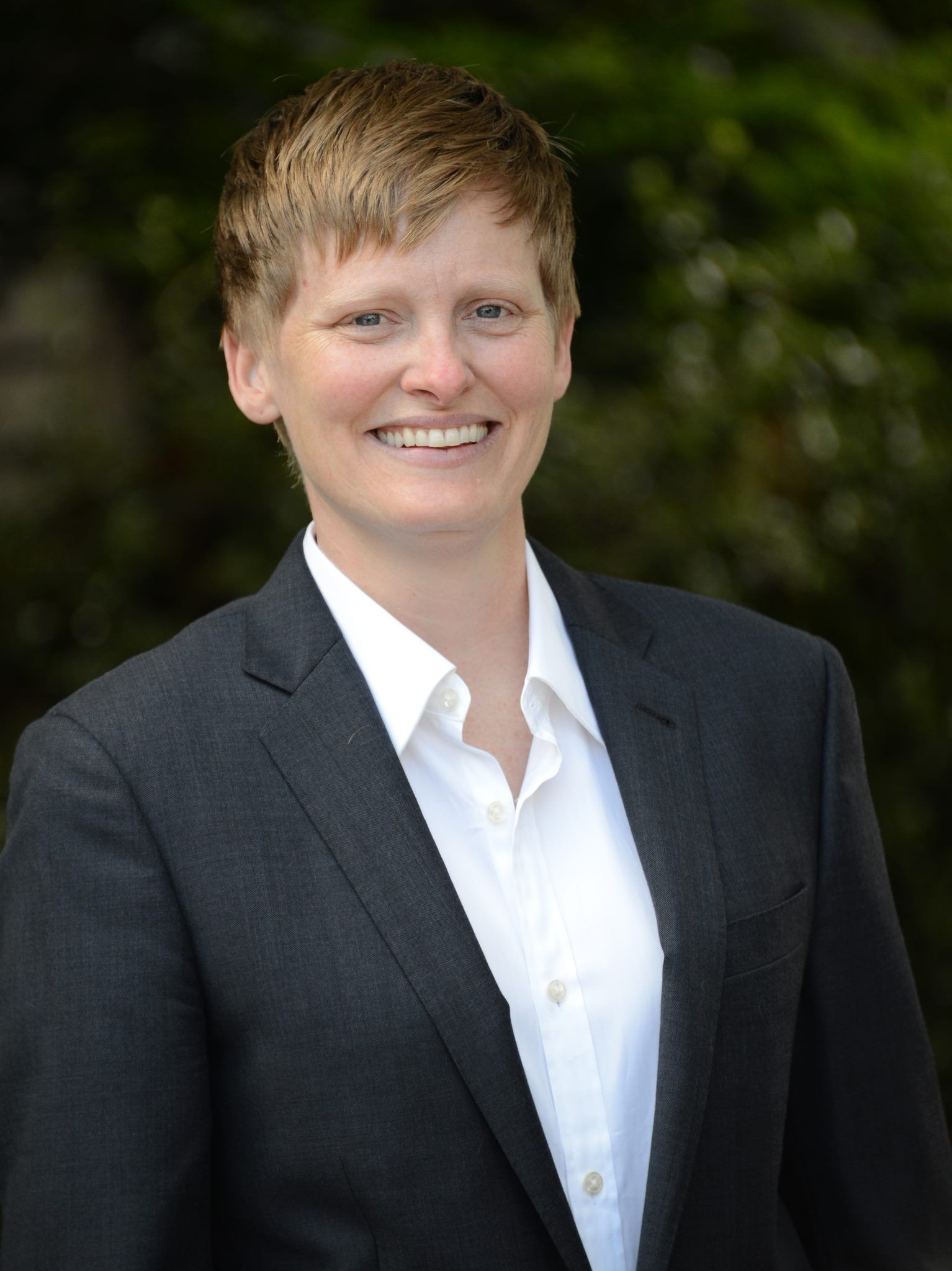 The District 8 race in southeast Berkeley could be the most contentious, where incumbent Lori Droste is defending the seat she won by only 16 votes in 2014. A professor of public policy at Mills College, Droste emphasizes her academic experience and says she has an evidence-based approach to governance. For housing, she touts her advocacy of easing restrictions on accessory dwelling units, efforts to roll back parking restrictions for new development, and that she encouraged new construction that provides housing for a broader range of incomes than just low-income and market rate. She also introduced Berkeley's Vision Zero initiative, which aims to eliminate pedestrian and bicycle fatalities through traffic calming measures. Droste has many high-profile endorsements, including Skinner, Assemblymember Rob Bonta, Schaaf, and Emeryville Mayor John Bauters. "I want to fight to make Berkeley more affordable, I want to address our homeless crisis, I want to help small businesses, and I want to prioritize safety," Droste said. "Berkeley should be a place where we can all live, work and thrive."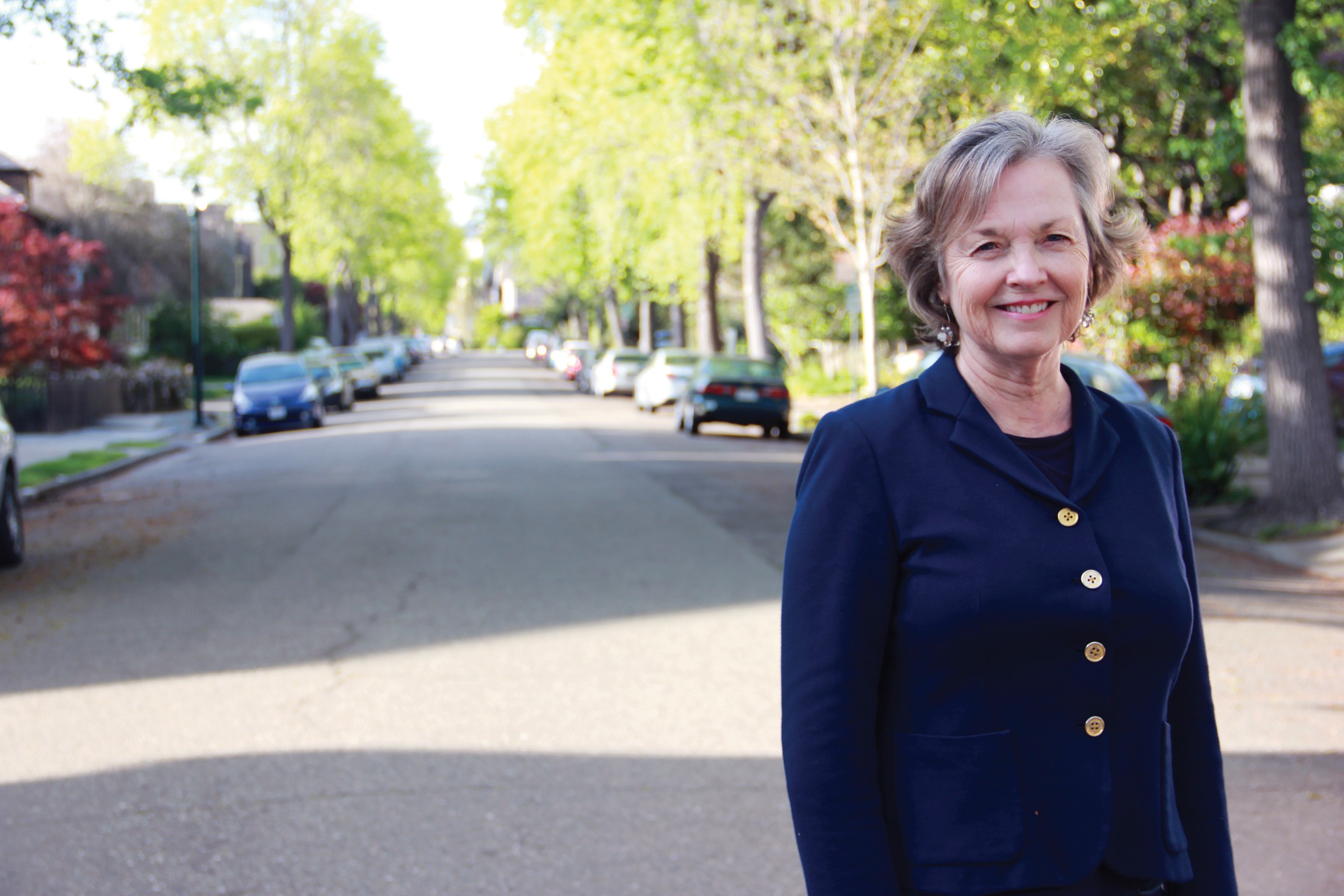 But some of the region's largest unions — such as SEIU Local 1021, the Alameda Labor Council, and the California Nurses Association — have thrown their support behind her opponent, Mary Kay Lacey. Lacey is a longtime attorney and is on the city's planning commission and an alternate commissioner on the police review commission and the zoning adjustment board. She is campaigning on preventing the closure of Alta Bates Hospital, concerns about plans to build new housing on a parking lot on the Claremont Hotel just over the Oakland border, and imposing a vacancy tax for commercial properties so landlords do not set rents too high for businesses to move in. She also is worried about what she calls "unfettered market-rate development" and cautions about relaxing zoning near transit. Lacey and organized labor have also contended that Droste has not been a fierce enough proponent of raising the minimum wage. "I'm running for office now because my progressive values are not being represented in District 8," Lacey said. "I'm proud to have the endorsement of SEIU and Alameda Labor Council because they know I'm not just campaigning to stand with labor, I will stand with labor: a minimum wage, living wage, and benefits."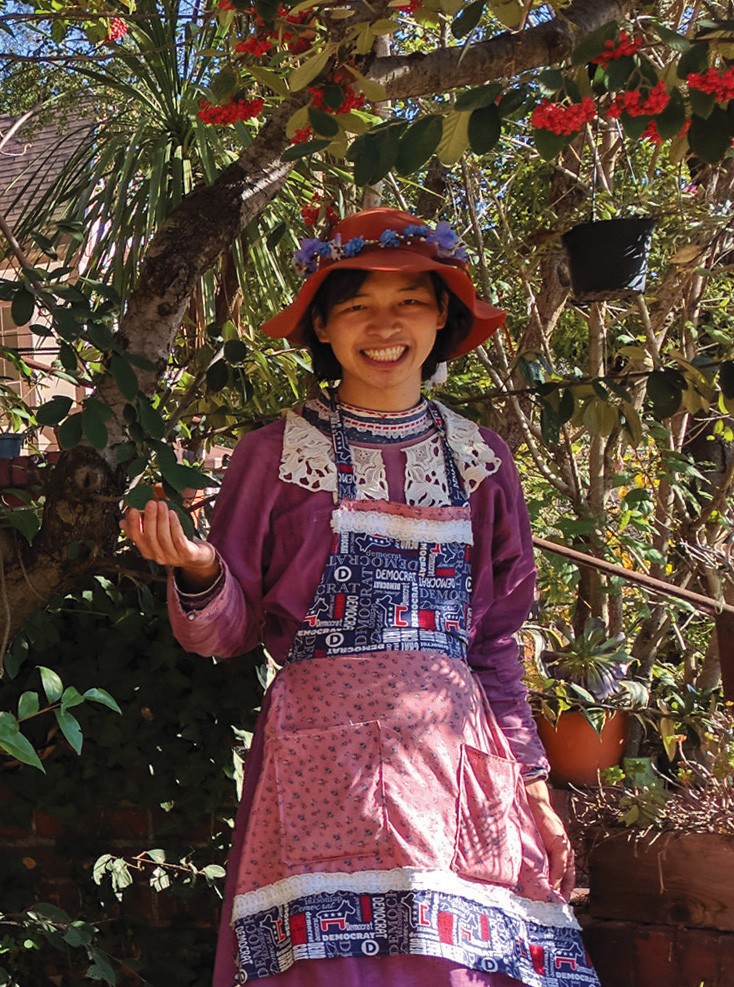 Designer and artist Alfred Twu is also running. Twu studied architecture at UC Berkeley and was active in student politics. They also received a business degree from San Francisco State University and have been an organizer with the East Bay Democratic Socialists of America. Now Twu is on the Zero Waste Commission and has been working to reduce plastic use and encourage more reuse of materials. On housing, Twu is supportive of efforts to zone for more housing and to expand rent control. "Some say we need to increase supply. Some say we need stronger rent control. I say, 'Why Not Both?'" Twu wrote on their campaign website.
The final district 8 candidate, Russ Tilleman, has a degree in engineering from UC Berkeley and was involved in a business called Cargo Tunnel that proposed using a series of underground tubes to deliver goods like groceries. Earlier this year, he sought to place a measure on the ballot to create a new police oversight commission, similar to one recently implemented in Oakland. Tilleman has also urged caution for new development projects, arguing that efforts to build new housing near public transit or introduce Bus Rapid Transit to Berkeley aren't as environmentally friendly as they might seem. "We don't have to accept unresponsive government in Berkeley, we can create the kind of future we want," Tilleman wrote on his campaign website. "I'm not a machine politician and I'm not taking campaign money from special interest groups."

In Berkeley's downtown, Councilmember Kate Harrison is defending the District 4 seat she won just last year. In a special vote by mail election in March 2017, Harrison garnered 62 percent of the vote, but only 27.7 percent of registered voters submitted ballots.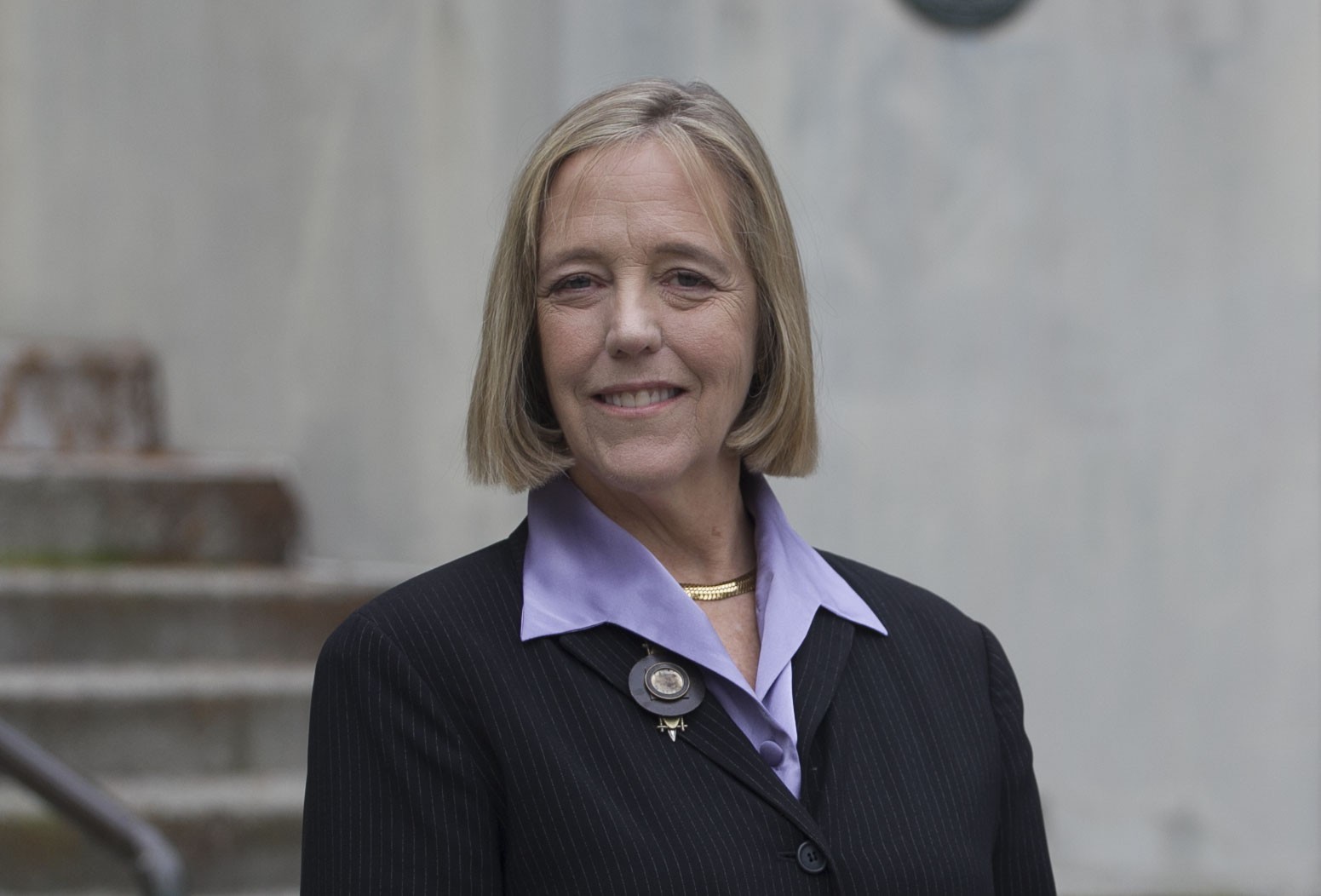 Harrison is by far the most experienced candidate in the race. She earned a master's degree in public policy from UC Berkeley in 1984, worked in the San Francisco Mayor's Office under Art Agnos, and then worked in the California Administrative Office of the Courts on its budget and policies. She ran a consulting business for 16 years, working with public agencies to improve outcomes in foster care, domestic violence, child support, and child custody cases. In her short time on the council, she touts her advocacy for securing more funding for affordable housing, and she introduced a vacancy fee for multiunit residential buildings left empty for longer than 120 days. "Being a councilperson involves a million daily things that you do for constituents, and that's where our office shines," Harrison said. "Everything is not about big picture economics over which we have very little control."
Her critics have said that her policies can be an impediment on getting more affordable housing built by demanding exorbitant fees from developers that lead them to abandon development projects altogether.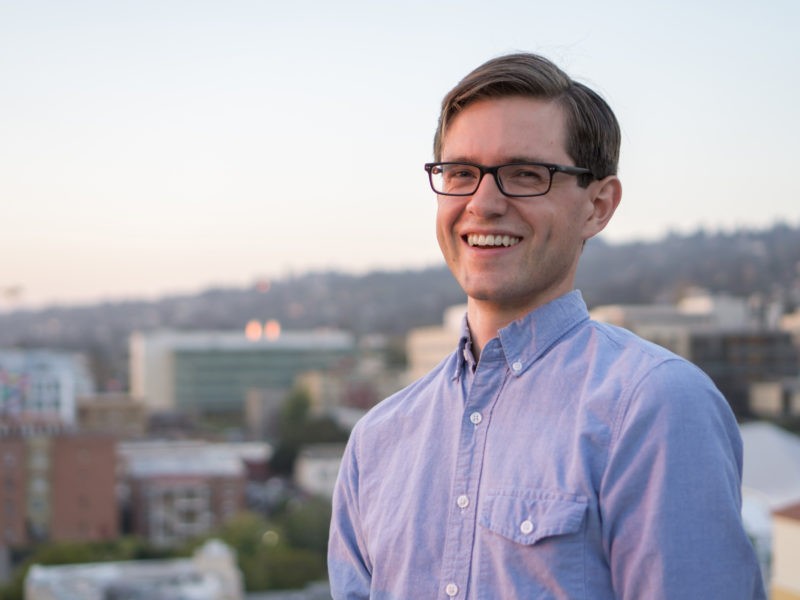 Ben Gould, a policy analyst endorsed by Droste and Councilmember Susan Wengraf as well as Schaaf and Wicks, ran against Harrison last March but got only 38 percent of the vote. Gould earned his master's degree in public policy from UC Berkeley last year. He's worked as a research associate at Lawrence Berkeley National Laboratory and as an intern for the International Council on Clean Transportation. He also briefly worked as a legislative aide in Droste's office and is currently a sustainability analyst at San Francisco International Airport.
Pro-housing advocates have been supportive of Gould, who has pushed for a mix of new housing and tenant protections. He also supports crime reduction by increasing police staffing. "As a Berkeley native and longtime resident, I think we're heading in the wrong direction," Gould wrote on his campaign website. "I'm running for council to put us back on track."
[image-10]
Finally, Greg Magofña, currently an elder nutrition manager, is running for the seat. Magofña also emphasizes a mix of new housing with tenant protections and is a founding member of the YIMBY group East Bay for Everyone. He graduated from UC Berkeley in 2007 and worked as an intern in former Assemblymember Loni Hancock's office and later was an aide to her husband, then-Mayor Tom Bates, from 2013 to 2016. Both Bates and Hancock have endorsed Magofña. "Right now, we're in a place where Berkeley's starting to change, and it's becoming more unaffordable, and I see my friends leave every week," Magofña said. "My top priorities are housing affordability, climate change, and diversity."

Corrections
The original version of this report misstated when Rashi Kersarwani went to work for the city of San Francisco. It was 2016, not 2017.
Also, the report erroneously stated that Rigel Robinson is still a UC Berkeley student. He graduated in May.