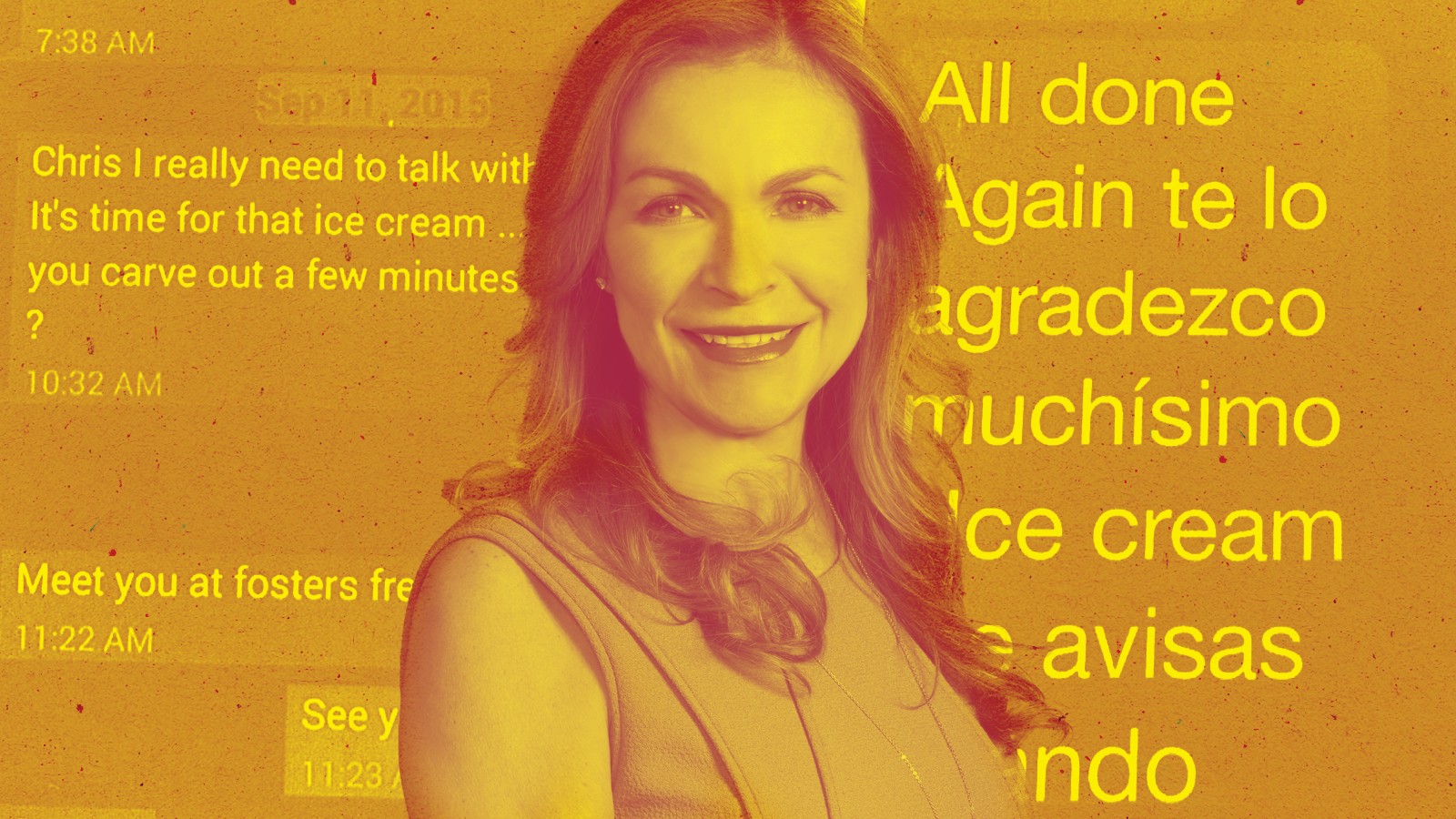 For decades, the Davis Street Family Resource Center was considered a pillar of San Leandro, providing food and health care, among other philanthropic endeavors, to the disadvantaged in the community. The nonprofit has been the recipient of many city grants and its CEO, Rose Padilla Johnson, earned effusive praise from local leaders.
But a recently released independent investigation that dismissed allegations by Padilla Johnson that San Leandro City Manager Chris Zapata sexually harassed her also raises serious questions about her credibility. Following the release of the report on June 4, the San Leandro City Council formally reinstated Zapata, who returned to work the next day.
Although the city released only a 10-page summary of the report, which was written by Danville attorney Karen Kramer, the document nonetheless provides some insight as to why the investigator questioned Padilla Johnson's testimony. (The city said the full report will be released sometime before July 31.) Text messages and loan documents, obtained through a public records requests, reveal a much different relationship dynamic than the one Padilla Johnson portrayed.
In her complaint, Padilla Johnson alleged that Zapata made a series of unwanted sexual advances toward her over a number of years. The incidents, she claimed, occurred inside her SUV while parked in front of a San Leandro Foster's Freeze. According to Padilla Johnson, over ice cream, Zapata made suggestive comments about her looks and his desire for a sexual relationship with her. The Foster's Freeze scene, though, became fodder for mockery and derision in the local press and community.
But several text messages between Zapata and Padilla Johnson sent over a two-and-a-half-year period show it was Padilla Johnson who routinely invited Zapata to chat over an ice cream cone.
The text messages, which had been rumored to be in Zapata's possession for months and are briefly mentioned in Kramer's summary report, show Padilla Johnson invited Zapata to discuss city business over an ice cream cone on at least five separate occasions. "Chris I really need to talk with you. It's time for that ice cream … Can you carve out a few minutes today?" Padilla Johnson texted Zapata in September 2016. Almost a year later, she sent a similar text. "Hi Chris. It's time for an ice cream cone. Can you meet this week?" she texted.
The text messages paint a picture of a respectful business relationship and a tender personal friendship. In one text, Zapata wishes Padilla Johnson and her family his prayers following the sudden death in 2014 of her husband, former Alameda County Fire Chief Bill McCammon. In another, Padilla Johnson suggests having dinner in the future with Zapata and his partner. "I'm glad we talked it was really helpful," she texted. "And I just want you to know that I value our friendship and realized how much I've missed our moments just being friends outside our professional work." Later, Padilla Johnson texted Zapata, "You have a calming presence on me. Thank you for today for all that has come before and all that will follow."
Kramer did not find Padilla Johnson's testimony credible due to several inaccurate statements to the investigator. "Ms. Padilla Johnson made several statements during her interviews that were contradicted by the credible evidence presented," Kramer wrote in her report. "Ms. Padilla Johnson's claim that Mr. Zapata engaged in any conduct of a sexual nature towards her is not sustained. The credible evidence presented establishes that more likely than not, Mr. Zapata did not engage in any conduct of a romantic or sexual nature towards Ms. Padilla Johnson, nor did he offer to give her an extension of the loan term in return for engaging in a sexual relationship with him."
The investigator also questioned an allegation by Padilla Johnson that during one of those rendezvous over ice cream, Zapata told her that she "holds the key" — a phrase she took as him suggesting a sexual relationship. The investigator sided with Zapata, who said he used the phrase in reference to a discussion about Padilla Johnson repaying a $1.5 million loan that the city made to Davis Street. According to Zapata, he meant that Padilla Johnson could lobby San Leandro Mayor Pauline Russo Cutter, who held the swing vote on the council, about extending the repayment schedule for the loan. In addition, Kramer believes the utterance made by Zapata wasn't even made over ice cream, but in Zapata's office.
Sam Singer, a spokesperson for Padilla Johnson, said the text messages shouldn't surprise anyone. "The city manager holds significant power over the nonprofit Rose runs," he said. "She had to be solicitous in order to get a loan for the nonprofit." Padilla Johnson tried to maintain the respectful and friendly tone of the text messages, Singer continued. "In a perfect world, Rose and Chris would have had an equal platonic relationship. She tried to keep it that way. The statement, 'You hold the key' is what changed the dynamics and made it predatory behavior and no longer a professional relationship."
In a statement, Padilla Johnson said she disagrees with the report's findings, which she said "favored the aggressor." "The City Council must ensure that no woman doing business with the city is ever forced to accept offensive behavior from the highest ranking employee of the city," she wrote.
Singer said Padilla Johnson also believes the entire report should have been released last week. "Many pieces of evidence are not black-and-white, something that can be seen," he said. "They can be gray and hard for an investigator to find." Singer added a rejoinder for Zapata: "You can never escape karma, and I imagine karma is coming to Chris Zapata."
This isn't the first incident to threaten Padilla Johnson's reputation. Over a two-year period, Davis Street struggled to pay back the $1.5 million loan approved by the city council in 2014 for the nonprofit to build a federally backed health clinic. Padilla Johnson twice asked for extensions to pay back the loan, which was backed by general fund money. San Leandro Councilmember Lee Thomas then began publicly questioning the finances of Davis Street and its ability to repay the city loan, casting a negative light over the nonprofit for the first time.
Padilla Johnson said she needed more time to pay back the loan because Davis Street was having difficulty receiving reimbursements from the federal government in a timely fashion. The city council relented and granted a three-month extension of the loan repayment. Less than a month before the new deadline, Padilla Johnson sent Zapata a letter informing him that Davis Street intended to fully retire the debt.
But the due date came and went, leading the city to send Davis Street a notice of default on the loan on Nov. 8, 2016. The next month, Zapata sent a terse letter to the Davis Street Board of Directors: "Regrettably, the repeated failure to meet contractually obligated payments, coupled with promises and representations made in writing that were clearly broken or untrue, creates serious doubt for the city that Davis Street is able to repay the $1.5 million dedicated loan."
Padilla Johnson reportedly took exception with the letter and alleged the references to her untrustworthiness amounted to defamation. But according to public records, Padilla Johnson had indeed lied to the city and potentially put the $1.5 million in taxpayers' money at risk. According to the original loan document, Padilla Johnson certified on June 24, 2016 that the Davis Street property used as collateral was unencumbered. This turned out to be false, but because the city neglected to check the property's title at the time, it did not learn until nearly two years later that Padilla Johnson had taken out a $800,000 line of credit against the same building about three weeks before assuring the city that its loan was first in line for repayment.
Other liens existed on the Davis Street property, and according to the report, Padilla Johnson had put the property on the market and did not intend to use the proceeds to repay the city. San Leandro elected officials felt betrayed by the revelation and fearful of the political blowback that might come their way if so much general fund money was squandered. Eventually, Padilla Johnson repaid the loan in January 2017, seven months late. How Padilla Johnson was able to repay the entire loan all at once remains unknown.
Nine months later, however, Padilla Johnson issued her complaint to the city against Zapata. At the same time, Padilla Johnson was embroiled in a controversy over her proposal to open a medical cannabis dispensary that would operate within the Davis Street Family Resource Center. The city opposed the plan, but ultimately approved it last fall.