Although 2015 was an off year for politics in the East Bay, it's clear that 2016 is shaping up to be a pivotal one for elected offices throughout the region. It could mark the return of a respected East Bay legislator to Sacramento, and it could feature two expensive Assembly races, along with a growing list of challengers to Oakland City Council President Lynette Gibson McElhaney — and, yes, the return of Jean Quan. The Berkeley mayor's race is expected to be a close battle, plus there will be several contested council races in Berkeley, along with contests in San Leandro and Alameda in which progressives could gain some seats amid growing calls to solve the housing crisis.
Legislature
The race to replace termed-out state Senator Loni Hancock in the East Bay's Ninth State Senate District will dominate the June primary season. The frontrunners are long-time former Democratic assemblymembers Nancy Skinner and Sandré Swanson, both strong progressives with significant local support — Skinner in Berkeley and Swanson in Oakland and Alameda. Hancock's husband, Berkeley Mayor Tom Bates, said that while this contest likely will be tight, he thinks Skinner's got the edge, in part because of the huge advantage she has in fundraising. "She's a great campaigner," said Bates, who is backing Skinner. But Swanson has amassed an impressive number of endorsements, including from Hancock.
A wildcard could be newly registered Democrat Katherine Welch, a state education reformer and former Republican. The daughter of former General Electric Chairman Jack Welch may be able to tap deep pockets, not only from her father's contacts, but also from statewide independent expenditure groups looking to overhaul California's education system. San Pablo Vice Mayor Rich Kinney, a Republican, is also running for the seat. Alameda County Supervisor Wilma Chan exited the race in late September.
In the Seventh State Senate District, covering areas in Contra Costa County and the Tri Valley in Alameda County, state Senator Steve Glazer, who won a bruising special election last May over Assemblymember Susan Bonilla, is not expected to face any serious challenge. Many political observers believed a rematch was in the cards, but Bonilla announced in October that she would not enter what would have been another expensive and difficult election. The race last spring invoked more than $7 million in special interest money.
In the Assembly, a majority of the contests feature incumbent Democrats nearing entrenched status. Assemblymembers Rob Bonta of Oakland, Tony Thurmond of Richmond, and Hayward's Bill Quirk are not expected to face any credible challengers. But the same cannot be said for 16th Assembly District member Catharine Baker, the only Republican in the East Bay's legislative caucus. Last month, outgoing Assembly Speaker Toni Atkins, a Democrat, recruited former Pleasanton councilmember Cheryl Cook-Kallio, also a Democrat, to face Baker in the moderate outer East Bay district. Insiders believe the race could be impacted by the presidential election. If Republicans nominate a reactionary candidate, Democrats could turn out in greater numbers in this toss-up district.
Bonilla is termed out next year in the 14th Assembly District leaving three Democrats to battle for the West Contra Costa County seat. Mae Torlakson, the wife of State Superintendent of Instruction Tom Torlakson, is facing Concord Mayor Tim Grayson and clinical psychologist Harmesh Kumar.
Congressmembers Barbara Lee and Eric Swalwell are not expected to face any serious challengers, but liberal Mike Honda will once again square off in a tough race against moderate Ro Khanna.
Alameda County
Alameda County Supervisor Nate Miley is facing a potentially strong challenge from Bryan Parker, the Port of Oakland commissioner who ran a well-funded campaign in 2014 for Oakland mayor. Parker is expected raise significant financing for his supervisor campaign and will give Miley his first real re-election test since Miley first won a seat on the board in 2000. Supervisors Scott Haggerty and Keith Carson are also up for re-election in June, but challengers are not likely.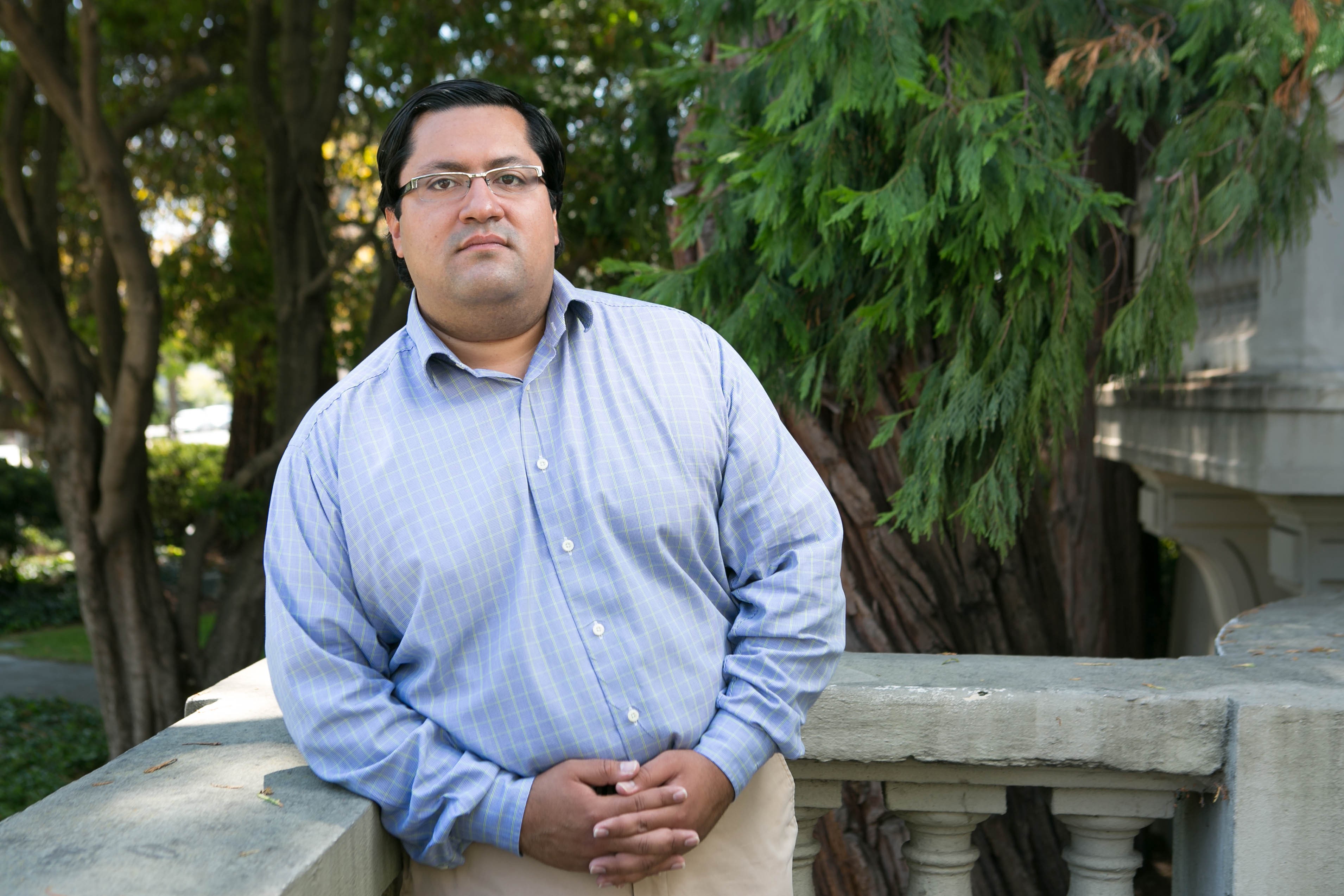 Oakland
In January 2015, city councilmembers elected Gibson McElhaney to be council president after she had served just two years in office. But of the four contested council races in Oakland next fall, Gibson McElhaney is so far the only incumbent attracting potential challengers. Former Councilmember Nancy Nadel has indicated that she may run for the District Three, West Oakland-downtown, seat. Tyron Jordan, a legal analyst at the state attorney general's office, formed a campaign committee in October, and at least one of Gibson McElhaney's opponents in the 2012 campaign could enter next year's race. Some political observers think Gibson McElhaney is vulnerable because of her ethical lapses, as outlined in a series of Express investigative stories late last year and early this year.
Oakland's At-Large race, however, could end up overshadowing the District Three contest — if ex-Mayor Quan decides to challenge incumbent Rebecca Kaplan. Kaplan has recently taken a larger profile in the city, leading the effort to stem gun violence in Oakland. Some believe that she's worried Quan is angling for her seat. In recent months, Quan has shown through her monthly newsletters a keen interest in offering specific solutions to combat the city's affordable housing crisis. The potential blockbuster race could be hard-fought. In 2014's mayoral race, Quan beat out Kaplan for first-place votes, but ranked-choice voting showed Kaplan had greater citywide support.
In Fruitvale's District Five, Councilmember Noel Gallo is not expected to face any serious challengers, even though he recently contemplated retirement. East Oakland Councilmember Larry Reid (District Seven) also raised the possibility of retirement this fall, and if he exits the council, his daughter, Treva Reid, is likely to run for the seat. But Reid's behavior at a recent council committee meeting suggests he still has passion for the job; he gave a rousing campaign-like speech about his district's bright economic future. Councilmember Dan Kalb, District One (North Oakland) appears to be the least likely of the group to face serious competition next year.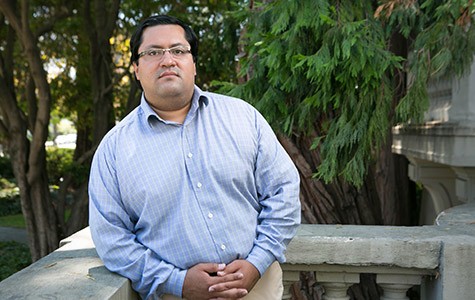 Berkeley
One of 2016's closely watched contests in the East Bay will likely be the race to replace Mayor Bates, who is retiring. Councilmembers Laurie Capitelli and Jesse Arreguín are expected to engage in a tight, contentious battle, with the issues of affordable housing and downtown development expected to dominate the campaign.
Capitelli is an ardent supporter of smart growth — dense housing projects built along major transits lines. He was one of the leading backers of the eighteen-story Harold Way development, which was recently approved by the council and also netted $10.5 million in funds for affordable housing. Arreguín, by contrast, abstained from voting for the Harold Way project, arguing that the developer should have paid even more money for affordable housing. Although Arreguín is not a member of the city's anti-growth contingent, that group likely will support him because he often votes against or abstains from voting for downtown development projects on the grounds that they don't include enough affordable housing. Arreguín is also popular among progressives, in part because of his advocacy for the city's homeless population. Bates, who is backing Capitelli, said he expects Arreguín to run a strong grassroots campaign, while Capitelli will likely have big advantage in fundraising.
Another must-watch contest in Berkeley next year will be the one for Capitelli's District Five (North Berkeley) seat. Capitelli is giving up his spot to run for mayor, and the race is expected to be a two-person contest between Sophie Hahn, an anti-growth activist who lost to Capitelli in 2012 and is a member of the zoning board, and Planning Commission Chair Stephen Murphy, a smart-growth advocate who was appointed to the commission by Capitelli. If Hahn wins, the balance of power on the council would shift toward the anti-growthers.
And the third interesting race in Berkeley will be the contest to replace progressive councilmember Max Anderson, who is also retiring. The District Three (South Berkeley) race is expected to feature planning commissioners Benjamin Bartlett, who was appointed by Anderson and is backed by him, squaring off against Deborah Matthews, a smart-growth advocate appointed by Councilmember Darryl Moore.
District Two's Moore is also up for reelection, but is not expected to face a serious challenge. Councilmember Susan Wengraf is also expected to cruise to reelection, although there is speculation that she might step aside if former state Assembly candidate Elizabeth Echols decides to run for her District Six seat.
Richmond
Three councilmembers are up for reelection — Nat Bates, Jael Myrick, and Vinay Pimplé — in Richmond, which has no council districts. The Richmond Progressive Alliance, which won three council seats in 2014, is expected to run a slate of candidates in the hopes of gaining a clear majority (although Myrick often votes with the progressive bloc).
But Mayor Tom Butt said the real wildcard in Richmond is Chevron. Last year, the oil giant spent more than $3 million backing Chevron-friendly candidates, but those candidates all lost. There's speculation that Chevron might decide to sit out the 2016 campaign, considering the company's losses last year. But Butt is skeptical that the oil giant will resist trying to influence Richmond's elections. "It's just not in their bones," he said.
Alameda
Alameda's recent inability to attract candidates for its municipal elections could continue in 2016. Two seats on the five-member city council are up for grabs. Incumbent Councilmembers Marilyn Ezzy Ashcraft and Tony Daysog are expected to seek re-election. Like Richmond, Alameda uses an at-large election system to choose its city council. Although the names of various people interested in running have periodically surfaced, the most credible is Malia Vella, an attorney employed by the Teamsters who briefly served as Assemblymember Quirk's district director. In a city in which rent control has become a hot-button issue, Vella's potential candidacy and her early support for restrictions on rents could drive the conversation in this race.
San Leandro
Long-time councilmembers Jim Prola and Ursula Reed are termed out. The early outlook in each race features a pair of first-time candidates with experience on the city's boards and commissions. Prola's District Six seat is a potential race between Pete Ballew, a former San Leandro police lieutenant and current member of the personnel relations board, and Janet Palma, a former zoning commissioner. In District Two, Planning Commissioner Ed Hernandez is facing Recreation and Parks Commissioner Bryan Azevedo, who has union ties and has already attracted early support from current councilmembers. No serious challenger has stepped up yet to face incumbent District Four councilmember Benny Lee.