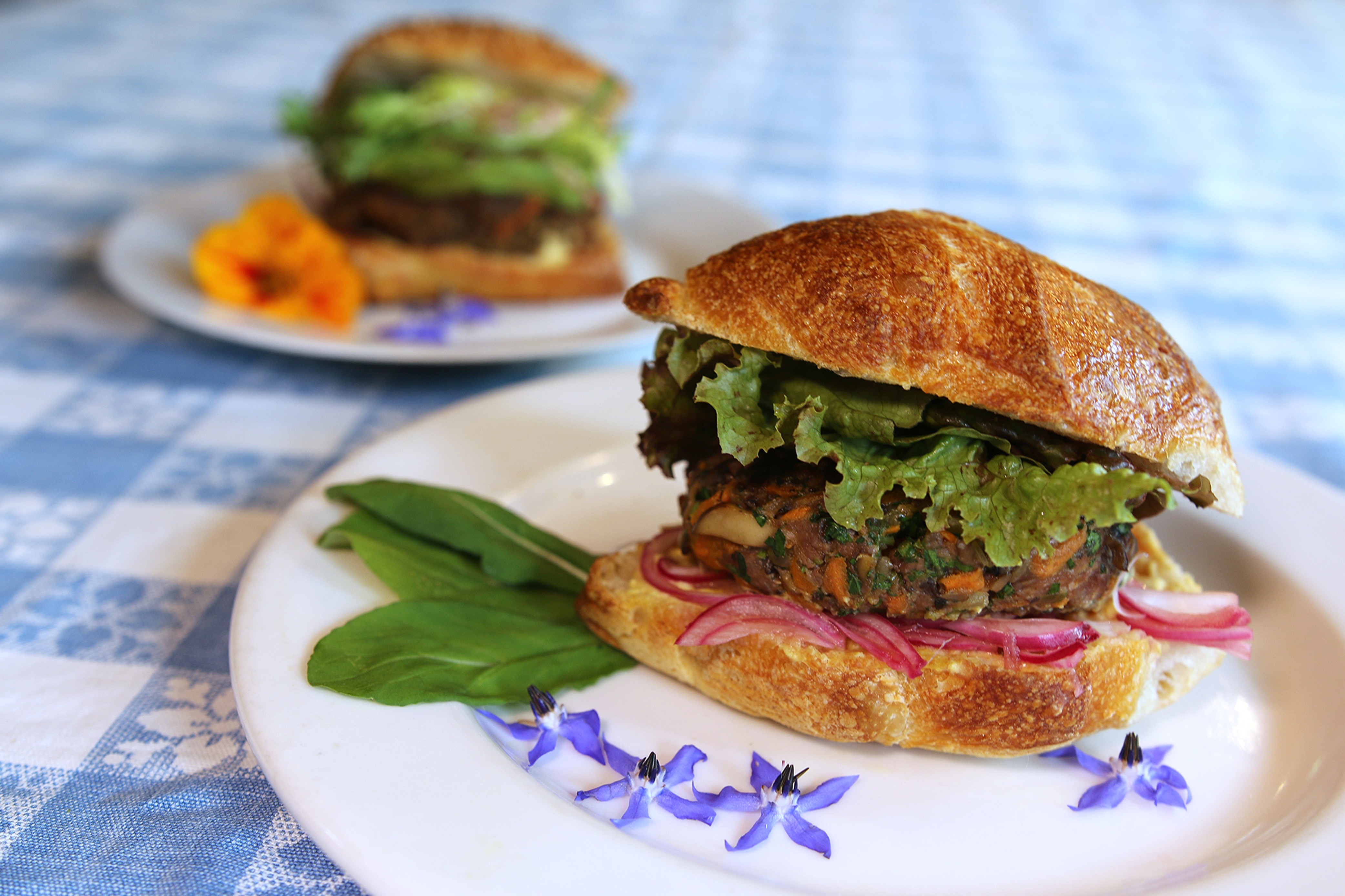 Americans love their burgers. And as we head into grilling season, the folks at CUESA, Friends of the Earth, and Turning Green hope to inspire families to make burgers that are better for the environment.
One way to do that is by reducing the amount of meat in patties by at least 30 percent, and sourcing from grass-fed cows and small ranches. The meat can be substituted with mushrooms, vegetables, or legumes.
On Sunday, July 9, CUESA farmers' market in Oakland's Jack London Square will host a "Better Burger Challenge," from noon-12:45pm, where professional chefs will cook and talk about how to create a different type of burger. The event is free to the public and tastings are available for the first fifty people. The demo takes place at the CUESA Classroom, next to the information booth at Broadway Avenue and Water Street.
The challenge is in part inspired by the James Beard Blended Burger Project, now in its third year, though some say there's not enough attention on the environmental impact. "We're building on that idea to make a blended burger even better by making it healthier, more sustainable, from grass-fed animals, and farms that have higher animal welfare practices," said Kari Hamerschlag, deputy director of the food and technology program at Friends of the Earth.
Oakland Unified School District nutrition services field supervisor Donnie Barclift will cook at the demo and make several types of burgers. Besides the burger challenge, the Summer Jam series at the farmers' market will include a preserves contest and tasting, a summer cobbler tasting and contest, music, kids' activities and more throughout the day.
The Better Burger Challenge will feature meat from Casa Rosa Farms in Capay Valley, which has a stand at the farmers' market, and bread from Starter Bakery in Emeryville.
Sunday, July 9, at he Jack London Square farmer's market, noon, free.