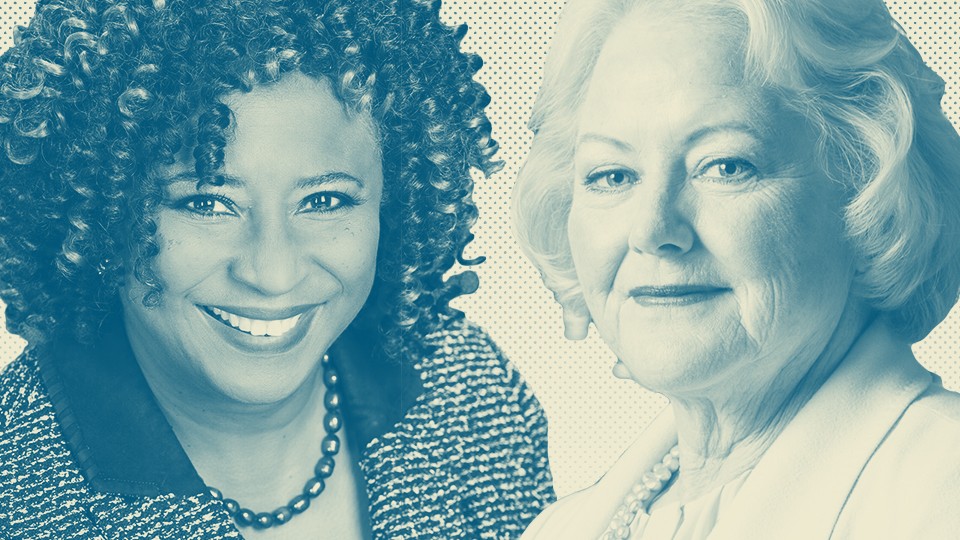 Incumbent district attorneys in Alameda County rarely face a challenge on Election Day. And for a time, it appeared that Alameda County DA Nancy O'Malley would not face one this year. But then civil rights attorney Pamela Price launched an aggressive run for the office, and the resulting campaign has captured the imagination of East Bay progressives. Price is also gaining momentum as she capitalizes on the growing public unease concerning the traditionally tight relationship between prosecutors and police.
Price has pounced on the recent news — first revealed by this reporter on EastBayExpress.com — that O'Malley's campaign took a $10,000 contribution from the Fremont police union last fall at a time when O'Malley was investigating the head of that union for killing an unarmed pregnant teen. O'Malley's office later declined to charge the union chief. Price is also being buoyed by the fact that billionaire George Soros has decided to spend big bucks supporting her candidacy (which was also first reported on EastBayExpress.com). Soros' group, the California Justice & Public Safety PAC, has so far poured $135,000 on Price's behalf, in addition to funding campaigns to unseat district attorneys in Sacramento and San Diego counties. Soros seeded the PAC with $275,000 of his own money.
The developments have further heated up a campaign that was already running hot for months.
Contentious political campaigns often foster enmity between candidates, and the testy relationship between O'Malley and Price is palpable. At a recent event in Oakland, the two candidates struggled to avoid each other while awaiting the start of their debate despite the fact they were seated just two feet apart. In an awkward moment, O'Malley nudged over to a tiny corner of the small table to scribble notes, while Price stared blankly at the ceiling.
The mudslinging appeared to reach a high point earlier this month with a direct-mail piece sent by Price's campaign, calling O'Malley corrupt. Following a forum hosted by the Alameda County Bar Association last week, O'Malley bristled about the mailer. "Well, I'm not corrupt," said O'Malley. "People can look at my record. They can look at who supports me. They can look at people who know my work. I've spent my whole life empowering women, and I'm not going to get into this fight over soundbites. There's no benefit to this, and [it] makes people uncomfortable, and they don't like it." But Price, who often refers to herself as "drum major for justice," has been persistent in questioning O'Malley's record in blunt terms. "I will hold bad cops accountable for bad acts. I will not turn a blind eye to police brutality," said Price at a recent event. "I will aggressively act to eradicate the racial disparities that have been decimating communities of color. As a Black woman, I am shamed by the record of racial injustice in this county."
Price told attorneys at the bar event that O'Malley's values are out of step with Alameda County voters. "People across this country are waking up and taking inventory of their district attorney," she said. "We are perceived as one of the most progressive counties in this country, so what we do here matters. Ignoring police misconduct does not make us safer. Alameda County deserves an ethical, uncompromised district attorney."
Price's verbal attacks often elicit an angry expression from O'Malley and an occasional eyeroll. But in public, O'Malley rarely fights back. In interviews, however, she is more willing to respond critically, charging that much of what Price says is either a distortion of the truth or entirely false. A well-used Price talking point asserts that O'Malley's office was sanctioned during a particular case. O'Malley said the claim is false, and, in fact, the defense attorney, not the prosecutor, in the case was cited for incompetence. "Every time I call her on the stuff that is wrong, the next time we meet, she changes it," O'Malley said last month in an interview. "I'm sorry if I get so defensive, but I get fired up. It's not true!"
When told of O'Malley's response, Price said, "If I had her record, I'd be defensive, too."
First elected to the office of district attorney in 2010, O'Malley believes her experience is the defining difference between her and Price. "She's never been in a criminal court," she noted of Price.
But O'Malley also has never been in a tough election battle before. "We have a lot to be proud of, and if I can stay above this fighting — but clearly, I have to be more of a street fighter to engage with her, and that's what I'm going to do, and she better be careful because I know a lot about her."
For her part, Price is also no stranger to controversy. The Express reported earlier this year that one of Price's former high-profile clients, Jasmine Abuslin, accused Price of exploiting her out of greed. Abuslin, who used to also go by the name Celeste Guap, was the young woman at the center of the Oakland police sex exploitation scandal. She said Price and her co-counsel got her family to sign over intellectual property rights to Abuslin's story. She eventually fired Price from the case.
Price, meanwhile, has hammered away at the big campaign contribution to O'Malley from the Fremont police union. "They gave her money; she's not charging the officers," said Price. "That's why you don't want to receive tens of thousands of dollars from the police officers' association, because the goal in the district attorney's office should be to maintain independence."
At public events, O'Malley has sidestepped questions over the propriety of the contribution — and other large ones she has received from police unions — saying they don't influence her decisions at the DA's office. O'Malley now says her campaign has donated the $10,000 Fremont police union contribution to a battered women's shelter.
O'Malley believes Soros is unaware of the issues facing Alameda County. "All three are women," she said of herself and the two other district attorneys whom the Soros PAC is targeting. "And it's surprising because even the cannabis people have come to me saying, 'Why is he doing that? You're the cannabis person. Human trafficking. Why is he doing that?' I don't know why. I'm guessing he doesn't even know the issues. I'm pretty sure George Soros has never been to Alameda County and doesn't know what we're doing here."
Cannabis advocates have praised O'Malley for her decision to order her prosecutors to reduce marijuana convictions on people's records or expunge then completely.
But Price's attacks on O'Malley have won her an almost Bernie Sanders-type of renown among progressives in Oakland and surrounding cities.
Still, her chances of achieving what could be one of the biggest upsets in Alameda County election history appear to be still slim, according to East Bay political observers. Price may fare well in liberal Oakland and Berkeley, but she'll face an uphill battle in more moderate and conservative parts of the county, from San Leandro to Fremont to Livermore.
Countywide campaigns are also notoriously expensive to run, and O'Malley's campaign continues to hold an enormous fundraising advantage. Through the most recent campaign finance reporting period in late April, O'Malley listed $612,000 in cash reserves, as opposed to Price's $130,000.
The late entrance of Soros' PAC may blunt O'Malley's sizable advantage, but Price's own mailers labeling her as a "progressive civil rights lawyer" likely will not sell well in the Tri-Valley and Southern Alameda County — suburban bedroom communities that tend to be more supportive of law enforcement.