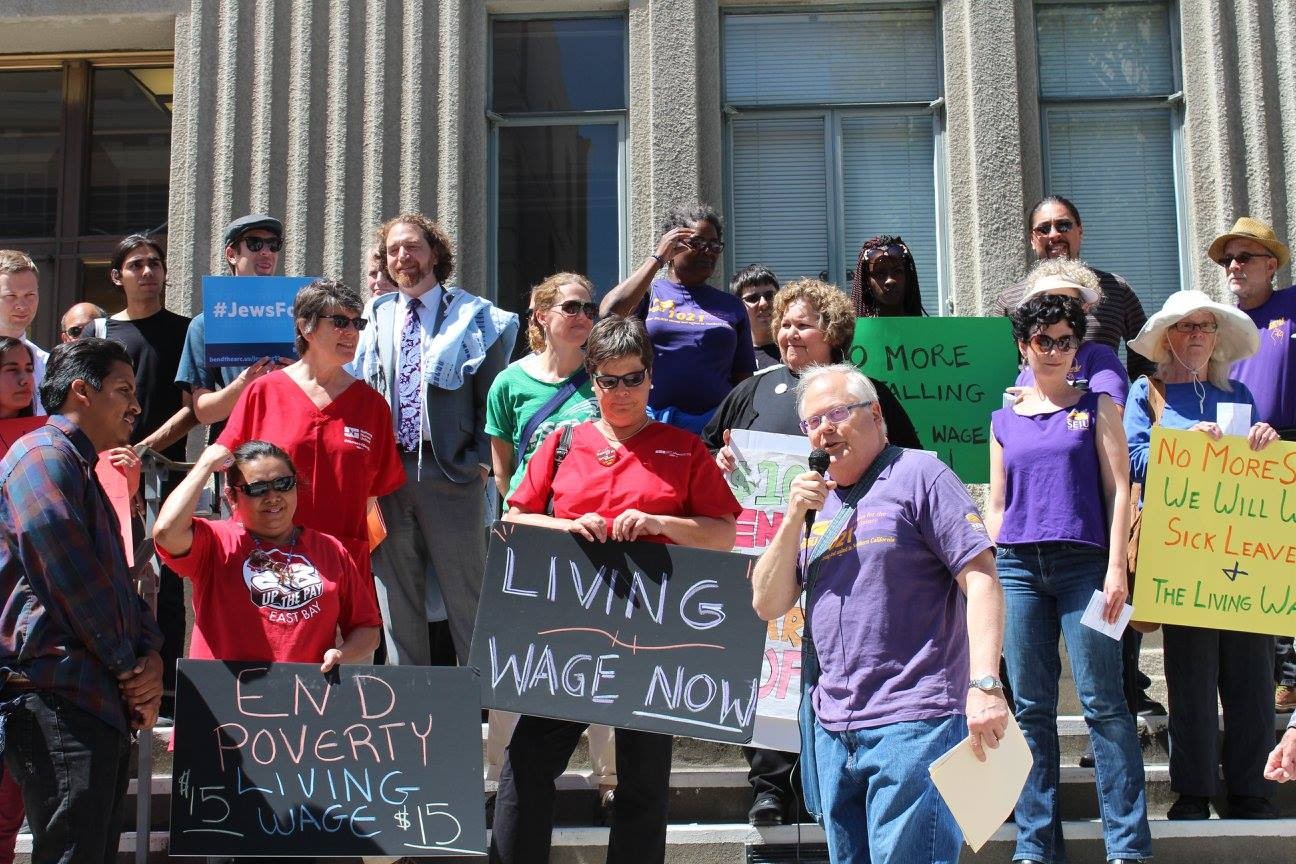 It appears that, on November 8, Berkeley voters will get to decide whether or not to adopt the highest minimum wage in the country.
A coalition of labor unions, elected officials, students, faith groups, and other activists announced today that they have collected more than 160 percent of the signatures necessary to qualify a $15 minimum wage for Berkeley's November ballot. At a press conference this afternoon, the coalition, called Berkeley for Working Families, delivered petitions with approximately 4,500 signatures to City Hall.
The ballot measure would increase Berkeley's minimum wage to $15 per hour by October 2017. Thereafter, the minimum wage would increase by inflation plus 3 percent each year until it is equal to Berkeley's official living wage, which is currently $16.37. (The
Berkeley living wage
is adjusted upward each year to account for inflation.)
Coalition members said they chose to gather signatures to place the minimum wage measure on the ballot following a string of city council decisions not to advance a similar minimum wage increase last year.
Berkeley's 
current minimum wage
is $11 per hour and is set to increase to $12.53 on October 1.
Workers and unions have called the current Berkeley minimum wage inadequate given the region's high cost of living.
Berkeley city councilmembers Max Anderson, Jesse Arreguin, and Kriss Worthington have endorsed the coalition's initiative.
Correction: the original version of this article stated that the City of Berkeley has no subsequent increase planned for its current minimum wage of $11 an hour. On November 10 last year the council voted to approve "in concept" an increase of Berkeley's minimum wage to $15 by the year 2020. However, the council has not taken action yet to make this proposal the law.