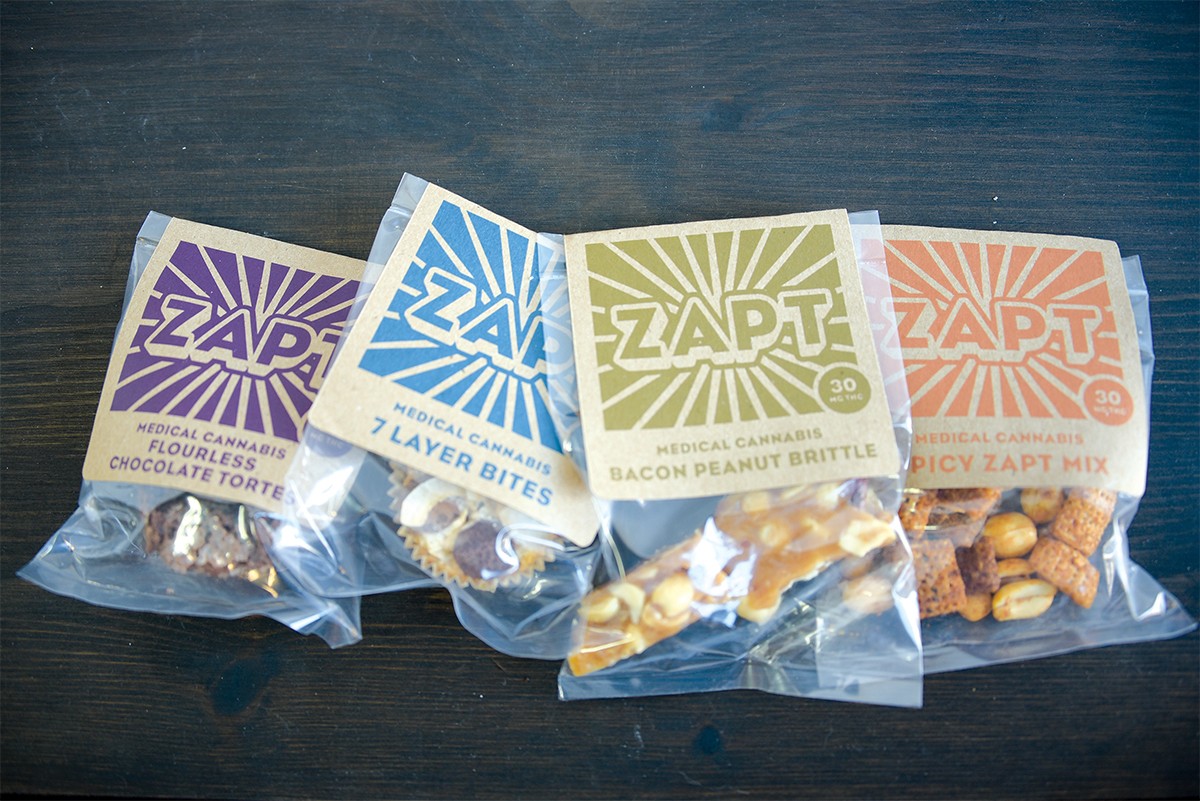 Zapt Foods' diverse spread of pot-infused edibles has been gaining notoriety in all corners of the Bay Area.
The most popular item, the Bacon Peanut Brittle, is absolutely insane. Like all Zapt edibles, the brittle comes in a box and contains 120 milligrams of THC divided into four 30-milligram servings. The combination of peanuts, bacon, and sweetness is fantastic. It's easy to see why it won "best candy" and "connoisseur's choice" at HempCon this year.
The gluten-free Flourless Chocolate Tortes were above average in taste, with a nice fudge-like consistency. At 30 milligrams each, they're not the most potent brownies around, but they're a good option for those looking for an introductory dose to cannabis edibles.
Zapt's trail mix, the Spicy Zapt Mix, is flavored with Sriracha and cayenne. But as far as trail mixes go, it didn't speak to me. (The science of mixing Sriracha and pot isn't there yet.) Also, for those who are allergic, there are anchovies in it.
While Zapt's line is solid, the brittle is the crown jewel.
Zapt Foods' products cost $13 each and are available at Berkeley Patients Group, CBCB, Blüm, Phytologie, and various locations in San Francisco. www.zaptfoods.com