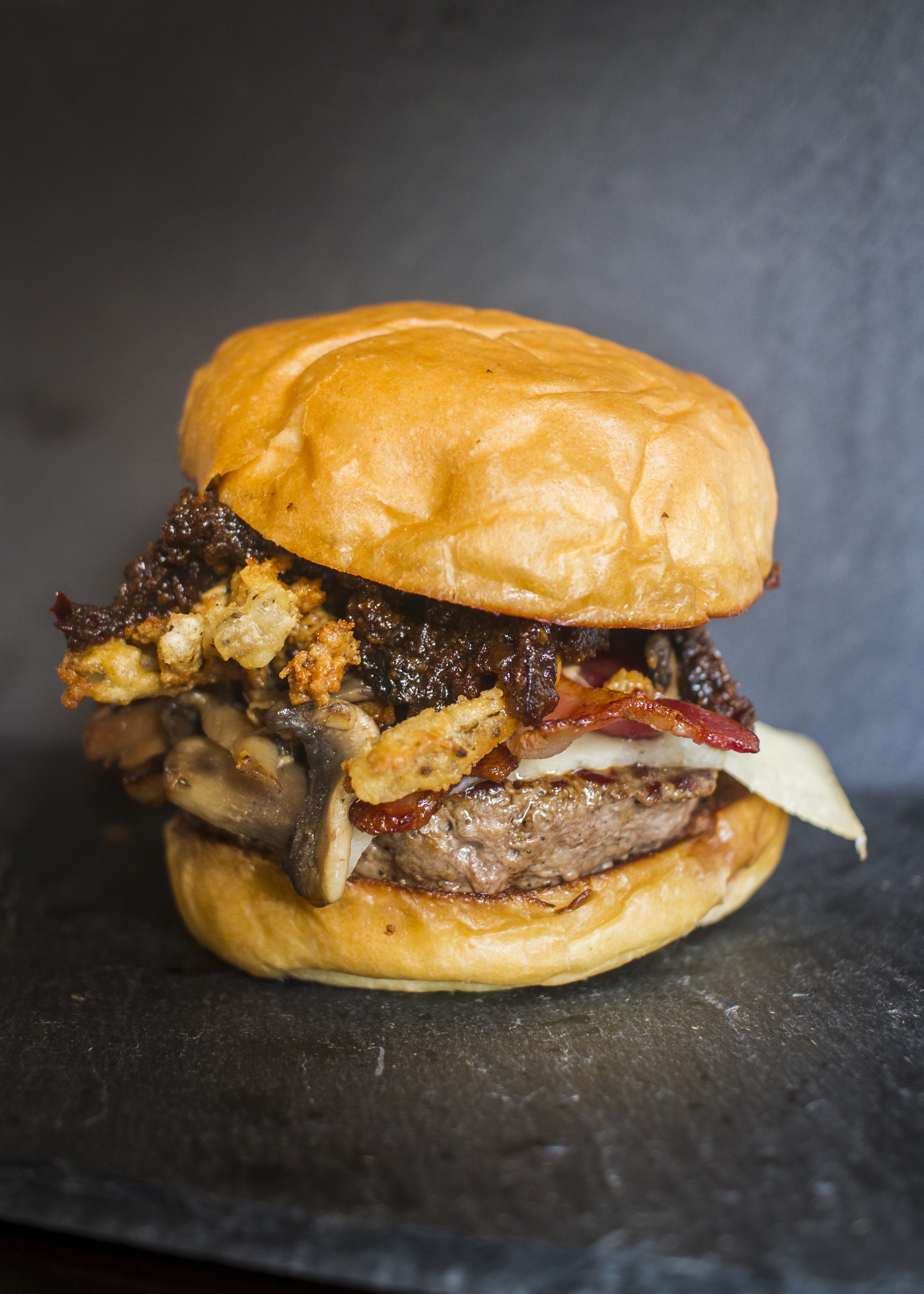 Downtown Oakland has a new, diner-inspired breakfast and lunch spot where nothing on the menu tops $8.


Owner and Berkeley resident Justin Chang grew up in his parents' restaurants in Hayward, Newark, and Pleasanton. Last year, they decided to finally retire, but it didn't take long for Chang's dad to grow bored and convince Chang to open a place of his own. Earlier this month, Chang opened the doors to Delegates (578 14th St.) in the original Bhugay's Katsu Curry location. Now, father and son run Delegates together.


Chang's parents always operated diner-style, breakfast and lunch restaurants, so he decided to do the same. "That's what I love, too," he said. "I wanted to incorporate that menu and that kind of feel into this area."


Aesthetically, though, Delegates bears no resemblance to a traditional diner. Instead, it's about the food, vibe, and hospitality. "Strong coffee and good bacon, and having that familiarity," Chang said. "You come in, we know what you want, we know your name — we want that kind of relationship."


Chang painted and remodeled the space, adding a fridge area for grab-and-go salads for the office lunch crowd. (He also launched an online ordering system with local workers in mind.) There are 26 seats for those who prefer to dine-in.


The menu is short and simple. Breakfast features eggs, bacon, chicken fried steak, egg-cheese sandwiches, and avocado toast. For lunch, there are a few burgers and turkey sandwiches. Chang said he plans to expand the offerings within the next few weeks, focusing on additional meat and vegetarian options within the same general framework. He also wants Delegates to be a "community-conscious business" and is toying around with the idea of throwing fundraising art shows in the space.