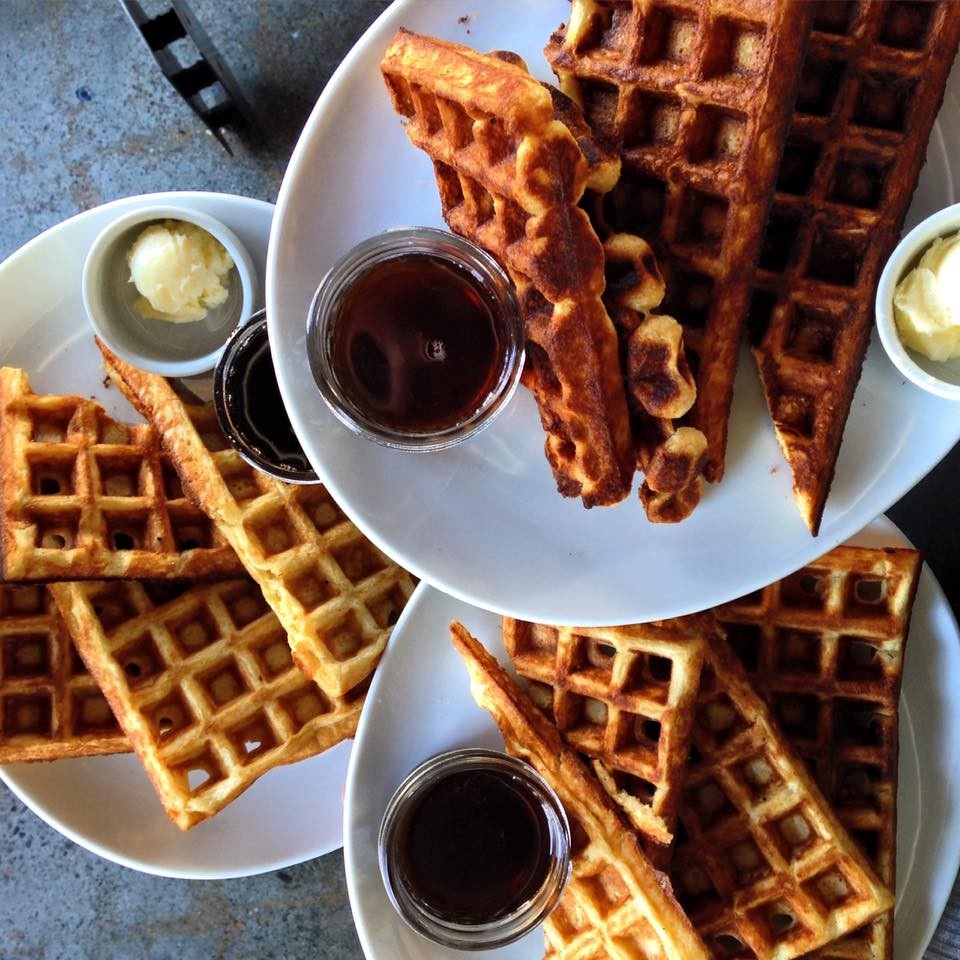 Good morning, and happy new year!
Perhaps you've just awakened, groggy-eyed, in need of sustenance and some kind of hangover cure. If so, here are a  few East Bay spots open for brunch on New Year's Eve:
[jump] 1.
Hog's Apothecary
(375 40th St., Oakland) is open from 10 a.m. to 2:30 p.m., and even takes
brunch reservations
.
2. Over in Swan's Market, Cosecha (907 Washington St., Oakland) is dishing out 
menudo, pozole, micheladas, and churros
from 11 a.m. to 3 p.m.
3. In a similar theme, Camino (3917 Grand Ave., Oakland)
will be open
 11 a.m.–3 p.m. with counter service only, serving 
pozole
($20–$22),
chicharrones
($6), and donuts ($5).
4.
Grand Lake Kitchen
(576 Grand Ave., Oakland) will serve its regular
weekend brunch menu
9 a.m.–3 p.m.
Edited to add: 5. 
Grease Box
(942 Stanford Ave.), serving (gluten-free) brunch 9 a.m.–5 p.m.
That's all I've got, but feel free to add more in the comments if you know of any!