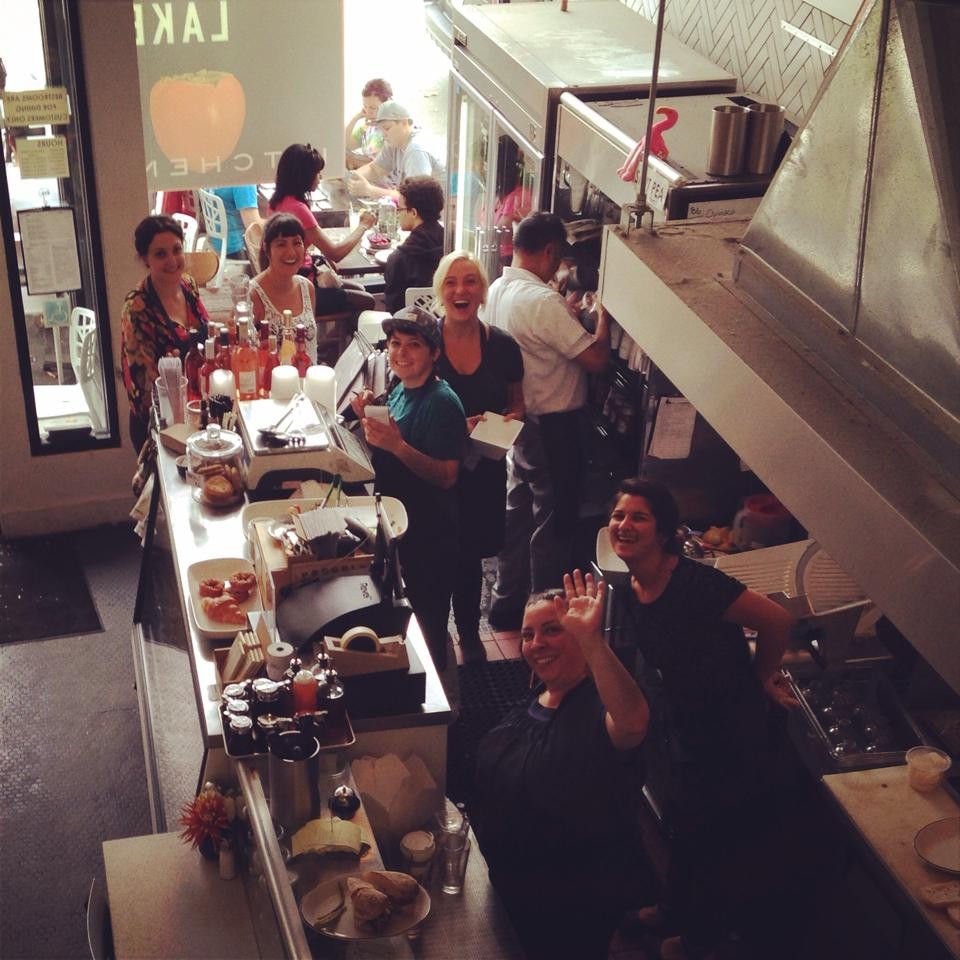 So many column inches are devoted each year to the bacchanalian excesses of New Year's Eve, I won't waste your time with yet another roundup. (That said, by all means check out the Express'
NYE roundup
.)
But what about when you wake up on New Year's Day, groggy-eyed and famished, your empty fridge staring you in the face like another year's worth of regret? When it comes to finding a restaurant that's open on New Year's Day, it's slim pickings to say the least, but here are a handful of East Bay options.
[jump]
If we were to limit our search to restaurants I'd be happy to eat at even under normal circumstances, Oakland's
Grand Lake Kitchen
(576 Grand Ave.) would probably top the list. The lakeside restaurant-deli will be open on New Year's Day from 9 a.m. to 9:30 p.m. as it is every Thursday, but to provide a sense of occasion, the restaurant's
weekend brunch menu
— pastrami Benedicts and all — will be available until 3 p.m.
Over on the other side of Lake Merritt,
Lake Chalet
(1520 Lakeside Dr.) — home to what are perhaps the nicest views of the lake in town — will open at 10 a.m. for an über-fancy New Year's Day brunch. (Think butter-poached Dungeness crab for $23 a plate.)
The Terrace Room
(1800 Madison St.) is promoting its
"New Year's Day Recovery Brunch,"
which starts at 10 a.m. and touts, among other allures, bottomless mimosas and bottomless Bloody Marys. This is another "view restaurant," with windows overlooking the lake, but brunch was the most enjoyable meal I ate there when I
reviewed
the place in 2012. And the Temescal wine bar
Marc 49
(4915 Telegraph Ave.) will serve an
all-you-can-eat brunch buffet
from 10:30 a.m. to 2:30 p.m. — $18 for adults, $10 for kids.
If your stomach is strong enough to endure a boat ride,
Hornblower Cruises
is doing a $72
champagne brunch cruise
that will set sail from Berkeley Marina at noon on New Year's Day.
Finally, there's Oakland Chinatown, which, like the bulk of the East Bay's authentic Asian eateries, pays no mind to the Western holiday calendar. For something quick and simple, head straight to
Tian Jin Dumplings
(989 Franklin St., Ste. B) for pork buns or a few dozen dumplings. Of course, it's traditional to eat dumplings for Chinese New Year, which is still a couple of months away — but why not get off to an early start?