It's finally Friday! Watch this video of a
bunny eating raspberries
and then read our list of the five best events happening in the East Bay this weekend:
Oakland-esque
Over four decades, Oakland Ballet Company built its reputation on reviving famed works from the canon, including modernist masterpieces created by the Ballets Russes. Over the past few years, the company has refocused on the Bay Area's choreographic talent pool, and this weekend at 
Malonga Casquelourd Center for the Arts
 the spotlight is on Oakland itself. Described as a "portrait in dance" of the city,
Oakland-esque
comprises four new works by Sonya Delwaide, Molissa Fenley, Robert Moses, and artistic director Graham Lustig. Joining the company will be guest performers from AXIS Dance Company as well as Rayshawn "Looney" Thompson and Garion "Noh Justice" Morgan from turf-dance sensations Turf Feinz, and costumes and décor by local painter Sam Renaissance. With music ranging from grassroots hip-hop and funk to a commissioned score by Kronos Quartet alumna Joan Jeanrenaud, it promises to be an eclectic, artistically vibrant show. How Oakland-esque. Friday and Saturday, May 16-17. Fri. 8 p.m., Sat. 2 & 8 p.m.; $20-$35. 
OaklandBallet.org
 —
Claudia Bauer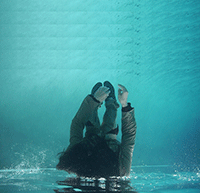 Hillside Festival
With its eighty acres of forest, grassland, and creeks, there's a lot to love about El Cerrito's Hillside Nature Area, and this Saturday the park will get a dedicated celebration in the form of the first Hillside Festival. Meet near 
El Cerrito's Recycling Center
 and participate in guided hikes led by the El Cerrito Trail Trekkers, a nature walk along the King Court Trailhead, and a workshop on how to garden with native plants, or try the pop-up bike park, constructed by the El Cerrito High School Mountain Bike Team. Berkeley historian Richard Schwartz will be on hand to discuss early California Native American life, and El Cerrito Historical Society president Rich Bartke will talk about the history of El Cerrito's parks. Organizers also hope to raise awareness and funds for the Madera Open Space Campaign, which aims to help the city purchase an eight-acre piece of land in order to connect the northern and southern portions of the Hillside Nature Area. Saturday, May 17. 10 a.m.-3 p.m. Donations accepted. 
ECTrailTrekkers.wordpress.com
 —
Zaineb Mohammed
[jump]


Destiny Arts Center Benefit Gala
In the late 1980s, as an epidemic of drugs and violence swept through Oakland, martial artists Kate Hobbs and Anthony Daniels decided to start an afterschool program that would teach young people how to use martial arts philosophy to navigate conflicts in their neighborhoods. Twenty-five years later, the project that began in the basement of Longfellow Elementary School (now the site of the Oakland Military Institute) has grown into a thriving nonprofit performing arts organization, Destiny Arts Center, which celebrates its 25th anniversary with a benefit on Saturday, May 17 in its new 
North Oakland building
 (entrance at 967 Stanford Ave.). During the gala, filmmaker and educator Dr. Shakti Butler and activist Lateefah Simon will speak about the center's impact on the community, and the youth performance company and martial arts students will demonstrate some of their work. Following the dinner, guests can dance to tunes spun by DJ Sake 1 and watch performances by all-female collective Mix'd Ingrdnts and street dance theater company the Embodiment Project, some of whose members are also instructors at Destiny Arts Center. Saturday, May 17. 5:30-6:30 p.m., $500 (VIP reception); 6:30-9 p.m., $150 (gala); 9 p.m.-midnight, $25-$50 (Destiny Soul After Party). 
DestinyArts.org
 —
Z.M.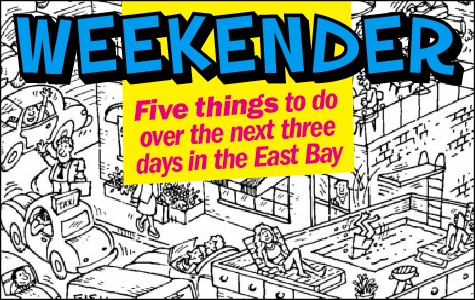 NOMAD: The Blue Road
Are the water wars inevitable? In hopes of staving off that bleak prospect, choreographer Marielle Amrhein of Dance Monks has joined the international movement to "daylight" urban creeks (i.e., to bring them above ground) and revive the natural sources of water beneath our feet. To that end, she's hosting a guided walk and site-specific performance at 
Strawberry Creek
 this weekend. NOMAD: The Blue Road will begin at the western end of the UC Berkeley campus (Center and Oxford sts., Berkeley) and meander to Strawberry Creek Park, with pauses for dance and music along the way. A notable roster of Bay Area artists will share the journey, including dancers Dohee Lee, José Navarrete, and Debby Kajiyama, violinists Jennifer Curtis and Pauchi Sasaki, and environmental artist Lauren Elder, whose recent work has been dedicated to exploring water, ecology, and climate change. Saturday and Sunday, May 17-18. 11 a.m., free. 
DanceMonks.com
 —
C.B.
Not Your Mother's Garden Party
A fundraiser for at-risk families, the Alameda Point Collaborative's fourth annual Not Your Mother's Garden Party will feature food, drinks, and live music at 
Ploughshares Nursery
 on Sunday. Mixologists from St. George Spirits will create custom cocktails, folks from Pacific Fine Food will serve treats made with sustainably grown produce from APC's Farm2Market program, and Oakland-based trio the Hot Toddies will sing tunes from their album Smell the Mitten. Sunday, May 18. 3-6 p.m., $30. 
APCollaborative.org
 —
Anneli Rufus

Plus… Get your cheapskate on: This is how much we love you guys: Here are our searchable listings of 
every single free event
 happening in the East Bay this weekend.
Feed Us: Got any East Bay news, events, video, or miscellany we should know about? Holler at us at
[email protected]