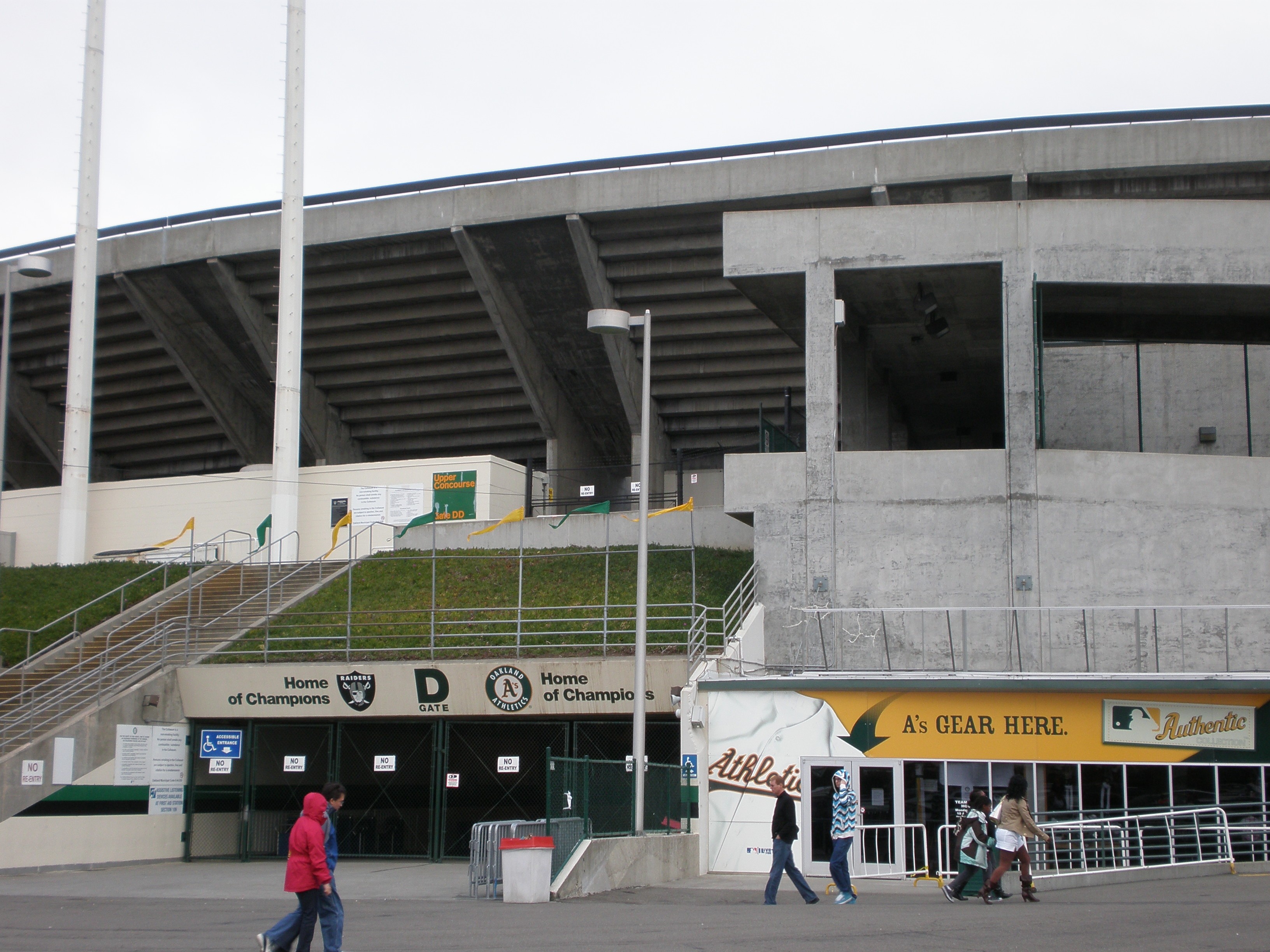 Stories you shouldn't miss for March 28, 2018:
1. In addition to the Oakland A's,
other developers have expressed interest in purchasing the Oakland Coliseum site
in order to build a commercial project there, the
San Francisco Chronicle
$ reports. The interest by other developers is why the Oakland A's owners proposed over the weekend to buy the site for $135 million from the city of Oakland and Alameda County. The team is worried that it'll be left without an option for a new ballpark location if the city and county decide to sell the Coliseum site to another party. "We need to control our destiny in Oakland," said A's President Dave Kaval.
2. State Sen. Nancy Skinner, D-Berkeley, has introduced legislation designed
to build more affordable housing for low-income college students in California
, reports Alyssa Bernardino of the
Daily Cal
. Skinner's bill, SB 1227, would allow developers to build taller, denser housing projects if they include more affordable units for low-income students. The housing projects also could forgo parking in order to save on costs.
3. California Attorney General Xavier Becerra
has joined the investigation of a fatal shooting by Sacramento police
that has roiled the state capital, reports Melody Gutierrez of the
San Francisco Chronicle
. Black Live Matters demonstrators have been protesting in Sacramento since two cops last week shot and killed Stephon Clark, 22, who was unarmed and in the backyard grandmother's house at the time. The state attorney general has been reluctant in the past to help investigate killings by police.
4. Uber
has suspended indefinitely its testing of automated cars in California
following the deadly crash of one of its driverless vehicles in Arizona earlier this month, reports Carolyn Said of the
San Francisco Chronicle
$.
The New York Times
reported that Uber's testing of automated vehicles has not gone well and that the company is far behind its competitor — Waymo, a self-driving unit of Google.
5. And the ACLU has asked Greyhound t
o stop allowing Border Patrol agents to board its buses
and demand proof of citizenship status from its customers, the
San Francisco Chronicle
$ reports.
$ = news stories that may require payment to read.