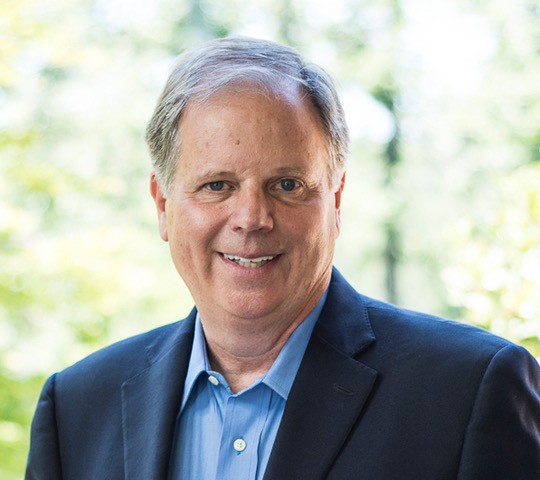 Stories you shouldn't miss for Dec. 13, 2017:
1. In a historic victory, Doug Jones, a pro-choice Democrat,
won election to the U.S. Senate from Alabama, one of the most conservative states in the nation
, defeating Republican Roy Moore, who had been backed strongly by President Trump. Jones beat Moore by 1.5 percent, or about 20,000 votes, and was propelled to victory by Black voters who supported him by overwhelming margins. A former prosecutor, Jones previously won convictions against white racists who murdered young Black girls in the Birmingham church bombing. Moore, by contrast, was accused of sexually molesting teenage girls.
2. The GOP-controlled Congress, meanwhile,
is rushing to approve a big tax cut for corporations and the wealthy before Jones can be sworn into office
,
The New York Times
$ reports. Republican leaders say they reached a deal on the tax legislation, which also raises taxes on millions of middle-class and low-income Americans, and are preparing to vote on the legislation next week. Jones likely will not join the Senate until January.
3. The Alameda City Council is slated to consider on Tuesday
a proposed 589-unit housing project to be built along the estuary
, reports Peter Hegarty of the
East Bay Times
$. Developer Tim Lewis Communities plans to include 79 units of affordable housing in the Encinal Terminals project and spend millions on infrastructure.
4. Alameda County
has one of the largest homeless populations per capita in the nation
, reports Mark Henry Salupen of the
Daily Cal
, citing a new assessment by the U.S. Department of Housing and Urban Development. The county has an estimated homeless population of 5,629 people. Berkeley's homeless population reached 972 people, 17 percent higher than the 2015 estimate of 834.
5. And Oakland Airport
is nearing completion of its $45 million renovation and expansion project
, which includes an international arrivals building, reports Annie Sciacca of the
East Bay Times
$. The 13,000-square-foot expansion will enable the airport to better serve its expanding international service.
$ = news stories that may require payment to read.