Stories you shouldn't miss: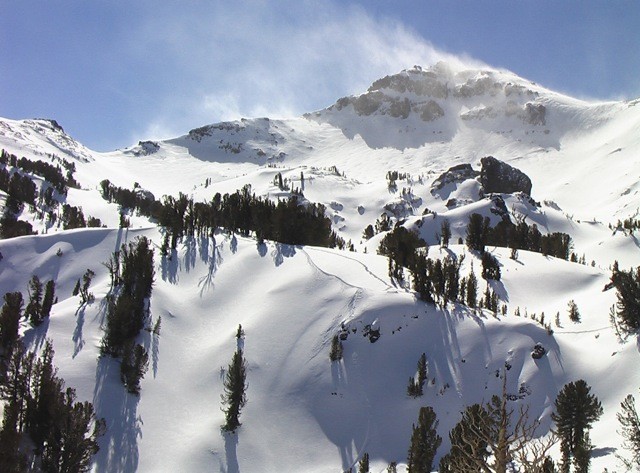 1. The snowpack in the Sierra Nevada right now
has the highest water content in four years, and is at 115 percent of the historical average
, the
Chron
reports, citing new data from the California Department of Water Resources. However, California still has a long way to go before it emerges from the drought. State officials say the snowpack will need to be at least 150 percent of normal by April 1 before they even consider declaring the drought to be over.
2. Governor Jerry Brown's controversial plan to build two giant water tunnels underneath the fragile Sacramento-San Joaquin River Delta
got a cold reception in the South Bay yesterday
, with officials there expressing serious doubts about the proposal, the
Mercury News
$ reports. Five of the seven members of the Santa Clara Valley Water District, an agency that had expressed support for the tunnels plan, voiced skepticism about it during a forum with three members of Brown's administration. The South Bay officials are concerned that the tunnels will destroy the delta and that the plan is designed solely to benefit Big Agribusiness in the San Joaquin Valley.
[jump] 3. State air pollution regulators sued Southern California Edison and accused the utility of negligence because of the
massive methane gas leak near Porter Ranch that has forced thousands of people to vacate their homes
, the
LA Times
$ reports. The South Coast Air Quality Management District is seeking to fine the utility $250,000 a day for the leak, which began in October and has been spewing huge amounts of greenhouse gases — the daily equivalent of more than 4 million cars.
4. State regulators have issued tighter regulations because of the Porter Ranch gas leak, but environmentalists say the new rules don't go far enough because
they do not require automatic shut off valves
, the
SacBee
$ reports. California has more than three hundred underground gas storage tanks like the one near Porter Ranch.
5. And the
Oakland Tribune
obtained disturbing video footage of a
51-year-old man crying, "They're killing me!" and "I can't breathe" in the moments just before he died while being physically restrained by Oakland cops
. The last moments of Hernan Jaramillo's life were captured on police body camera video in 2013.