Stories you shouldn't miss: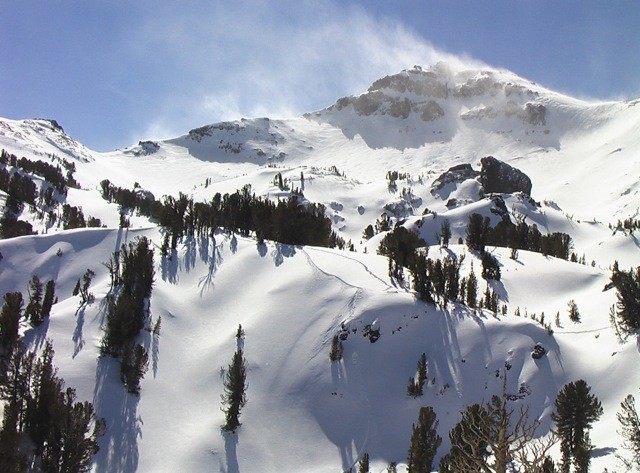 1. The Sierra snowpack
measured at slightly above normal — 114 percent — for this time of year
, the
SacBee
$ reports. At Echo Summit, off state Highway 50, the snowpack measured higher — 130 percent. At this time last year, the snowpack in the same spot measured at just 12 percent. But the overall snowpack is not deep enough to bring the state out of the four-year-long drought. Although some of California's largest reservoirs have started to fill up — including Folsom Lake — others, like Shasta and Oroville, remain relatively empty.
2. State regulators
decided to extend California's mandated water cutbacks for nine more months out of fears that the drought is far from over
, the
Mercury News
$ reports. The state, however, did ease some of the cuts in areas with hotter weather and those that have developed new water supplies from desalination. Customers of East Bay MUD, which includes Oakland, Berkeley, Alameda, and Richmond, will see no change in their water-cut mandates. State data shows that urban dwellers throughout the state failed once again in December to meet the statewide 23-percent cutback mandate,
saving only 18.3 percent compared to the previous year
.
[jump] 3. State and federal officials
are moving forward with a plan to remove four hydroelectric dams on the Klamath River
in order to restore salmon runs, the
SacBee
$ reports. The move comes after the Republican-controlled Congress, which opposes dam removal, refused to greenlight a pact hammered out by the states of Oregon and California with the dam operators, along with environmental and indigenous groups.
4. A bipartisan group of former members of the California Coastal Commission
opposes the planned firing of the agency's executive director
, the
LA Times
$ reports. A group of state
lawmakers also opposes the ousting of Charles Leste
r, the
SacBee
$ reports. Pro-development forces aligned with Governor Jerry Brown want to get rid of Lester because of his staunch advocacy for protecting the state's coastline.
5. And the Los Angeles County District Attorney's Office
has filed criminal charges against Southern California Gas over the massive methane gasline leak near Porter Ranch
, the
LA Times
$ reports. State Attorney General Kamala Harris also has filed suit against the gas company over the leak, which is spewing extraordinary amounts of greenhouse gases.