Stories you shouldn't miss:
1. Federal prosecutors in the criminal case against PG&E plan to call a former employee of the utility to testify that PG&E management
ordered her to destroy pipeline records
, the
Chron
reports. The ex-employee, Leslie Banach McNiece, also says that she found discarded records in a dumpster outside PG&E's gas operations center. Prosecutors are seeking up to $500 million in fines against PG&E in the criminal case, which stems from the 2010 deadly pipeline blast in San Bruno and the utility's woefully bad recordkeeping.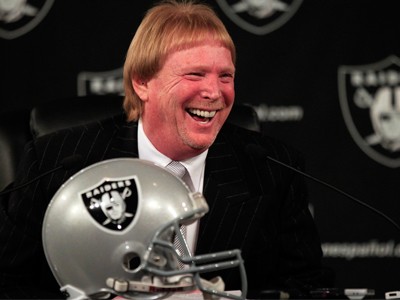 2. The NFL
rejected the Oakland Raiders' request to move to Los Angeles
, and said the team will receive an additional $100 million from the league to build a new stadium in Oakland, the Bay Area News Group$ reports. The league previously said that Raiders' owner Mark Davis will also receive a $200 million loan from the NFL for the stadium. NFL owners voted 30-2 yesterday to allow the St. Louis Rams to move to Los Angeles. The San Diego Chargers have one year to decide whether to join the Rams, and will receive $100 million if they choose to remain in San Diego.
3. A coalition of business and environmental groups is proposing
a first-ever, Bay Area-wide tax measure to protect the region against sea level rise
due to climate change, the
Mercury News
$ reports. The $13-a-year parcel tax, which is slated for the June election, would raise $500 million over 20 years to pay for levees and wetlands restoration.
[jump] 4. Although the Powerball prize has reached $1.5 billion for tonight's drawing, California public schools
won't be getting much money from it
, the
LA Times
$ reports. Lottery proceeds provide less than 2 percent of funding for public education in the state because most of the lottery money is earmarked for the winners.
5. A Berkeley Public Works employee
died after being pinned by a garbage truck on Monday in the hills
, Berkeleyside reports. The city has lowered flags to half staff for Johnny Tolliver Sr., who had worked for Berkeley for 25 years.
6. And in Oakland, firefighters
rescued a plumber early this morning after he was trapped for 13 hours
in a 15-foot-deep hole, the
Chron
reports.