Stories you shouldn't miss: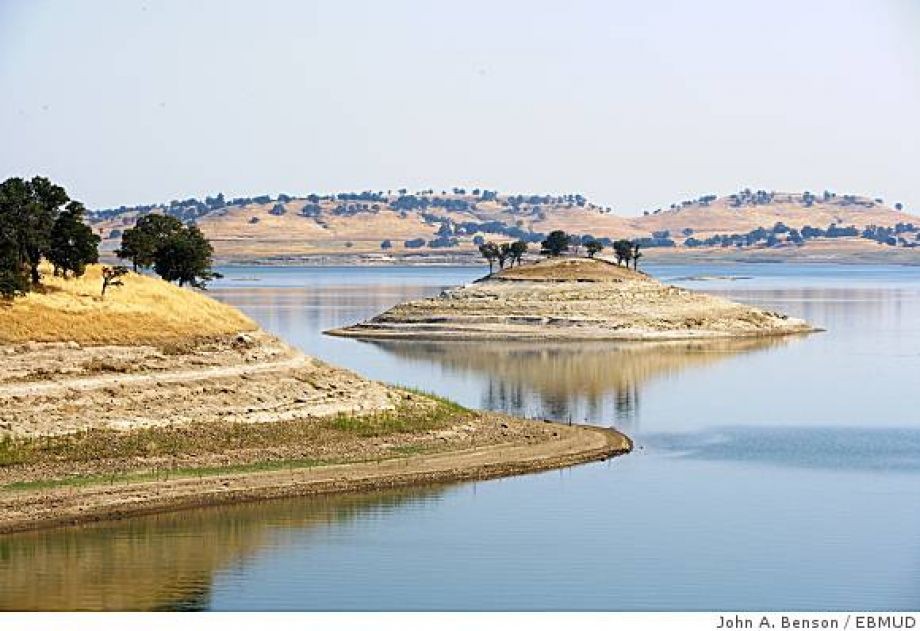 1. East Bay MUD's reservoirs in the Sierra foothills
are at their lowest levels in nearly forty years
because of the drought, the
Chron
$ reports. And the lack of drinking water for East Bay residents is expected to get worse, because the Sierra snowpack in the Mokelumne River Basin that feeds the reservoirs is at just 17 percent of normal. Despite the dire situation, however, the East Bay MUD board of directors has no plans for mandatory water rationing.
2. The
odds of a large earthquake — of a magnitude 6.7 or higher — striking the Bay Area before the year 2044 now stand at 72 percent
, the
Mercury News
$ reports, citing new projections from the US Geological Survey. The chances of a quake that size or larger hitting the Hayward Fault, which runs through much of the East Bay, are now 14.3 percent.
[jump]
3. California's tax revenues
were $1 billion — or 18 percent — higher in February than projected by Governor Jerry Brown's administration
, the
SacBee
$ reports, citing new data from state Controller Betty Yee. The Brown administration has a long history of underestimating tax revenues. Lawmakers are expected to push for more spending for higher education and social services.
4. The state agencies that are supposed to regulate the oil- and natural gas-drilling industry — Division of Oil, Gas and Geothermal Resources and the state Water Resources Control Board —
admitted that they failed to do their jobs when they allowed fossil fuel companies to inject fracking carcinogens into California's underground drinking water supplies,
the
LA Times
$ reports. The agencies were far more concerned about helping oil companies that regulating them.
5. Alameda County Supervisor Nate Miley, who represents portions of East Oakland,
is a pushing a plan to renovate the Coliseum
rather than tear it down and build new stadiums for the Oakland Raiders and A's, East Bay Citizen reports. However, the teams are uninterested in Miley's proposal.
6. And Spats, a former longtime bar on Shattuck Avenue in Berkeley, i
s reopening under new ownership at its old location as Spats Restaurant and Saloon,
the
Trib
$ reports. Spats closed in 2009 and the space has remained empty since then.