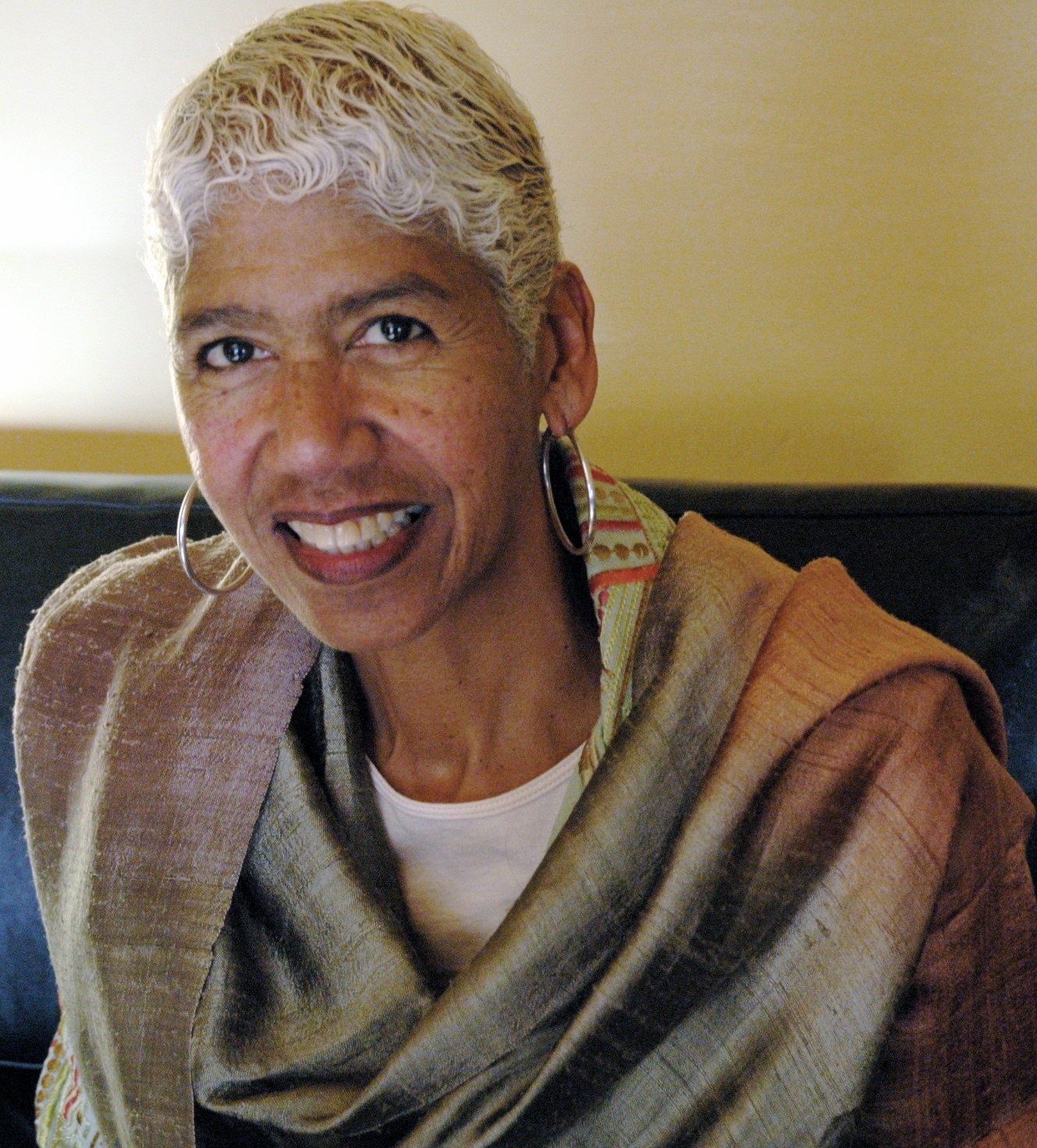 Changing hearts and minds, and inspiring people to take action, is how educator, activist, former leader in the Black Panther Party Ericka Huggins explains movement. On April 27, she will share the stage with poet, screenwriter and playwright Chinaka Hodge and writer, academic, and critic Zoe Samudzi at the Grand Lake Theatre for an evening of discourse that promises to be nothing like your usual panel.
The event, titled "We Meant to Move," is presented by Matatu, an Oakland-based arts forum and organization, with support from the Community Bank of the Bay and the Oakland Book Festival. Each of the three women has selected works that have moved them throughout their lives.
So, what exactly should you expect? Think of it as jazz — a fluid and improvisational exchange or art and ideas. Or like a cypher, each writer sharing words that prompt the other to respond with a critique, a continuation of thought, or by switching gears completely. During planning meetings, Huggins, Hodge, Samudzi, and the Matatu team discussed ways this event could be different from the numerous academic panels, conferences, and readings they'd participated in and witnessed in the past.
"We're not looking to ask each other questions in public, but to present some solutions perhaps, or tools more than anything," Hodge said.
The conversation next week will be the third program this month curated by Matatu, a series that centers the voices and experiences of women of color. It kicked off with "In Love, In Trouble", a reading by author Yrsa Daley-Ward, followed by "Feminine Voice & Empire: A Moorish Dinner Evening," hosted at the restaurant Duende. Continuing in the spirit of Matatu's programming, each event gives the presenters and the audience a vehicle to explore using the arts and conversation.
"I'm really excited to see how we make connections between the pieces that we select," Samudzi said. "And how we make selections based on our own experiences and own lives."
The three women bring distinct journeys and sets of experiences to the Grand Lake stage. Samudzi is a first-generation Zimbabwean-American currently pursuing Ph.D. in medical sociology. Huggins, of course, is well known as the woman who led the Black Panther Party for 14 years. The former political prisoner currently travels the world speaking about equity and well-being. Hodge is an Oakland native whose TEDTalk "What Will You Tell Your Daughters about 2016?" reached hundreds of thousands of people. Her latest collection of poetry,
Dated Emcees
, was published by City Lights last summer, and has garnered praise from Jeff Chang, Daveed Diggs, and an award from the Northern California Independent Booksellers Association.
In an era of social-media discourse and rapid-response think-pieces, "We Meant to Move" will be a place for thoughtful community discussion. Program organizers have been working on ways to engage the audience beyond the default question-and-answer format. Their goal is to impart the participants with transformative energy by evening's end.
"People could walk away with a lot of reflection on what it means to personally offer something to our world today rather than waiting for someone else to tell them what it is they need to do or critiquing others that are already doing something," said Huggins, who wants the readings to open up dialogue about the present and the past.
"I am hoping that people will make all kinds of connections in that theater," she added. "Maybe they will find ways to move together that they hadn't thought of before the evening."
Thursday, April 27, 7-10pm, $10-20, 3200 Grand Ave, Oakland, Matatu.co.