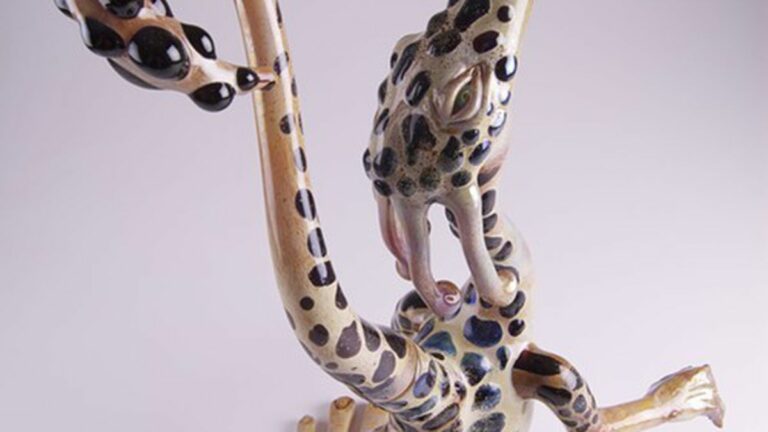 Woah, heady Piper 'Salt' is on the front page of the Wall Street Journal. Ana Campoy from the Journal writes today that glass pipe blowers, or pipers, are getting more respect than ever before with the legalization of marijuana.
Twenty-thousand-dollar pieces, international recognition, museum exhibits – "These pipers are not just a bunch of dumb stoners," said piper Ryan Harris. "We know our art."
Mainstream glass artist Robert Mikelsen is piping under the name RAM.
[jump]
Salt
Luke Sheafe's 'Spire'. Sheafe goes by the piper name 'Salt'.
There are about 12,000 head shops in the United States and their annual Champs expo is 180,000 square feet.
You can still go to jail for a bong in places like Florida. Comedian Tommy Chong did nine months in federal prison for Chong's bongs. He's quoted in the story which you can read here.