At Scott Galbraith's chain of West Oakland hotels, you can book a room in a cozy Victorian, built circa 1895, refurbished and stocked with modern technology and a spacious kitchen. The luxurious beds are cushioned with memory foam, and there is an upright piano in one of the suites for the traveling musician. Or, you can reserve a couple of weeks in a colonial revival house in the increasingly hip Dogtown neighborhood. If you're on a budget, and your visit will be brief, Galbraith offers rooms in a little Victorian Stick-style house on Linden Street in West Oakland's McClymonds neighborhood. Rooms go for $59 a night, and like his other accommodations, there's a full kitchen. Galbraith also offers rooms in a single-story Italianate house near the West Oakland BART station for travelers who want easy access to San Francisco. Or, if you would rather just stay in San Francisco, Galbraith operates a hotel in a three-bedroom apartment on Rose Street in the Lower Haight neighborhood.
But if you're planning on staying in one of Galbraith's establishments, you should be aware of this fact: His business appears to be illegal. Galbraith's Oakland accommodations are actually single-family residential homes, most of which he bought in foreclosure. And according to city records, he has never obtained a business license required to operate a hotel, let alone five. He also hasn't obtained the permits needed to run a bed and breakfast, which is only legal in Oakland if the owner also lives onsite. And Galbraith hasn't obtained the business license needed to operate as a landlord in the city, nor has he paid Oakland's hotel tax, or the city's residential rental landlord taxes. And according to reviews posted on the Airbnb ad for his San Francisco hotel, that apartment probably is not his primary residence, therefore he also could be violating San Francisco's new short-term rentals law.
Galbraith's hotel business is one of a growing number of scofflaw companies that for years have benefited from a lack of political will to address the negative impacts of short-term rentals. Part of the misleadingly named "sharing economy," short-term rentals have now expanded far beyond the rental of spare bedrooms to the unlawful practice of renting entire houses and fully furnished apartments exclusively to paying customers year-round. A short-term rental can be as short as one night to as long as several months, but there's never a lease agreement or any legal contract that would establish a tenant-landlord relationship.
Almost everyone agrees that there's nothing wrong with renting out a spare bedroom to travelers, and there's not even much harm in renting your entire house for a month or two if you're on vacation and would like to earn a little extra income. But what was once a small, on-the-margins practice of occasionally sharing one's home with travelers for a few bucks has morphed into a behemoth and avaricious global marketplace for transforming residential housing into hotels. This short-term rental economy has been powered by the rise of companies such as Airbnb and Homeaway, which have apps that allow landlords to list properties and connect with an endless stream of customers. But critics say the mass commodification of housing through these platforms has serious drawbacks: It's harming renters; it's helping drive up the cost of rental housing by taking homes and apartments off the rental market; and it's upending the character of neighborhoods.
No one knows for certain how many housing units landlords have withdrawn from the Bay Area's rental housing stock, but tenants, housing policy experts, and a growing caucus of local and state politicians worry that the short-term rental market is severely impacting affordability in some areas. And while short-term rentals have created thousands of new places for visitors to stay in the East Bay, and given homeowners, and some tenants, an extra source of income, they could also be harming traditional motels and hotels, and simultaneously reducing city revenues provided by hotel taxes.
In West Coast cities such San Francisco, Portland, and Santa Monica, where the short-term rental markets are biggest, the harms have been undeniable. Because of this, several cities have imposed limits on when and how landlords can rent their property as virtual hotels. The East Bay, however, remains a wild west for short-term rentals. Right now almost anything goes. And of the existing laws that should pertain to short-term rentals here, enforcement has been almost nonexistent, despite the fact that both Oakland and Berkeley already each have more than 1,000 short-term rental listings posted on various platforms. In Oakland, less than two dozen of the people who rent housing through Airbnb and other platforms have paid the city's hotel tax, which applies to anyone renting a living space on a less-than weekly basis. And the market for these virtual hotels in the East Bay is growing rapidly.
Whether short-term rentals will wreak as much havoc on communities in the East Bay as they have in San Francisco depends on when and how cities take action. Regulation will definitely happen, but it remains to be seen whether there will be a crackdown on short-term rentals, or a surrender to the corporate power of the new "sharing" economy — or whether the East Bay will try to chart a path of less acrimony and smarter regulation based on the lessons learned in San Francisco and other battlegrounds.
This fall, the Berkeley City Council will vote on a proposed package of regulations to legalize, but strictly limit short-term rentals. Emeryville leaders are also beginning to discuss the problem. But according to veterans of the war over short-term rentals in San Francisco, East Bay cities will need to do a lot more if they're going to protect affordable rental housing stock and ensure that landlords don't abuse these new markets and drive up housing costs even further in the region.
---
Scott Galbraith is probably the biggest hotel operator in West Oakland. But I found many other East Bay commercial short-term rental businesses while browsing Airbnb's website. For example, the upscale home at 1001 Winsor Avenue in Oakland, on the Piedmont border, owned by Elliott Blumberg, is available to host wedding parties and business retreats, according to reviews. Blumberg lists six different accommodations, including the 2,600-square-foot, two-bedroom, two-bathroom main residence with an air hockey table and a hot tub. The house is set on a 15,000-square-foot lot with palm tree shaded gardens. In back, is a cottage that has a full kitchen and bathroom, also for rent. The entire property rents for $440 a night, or $9,000 a month. Although he has operated a hotel out of this house since September 2013 through Airbnb, Blumberg only obtained a business tax license from the city on August 10 of this year, according to Oakland's finance department. That means he didn't pay business taxes for two years, and according to City of Oakland official records, Blumberg has never paid any hotel taxes either.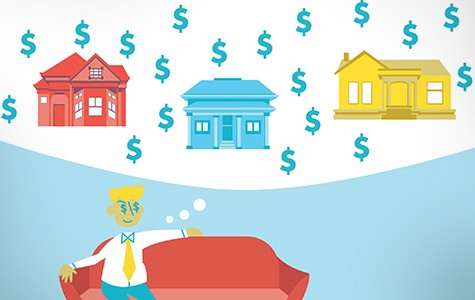 In Berkeley, landlord Margaret Phillips advertises short-term accommodations in four rent-controlled properties that she owns near the UC campus. Her virtual hotel includes studios and one-bedroom apartments in two large apartment buildings, and several detached backyard cottages in the Elmwood district. Most have full kitchens and bathrooms. She also rents out a townhouse on the north side of the UC campus, near the Gourmet Ghetto.
Phillips was featured in a May 26 KQED/Berkeleyside report about Berkeley's growing short-term rental problem after one of her tenants complained to the city's Rent Board about being locked out of his building, and having to endure the many inconveniences that come from living in a residential building that is morphing into a hotel. Based on the fact that Phillips' listings were still on Airbnb as of last week, and that multiple guests have reviewed her Berkeley hotel rooms as recently as August, it appears that the city has done nothing to address the complaints against her.
I recently messaged Galbraith through Airbnb to ask about his business. He responded that he only rents his properties as long-term month-to-month rentals. "I generally use Airbnb as an advertising platform to list for people moving to town, and [I] don't accept anything for less than a month," he wrote.
But numerous guests have stated in online reviews that they only stayed a few days in Galbraith's houses. And while others might have stayed for weeks or months, it's clear the houses are being run as hotels, not as homes for Oakland residents. For example, in a recent review, a guest from Connecticut recounted, "I did not get a chance to meet Scott but I did however meet his friend, Chris, as I checked in. The key was left in a lockbox outside of the house so checking in was a breeze, albeit quite impersonal." The traveler went on to describe the clientele he bunked with at Galbraith's 10th Street establishment. "Most of the people I met were transient lodgers that were staying for an extended amount of time (I.e. Weeks)."
Galbraith declined to answer other questions about his business. As for his assertion that he's merely acting as a traditional landlord, renting out properties on a month-to-month basis, city records show that Galbraith has never acquired the business license needed to be a landlord in Oakland nor has he paid the required taxes on long-term rentals. As for Blumberg, the operator of the hotel-mansion near the Piedmont border, he did not reply to messages I sent to him through Airbnb.
It's clear that turning residential housing into commercial hotels can be very profitable for property owners and investors. Apartments and homes can be rented out as short-term rentals at far higher prices than what a landlord could get on the traditional long-term rental market. The glimmer of gold in the eyes of East Bay investors is perhaps best exemplified by J. Thomas Martin, an amateur real estate speculator with at least two East Bay Airbnb listings. One of them is a studio tucked away on the second floor of a commercial building on International Boulevard, just one block from Lake Merritt. The space is advertised as a minimum-hassle motel: "BART & SF close. EZ check in," reads the Airbnb ad, which Martin recently reposted after I contacted him, removing his real name and calling himself "Oakland!" instead. Martin's Airbnb ad also contains instructions for customers much like others on the website: Arrive whenever, get the keys yourself, and show yourself in — there's no need to interact with the host because there isn't one. Keys are in a lockbox and the code is emailed to guests before they arrive. Martin rents the studio for $69 a night or $4,200 a month. He's marketing it specifically to tech industry conference-goers and tourists. A professional cleaning service prepares the studio for each guest, according to the listing. A second listing that Martin added to Airbnb in the past couple weeks appears to be a second studio in the same building, but this one has a full kitchen. Despite operating this micro-hotel, Martin has no business license with the city and has not paid Oakland's hotel tax, according to city records.
Last fall, at his Airbnb micro-hotel, Martin hosted a meeting of real estate investors looking to cash in on the East Bay short-term rental market. "I have been speaking with short-term furnished rental owners who rent to workers or other travelers, and operate near national parks like Yosemite, in urban areas like Oakland and San Francisco," wrote Martin in an invitation to the meeting. "The common thread is that they tend to pull in 2-3 times the gross rents of an unfurnished long-term rental.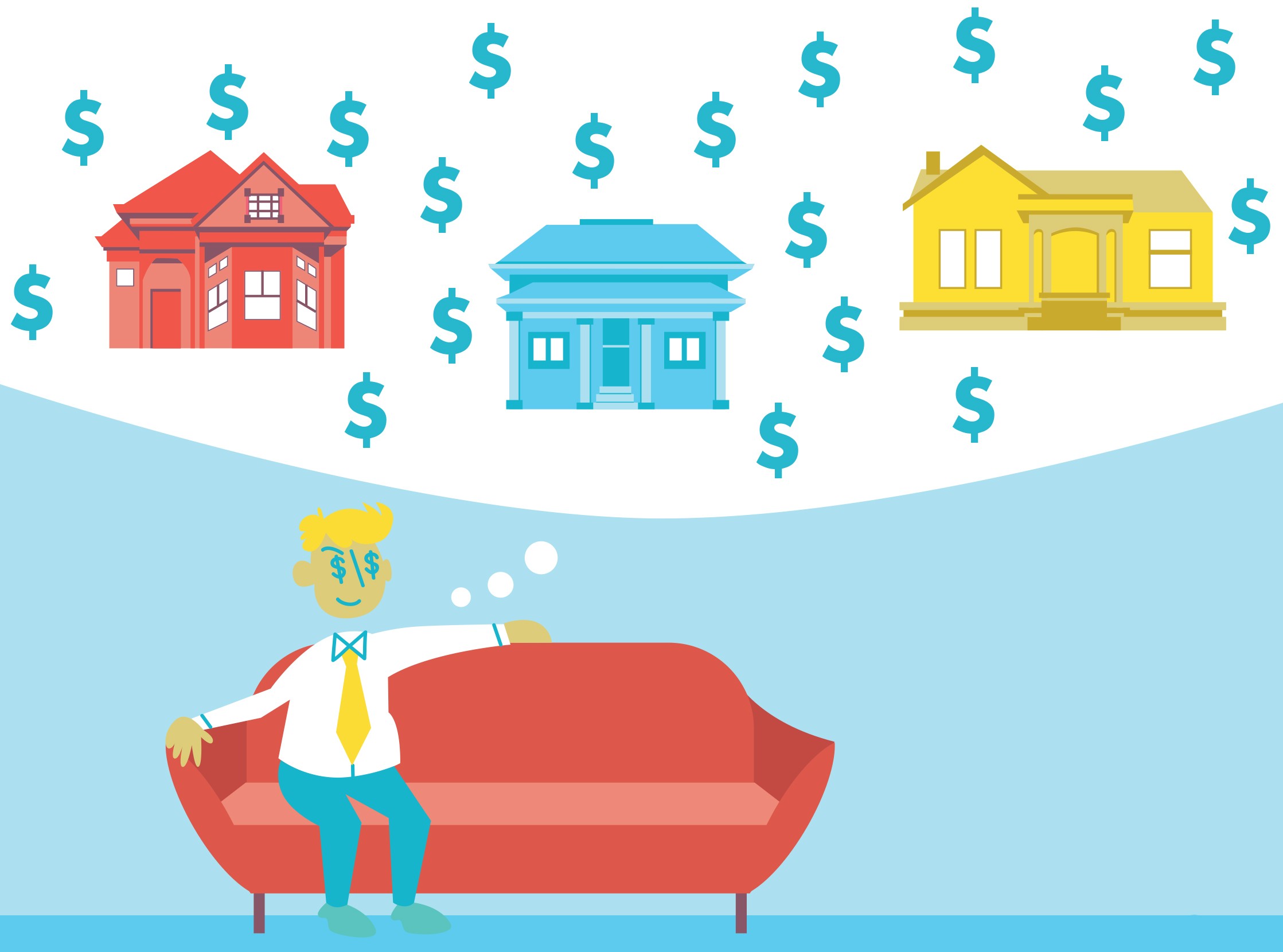 "Pricing above any normal long-term rental, but generally below an equivalent hotel rate can create significant additional income from the property," Martin waxed like a real estate pro in the invite. "I think high-cost metro areas (and or tech/liberal) like San Francisco, New York, Austin, Portland, Seattle, and many more would be good targets."
Targets for conversion from residential housing to short-term hotel-like accommodations abound throughout the East Bay. "It's an especially big problem in the rent controlled jurisdictions across the state," said Dean Preston, executive director of Tenants Together, an affordable rental housing group based in San Francisco. "The reason is simple," explained Preston. "In rent control cities, landlords are always looking for ways to escape limits and maximize the money they can make off a unit." Among East Bay cities, Oakland and Berkeley have laws restricting rent increases and protecting tenants from arbitrary eviction.
According to Preston, short-term rental platforms such as Airbnb have given landlords a new, powerful tool to subvert rent control. By definition, short-term rentals are limited enough in time so as to avoid triggering rent control protections for tenants, so the market they create — connecting thousands of tourists and travelers with thousands of landlords — is perfectly geared to help a landlord convert protected housing into an unregulated hotel.
"Rent-controlled housing is irreplaceable," said Preston. The Costa Hawkins Rental Housing Act prohibits the application of rent control to newly constructed multi-family rental units. In Oakland the cut-off date is after 1983. In Berkeley, it's 1980 for most rental housing. "Short-term rentals are the latest wave of this effort, and it's a huge wave, of landlords trying to get around rent control protections" of buildings constructed before those respective years in each city, said Preston.
---
San Francisco has the one of the strongest municipal rent control laws in the state, and it has studied the problem of short-term rentals several times. Still, it's hard to measure how many short-term rentals there are, and how many are for entire housing units that have been effectively withdrawn from the rental market. Airbnb hides its data from cities and researchers, and other companies such as VRBO don't collect data sufficient to calculate estimates. Even so, there are some known quantities.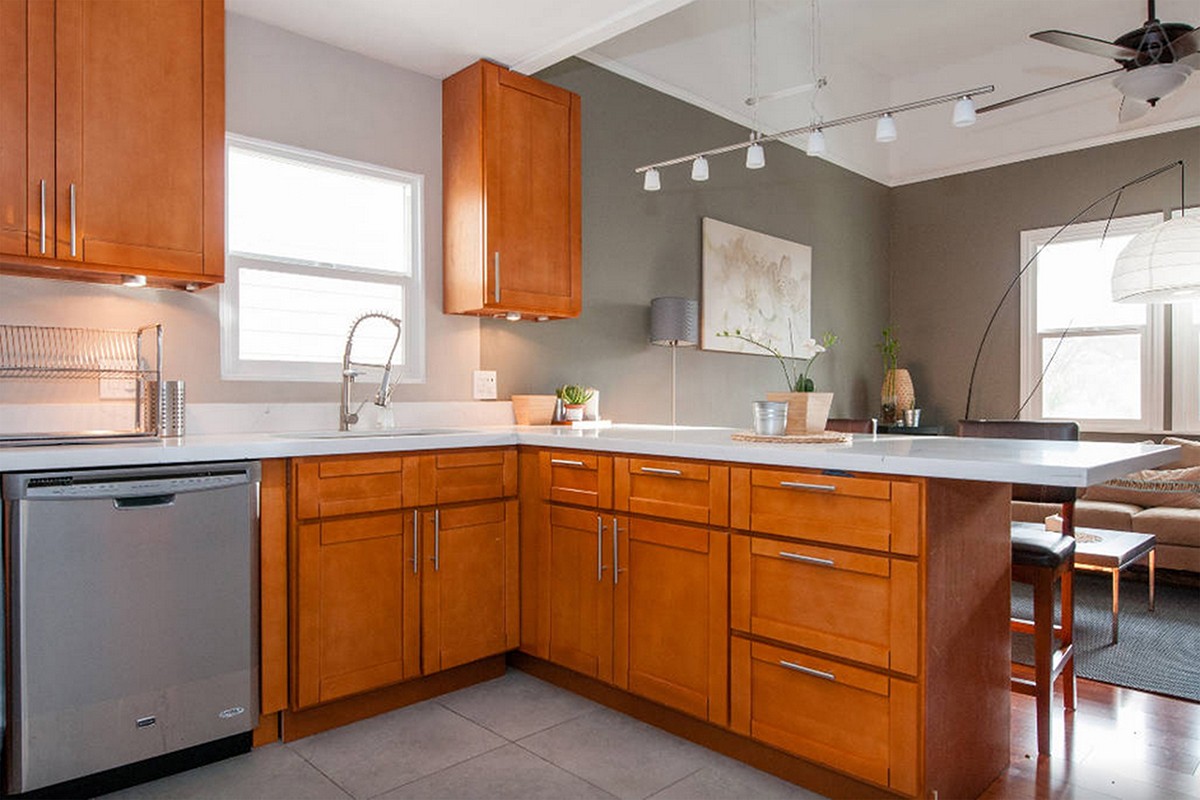 One recent study, a May 2015 report written by Alex Marqusee, a UC Berkeley master's student in urban planning, for San Francisco's Planning Department, estimated that there are between 4,000 and 5,000 unique Airbnb listings in San Francisco. There are possibly hundreds, even several thousand more short-term rentals listed through other platforms, such as VRBO and Craigslist, but Airbnb is considered to be the dominant player in the industry, and in San Francisco, where Airbnb is headquartered, the company has a hometown advantage. Based on several different data scrapes — extractions of information from Airbnb's website by researchers using specially written computer programs — Marqusee estimated that there are probably 550 Airbnb landlords who list multiple units. From this, Marqusee concluded that there are probably between 497 and 725 total housing units that have been removed from the rental market in San Francisco.
In the East Bay, only Berkeley has attempted to gather information about short-term rentals and how they might be affecting the housing market. "There are about eight hundred short-term rentals in Berkeley, four hundred of which are whole units, so it's already having a significant impact," said Katherine Harr, a commissioner on Berkeley's rent board, and a landlord of a rent-controlled cottage behind her Berkeley home. Harr is also the leader of the Berkeley Tenants Union, a group that supports legalizing short-term rentals in Berkeley, but only if strict rules are enforced to prevent the loss of affordable housing and other impacts.
Harr said her group has identified landlords — including the above-mentioned Margaret Phillips — who seem to be in the process of clearing out whole buildings, replacing leased apartments that have traditionally housed long-term residents with hotel-style rooms that serve a steady churn of tourists and business travelers. "These are some of the largest landlords in Berkeley doing this," said Harr.
Berkeley's short-term rental landlords agree that their industry is already having a big impact on the city, but they believe it's a positive one. In a June 23 letter to the Berkeley Planning Commission, the Berkeley Home Sharers, a landlord advocacy group with close ties to Airbnb, wrote that the conversion of hundreds of housing units into illegal hotels is pumping millions of dollars into the city's economy and providing tax dollars for the city budget.
Whatever the impact, renting out a housing unit in Berkeley for less than fourteen days is currently illegal. As was the case in San Francisco until earlier this year, Berkeley has a ban on vacation rentals. Berkeley adopted its ban during the first dotcom boom after it came to light that SRO hotel owners were shuffling tenants from one room to another in order to prevent tenants from gaining rent control protections. And just like San Francisco's vacation-rental ban, Berkeley's was effective until the emergence of short-term rental platforms such as Homeaway (founded in 2005) and Airbnb (founded in 2008) that created a massive opportunity for some landlords to convert housing into hotels.
What nearly everyone is aiming for now in Berkeley is the legalization of short-term rentals with regulations designed to prevent landlords from taking housing units off the market. Ancillary goals include collecting tax revenues owed by these new businesses, and mitigating the impacts that hundreds of tiny hotels are having on residential neighborhoods in which many residents don't want to live next to a vacation rental.
The Berkeley City Council is expected to consider legislation later this month that will be similar to the rules San Francisco recently adopted: Short-term rentals of entire housing units would be legal, but only if the homes are the primary residences of the landlords offering them and the landlord lives there no less than nine months of the year; short-term rentals without the host present would be capped at ninety days; if the host is present, he or she can offer rooms in the home year-round; and landlords must obtain a business license and also pay the city's hotel tax. Berkeley also wants to require short-term rental landlords to post their business license number on their online listings in order to make enforcement efforts possible. In San Francisco, landlords have to obtain a special short-term residential rental registration number, and post it on their listings, but few currently do. Berkeley would also impose an enforcement fee on short-term rental landlords, paid to the city to fund staffers who will investigate violations.
"Right now, short-term rentals are not legal in Berkeley, so regulating them is a step forward," said Berkeley Councilmember Jesse Arreguín. Arreguín's district lies just west of UC Berkeley and is filled with renters who live in multi-family apartment buildings and single-family homes, many of which are split into multiple units. Many have backyard cottages outfitted with full kitchens and bathrooms.
"We don't want to stifle the sharing economy," said Arreguín, "but at a time when we're facing a regional housing crisis, we cannot be trading incentives for units to be removed from the market."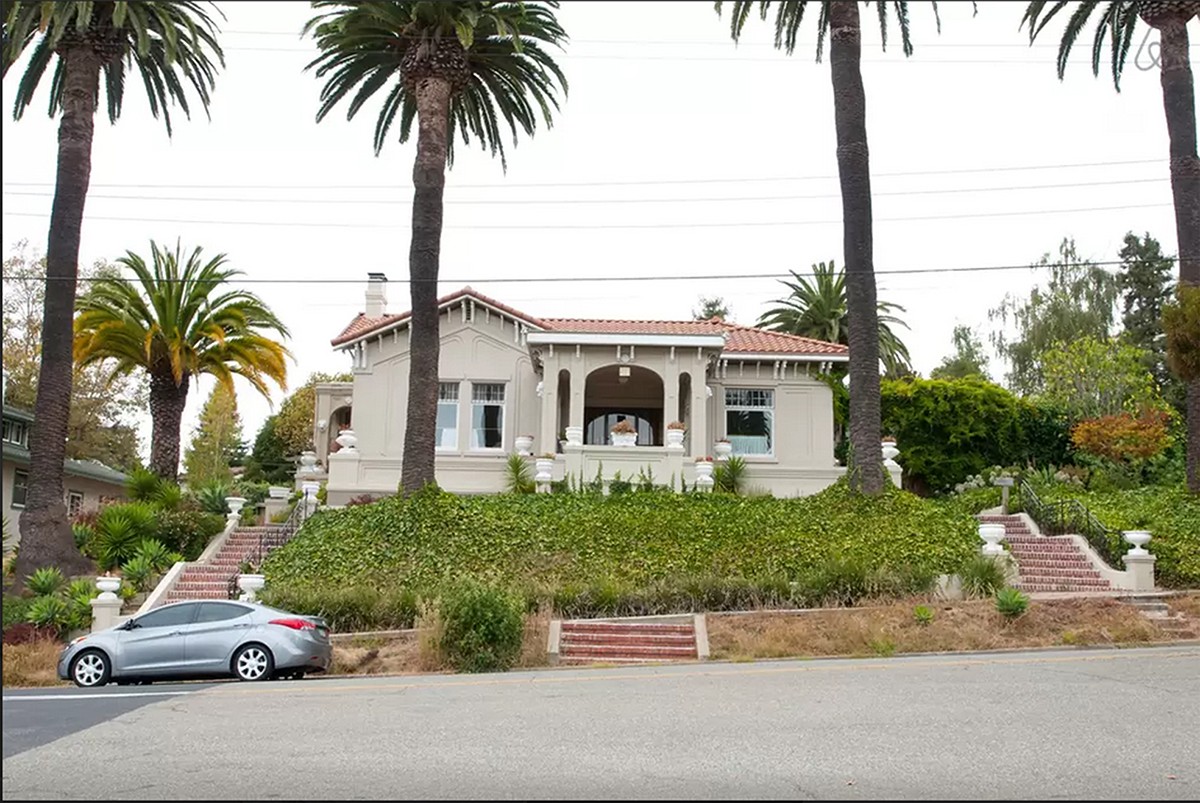 According to Arreguín, one of the biggest threats Berkeley faces is the conversion of secondary units, mostly backyard cottages, into short-term rentals. This is why the current legislative proposal would ban the short-term rental of secondary units. Back in March, Berkeley Mayor Tom Bates sponsored a measure to ease rules to promote the construction of new secondary units throughout the city's residential zones. The goal was to incentivize homeowners to build hundreds, if not thousands, of new affordable housing units, especially near transit. That initiative explicitly banned renting newly built secondary units as short-term rentals.
"We need to create more housing," said Arreguín. "If we're streamlining rules to create more units, why would we allow people to remove them from the market to create miniature hotels? It wouldn't accomplish what we wanted."
The Berkeley Home Sharers group has objected to most of the rules sought by Bates, Arreguín, Harr, and the majority of the rent board, and the city's planning and housing advisory commissions. In a June 23 letter to the Planning Commission, the group requested that secondary units be allowed for year-round operation as hotels. According to the Home Sharer's letter, secondary units already account for 25 percent of short-term rentals in Berkeley. The Home Sharers group doesn't believe the removal of these units from the housing market feeds into the city's affordability crisis, but the group did warn the city that banning short-term rentals in secondary units will reduce the city's tax revenues. According to the group, prohibiting short-term rentals among the approximately two hundred secondary units currently run as hotels in Berkeley could cost the city as much as $450,000 in hotel taxes. (The group's estimate is based on the assumption that Berkeley landlords will start paying hotel taxes.)
The Berkeley Home Sharers group also objects to requiring short-term rental landlords to post business license numbers on their listings, and to a proposed mandate that landlords notify their neighbors of their intent to rent housing as hotels. The group also wants to extend the cap on renting one's primary residence when not present from 90 days to 180 days per year, and to bar neighbors and housing organizations from suing landlords who violate the law. The group wants to place enforcement responsibilities entirely on the city.
But Jennifer Fieber of the San Francisco Tenants Union said the proposed rules in Berkeley already appear to be too weak — even before the Homes Sharers group's requested amendments — and that what the city is considering looks a lot like what has failed in San Francisco. "The rule allowing year-round short-term rentals if the host is present is basically unenforceable because you have no way of knowing if the host is at home, or just saying so," said Fieber. "The rule sounds like it was written by Airbnb itself — as was the case in San Francisco. We and our elected officials have always lobbied hard for a cap on rentals, even when the owner is present, but the Home Sharers astroturf lobby was too strong."
Fieber said the short-term rental platforms also need to face penalties if they allow illegal postings. "It sounds like Berkeley is only saying it would be nice if Airbnb listed business license numbers, but what if they don't? Airbnb will fiercely protect the privacy of the hosts who are violating the rules, so it will be really hard for the enforcers to do their job."
The failure of San Francisco's short-term rental laws is readily apparent among the thousands of listings on Airbnb offering entire homes and apartments. Very few listings include a unique registration number for the offered unit, which the city requires landlords to post online. There are also ample tip-offs that many listings are for entire homes and apartments rented year-round as hotels by landlords who don't live in the home or apartment being rented. It only takes a few minutes scrolling through reviews to find comments such as "the owner lives right on the upper flat so you can always count with his presence," meaning that the owner of this short-term rental, an apartment in a three-story townhouse on the 800 block of Hayes Street that I spotted after a few minutes of clicking through listings, has very likely transformed an entire apartment beneath his residence into a hotel. Pictures of the flat show a spacious quarters with a full kitchen and bathroom. A San Francisco family probably once lived there. Now the flat serves as a hotel for affluent tourists priced $500 a night.
Yet another listing, "Dolores Park Apartment," rented out by a "Lorenzo," offers a three-bedroom, two-bathroom apartment with a full kitchen. Lorenzo states bluntly on the Airbnb listing: "I do not live at the property." Despite being exposed in several news report last May, Lorenzo is still renting multiple illegal hotels in San Francisco, with five guest reviews in July and two in August for several properties around Dolores Park, and also a "farmhouse" hotel in Berkeley.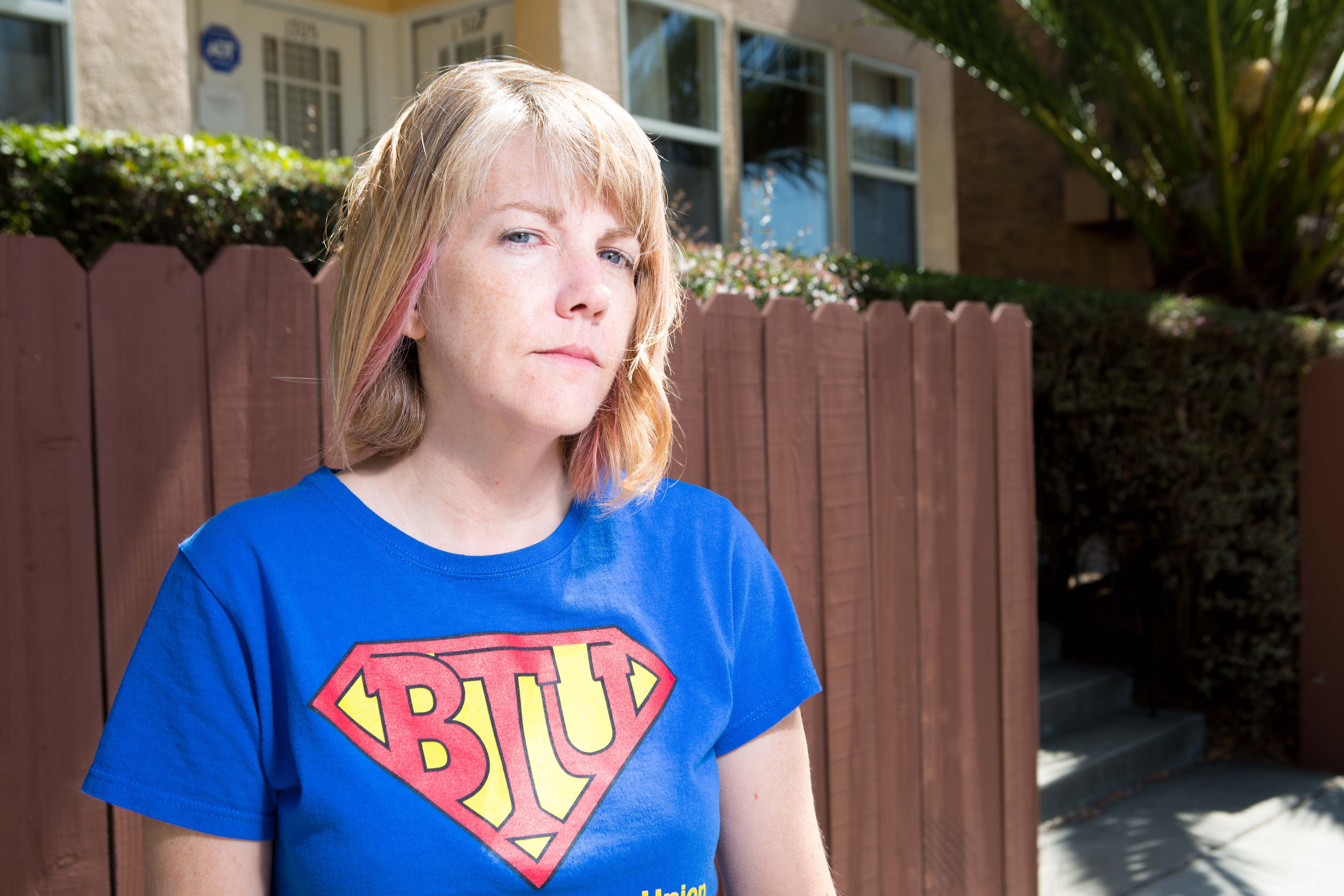 Murray Cox, an independent researcher and journalist, scraped data from Airbnb's website last May. His InsideAirbnb.com website lists the biggest Airbnb hosts in San Francisco, landlords with multiple listings of entire housing units in apparent violation of San Francisco's laws. Despite the fact that Cox posted this data online in an easy to browse map format, many of these big landlords are still operating, and new landlords with multiple listings available seemingly year-round have sprouted up.
"Airbnb practically wrote the current law with Supervisor David Chiu," said Preston about San Francisco's existing short-term rental law. "The planning department has admitted Chiu's law is unenforceable."
The weakness of San Francisco's existing law is leading to a showdown in November. A broad-based coalition including tenants groups, San Francisco's main rental housing landlord association (many landlords object to short-term rentals because tenants sometimes turn apartments into hotels without the landlord's knowledge and permission), US Senator Dianne Feinstein, the San Francisco Labor Council, and four of the city's Supervisors and three of its planning commissioners are co-sponsoring a ballot initiative that would put a 75-night cap on all short-term rentals, impose fines on platforms that list unregistered units, and allow neighbors to take home-sharing hosts to court if the city fails to enforce the law.
In a city where popular sentiment about short-term rentals has been soured by years of experiencing the negative impacts, the question of whether the initiative to further regulate them will succeed depends very much on how much money Airbnb throws behind a counter-campaign. In 2015 alone, Airbnb has already spent $103,466 on five lobbyists who are in constant contact with San Francisco officials. And since 2012, the company has been pouring money into San Francisco elections. Now, Airbnb is raising a warchest in an effort to fend off further regulation.
---
While San Francisco has tried and failed, and while Berkeley is trying (albeit with the same rules that haven't worked in San Francisco), Oakland hasn't even tried to regulate short-term rentals. This not only upsets affordable housing advocates, but also some short-term rental landlords who fear that greedy investors will worsen Oakland's housing crisis and lead the city to eventually crack down so hard that even law-abiding landlords will be impacted.
Colleen Calhoun and her husband rent a studio in their Oakland hills home through Airbnb. They are constantly booked with tourists from France, Italy, and the United Kingdom, as well as business people seeking a quiet place to stay within a short drive of San Francisco. "They're looking for an experience they won't get from a hotel," said Calhoun in an interview. "And it's amazing the amount of money that's being pumped into Oakland because they're shopping at grocery stores and other businesses."
The Calhouns have paid Oakland's 14 percent hotel tax since they began renting their unit. "It's better to just do it all above board," said Calhoun. "We were sure there were others who were not doing it — that's how it looks in San Francisco."
According to City of Oakland records, the Calhouns are one of only 22 short-term rental landlords who have complied with Oakland's hotel tax requirements, even though there are more than 1,000 short-term Oakland rentals listed on Airbnb. City law requires that landlords of all those rentals pay the city's hotel tax each time they rent a room to a new customer. It's unclear how much revenue the city has lost as a result.
As a short-term rental operator, Calhoun sees Oakland's affordable housing crisis up close. Multiple families have contacted her through Airbnb asking to rent her studio, but she believes that her unit, far from transit, attached to her home, and without a full kitchen, would be a poor long-term rental, especially for a family. Even so, she worries that the short-term rental market is a source of upward pressure on Oakland's increasingly unaffordable rents.
"We had a lot of people contact us and say, 'Can we stay for three months, we're looking for a place to live,' or, 'My landlord is kicking me out,'" said Calhoun. "We've gotten this deep insight into what landlords are doing all over the city. That's the flipside, I guess, to Airbnb. You don't want everybody to be listing homes on Airbnb that could go to someone in Oakland who is looking for a place to live.
"It is a problem," continued Calhoun, referring to the conversion of housing into hotels. "It's something the city should do something about because there are people who are just exploiting the way it's set up. This is something cities have a right to complain about.
"A real estate investor with nine properties and a lock box where the guests serve themselves — that's not hosting," added Calhoun. "You read these reviews where the guests say, 'I didn't meet the host, but I did meet the maid.' I wonder why Airbnb doesn't do something about this."
I contacted Airbnb to ask exactly this question. But company spokesperson Christopher Nulty declined to be interviewed for this story. Airbnb representatives have said in various public venues, however, that their company is misunderstood and maligned. Airbnb claims that the percentage of hosts who use its platform to remove rental units from the market and operate them as hotels is tiny. Airbnb officials also claim that it's difficult for them to police the company's own listings, and that they shouldn't be required to report data, such as how many nights a landlord rented his or her unit, because it would constitute an invasion of privacy. Finally, Airbnb representatives believe it would be unfair if their company had to comply with 34,000 different rules in all the 34,000 cities in which the company now claims to operate.
But there are traditional hotel companies, such as Intercontinental and Hilton, that operate in thousands of local jurisdictions, and they don't seem to have a problem complying with local zoning and tax laws. For example, the Intercontinental Hotels Group operates 4,840 hotels in nearly 100 countries. Hotels also already turn over the kind of information that many cities are seeking from Airbnb — records showing how many guests stayed in a facility and for how many nights. Nevertheless, Airbnb's position, in essence, is that all 34,000 cities in which it now operates should bend to its business model.
---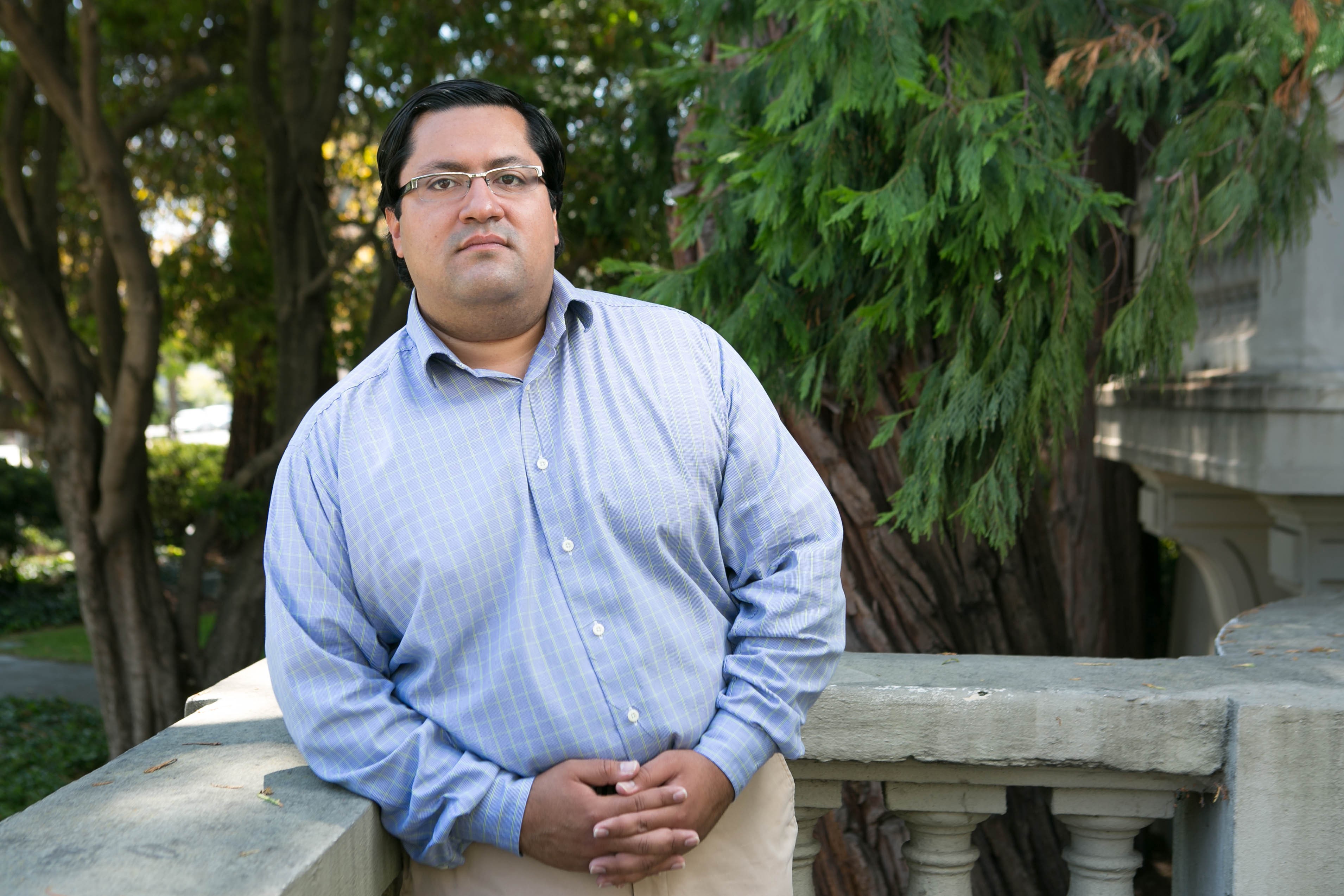 In every way except one, Oakland has bent to Airbnb's business model and the commercial landlords who use it, and to other platforms that help property owners turn housing into hotels. The one step Oakland has taken to tackle the short-term rental problem is to sign a tax agreement with Airbnb. The agreement, which the city says is secret, purportedly requires Airbnb to collect Oakland's hotel tax from each individual listing, and remit this to the city. (The city maintains that the agreement is secret because it contains Airbnb's proprietary information.)
Councilmember Rebecca Kaplan introduced the idea of taxing Airbnb and other short-term rental companies last year, and as of July 1, Airbnb is paying the money to the city. "There's two main goals accomplished with this," said Kaplan in an interview. "One is revenue. It's important because we have public needs like senior centers and parks and not enough money to fill potholes in our roads.
"Second, it's about fairness," she continued. "Under-taxing any segment of the economy isn't fair to those who are paying their full taxes. And part of what incentivizes people to abuse the system by taking housing off the market and renting it as a short-term rental is that they're getting away with not paying taxes." Kaplan said she doesn't want to hinder the average person from renting out a room occasionally, but that landlords with multiple units could become a major problem.
David McPherson, Oakland's head of revenue, said Airbnb will be paying between $500,000 and $700,000 to the city each year, and that his department intends to collect taxes from other short-term rental platforms soon, too. "Our goal was to get the big player who has the market share, and then we can focus on the 20 to 25 percent of the rest of the market," said McPherson.
"I believe we will ultimately need regulation because we're not in San Francisco's place yet, and we don't want to get there," said Kaplan.
Mia Carbajal, a staff member at East Bay Housing Organizations, said her group is beginning to look into the scale of the short-term rental market in Oakland. "A big issue is that Airbnb isn't providing the data that cities need to really figure out what the impact is and how best to regulate it," said Carbajal. "So that's the void we'd trying to fill."
According to Carbajal, Murray Cox, the researcher who runs InsideAirbnb.com, scraped Airbnb data for Oakland in June, and the results shed some light on the numbers of units that may be missing from Oakland's rental market because they've been converted into hotels. The scrape revealed about 1,155 listings for Oakland, 659 of which were for entire units.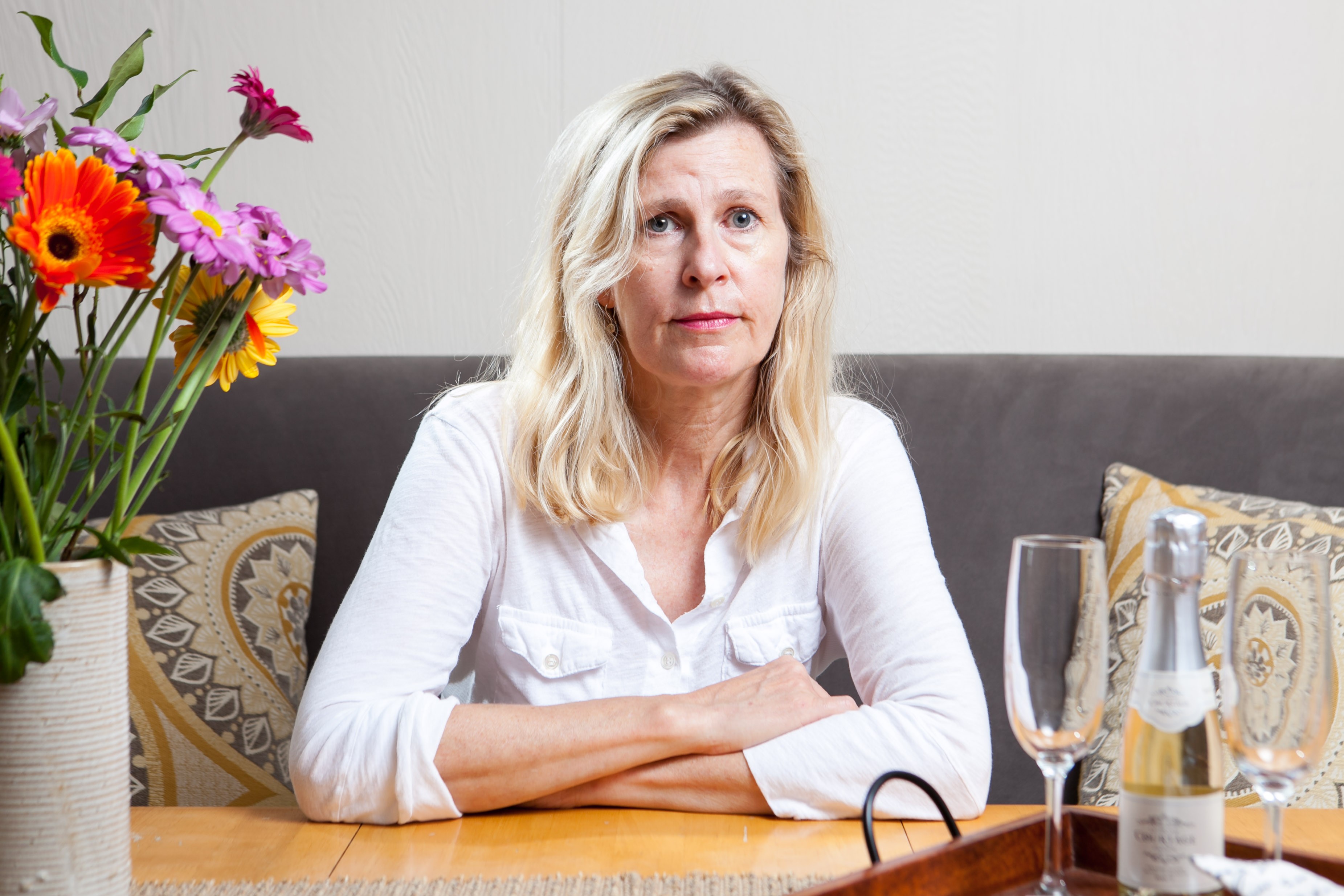 Carbajal has drilled down into the data to try to isolate listings that are likely housing units which have been removed from the rental market. "In Oakland, there are about 480 listings that have been reviewed frequently and are highly available, meaning [that] when you look at the calendars to book them, they're open year-round," explained Carbajal. "That sends a red flag because probably no one lives there." Carbajal said that about 250 of the 480 listings are for entire units, therefore Oakland could be missing 250 units of housing that have been turned, via Airbnb, into hotels. But Carbajal said that it's too early to tell, and more research needs to be done. The one thing Carbajal and her group are ready to advocate for is that the hotel taxes being collected from short-term rental landlords through Airbnb, and perhaps soon from other platforms, should be dedicated to Oakland's affordable housing programs.
Whatever the scope of the problem in Oakland, the concentration of short-term rentals in some Oakland neighborhoods is impossible to ignore. And the areas with the highest concentrations of short-term rentals are not in older, wealthier neighborhoods, but in up-and-coming ones near transit: Bushrod, Golden Gate, Temescal, Adams Point, Eastlake, and much of West Oakland and downtown. In Berkeley, the entire city is dotted with short-term rentals, and residents of apartments buildings in Emeryville are increasingly complaining about strangers coming and going as if they're living in a hotel.
Airbnb is already prepping for a fight as East Bay cities explore ways to regulate their business model. Airbnb lobbyists have been meeting with Berkeley officials over the past few months in an effort to shape that city's proposed short-term rental laws, according to city staff members. And in Oakland, in a sign of the city's rapidly growing short-term rental market, Airbnb recently registered a full-time lobbyist with the Public Ethics Commission. So if San Francisco's grueling debate over short-term rentals is any indication, the battle is just getting started in the East Bay, with possible ballot initiatives, billboard ads, lawsuits, and much more coming soon.