Stories you shouldn't miss:
1. BART unions say the transit agency is overestimating the costs of a disputed family medical leave benefit by perhaps tens of millions of dollars, the Chron reports. The BART board directors has effectively rejected a tentative deal its management team reached with the unions because of the six-week paid family leave benefit — a move that could prompt another strike. BART officials estimate that the benefit, which they contend they agreed to by mistake, will cost the agency up to $44.2 million over the life of the four-year contract. But the unions say that the estimate is deeply flawed, and say they have no intention of renegotiating the deal.
[jump]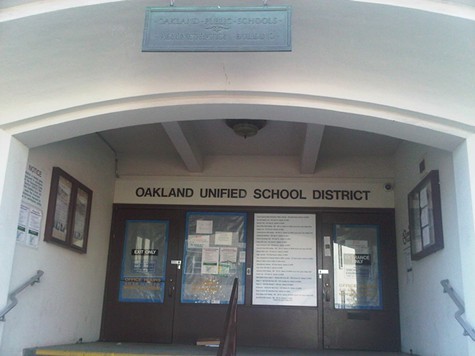 2. The growth of charter schools in Oakland is damaging the public school district because charters are siphoning off students who do not have special needs and thus are cheaper to educate, the Chron reports. As a result, the beleaguered school district is left with a disproportionately high number of special needs children who are bankrupting the system. Oakland has the most charter schools per capita in the state by far — about forty, serving about 13,000 students. Charters divert about $75 million away from the school district each year.
3. California officials may decide to ignore President Obama's request that consumers be able to keep health insurance plans that were slated to be cancelled by the end of this year, the LA Times$ reports. Officials for Covered California — the state's version of Obamacare — are concerned that too many young healthy people will choose to keep their inferior, cheaper plans and thus will cause insurance rates to skyrocket for everyone else because of the costs of treating people with serious chronic illnesses.
4. Oakland City Auditor Courtney Ruby says the fire department has done a poor job protecting the city from another major wildfire like the deadly 1991 firestorm, the Chron and Trib report. Ruby's audit found the fire department has routinely failed to inspect private property, clear away fire fuels, and require homeowners to pay for cleanups as required by law. The audit comes less than a week after hills residents rejected a proposed renewal of the city's wildfire tax.
5. A federal judge cleared the way for the City of Albany to evict a longtime homeless encampment at the Albany Bulb to make way for a new park, the Chron reports. Attorneys for the homeless had filed suit to block the planned eviction.
6. And Bay Area News Group, which includes the Trib, the CoCo Times, and the Mercury News, announced that it is instituting a website paywall that will require regular users to pay for online content. The announcement means that more than 40 percent of the nation's daily newspapers now have paywalls.