Stories you shouldn't miss:
1. GOP legislators blocked a bill in the state capital that sought to restrict secret campaign donations, also known as "dark money," the SacBee$ reports. The bill, SB 327, would have required nonprofits to disclose their donors starting this year if they engage in political activity. The legislation required a two-thirds vote to pass, but it failed because Democrats no longer have a super-majority in the state Senate. Two Democratic senators, Rod Wright and Ron Calderon, are on indefinite leave because of fraud and corruption scandals. No Republican senators voted for SB 327. Nationwide, Republicans have benefitted substantially in recent years from dark money rules, which allow donors to remain anonymous.
[jump]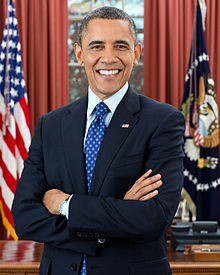 2. Obamacare signups have topped one million in California, surpassing the state's enrollment goal, the Mercury News$ reports. A new study also shows that state consumers are flocking to enroll in less-expensive health-care plans offered by Blue Shield and Health Net. Nationwide, the number of enrollees in the Affordable Care Act is now more than 5 million and is expected to reach 6 million by the March 31 deadline, the LA Times$ reports.
3. Asian-American state legislators have successfully blocked a ballot measure that sought to reinstate affirmative action at UC Berkeley and other public universities in California, the Bay Area News Group$ reports. Asian-American parents lobbied hard to table the measure, arguing that it could make it tougher for their children to get into UC schools. The measure sought to help African-American and Latino students.
4. The Oakland City Council is scheduled to decide tonight whether to tighten the city's rent control law by restricting the ability of landlords to raise rents when they do capital upgrades to their buildings, the Chron reports.
5. And solar-rooftop company Solar City says PG&E and other state utilities are blocking residents from installing battery packs in their homes that would allow them to store energy from their solar panels, the Chron reports. Battery packs are considered key to making rooftop solar affordable for homeowners, but they would also slash profits for utilities.
$ = news stories that may require payment to read.