Stories you shouldn't miss: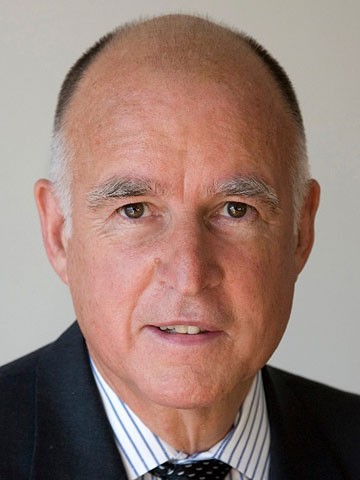 1. A near
super-majority of Californians — 65 percent — support the new aid-in-dying law
that Jerry Brown signed yesterday, the
SacBee
$ reports, citing a new Field Poll that was conducted prior to the governor's decision. In his signing statement of the legislation, Brown, a lifelong Catholic, wrote,
"In the end, I was left to reflect on what I would want in the face of my own death."
The new law, which allows physicians in California to prescribe life-ending drugs for terminally ill patients, was strongly opposed by the Catholic Church, some Latino political leaders, and many conservatives.
2. The Northern California coastal city of Fort Bragg
is facing a severe water shortage because of the drought and has ordered restaurants to use paper plates and disposable utensils
in order to save water, the
Chron
reports. The city's primary water source — the Noyo River — is at extremely low levels, to the point that salty seawater has been pushing into Fort Bragg's freshwater supply.
[jump]
3. Governor Brown plans to
sign equal pay legislation today in Richmond at the Rosie the Riveter World War II Home Front National Historic Park
, the
CoCo Times
$ reports. The new law will require employers to pay women the same as men for "substantially similar work."
4. UC Berkeley will require student applicants
to submit letters of recommendation from teachers and mentors this fall
— in a move that critics say could benefit wealthy students who attend small private high schools that have resources and staff available to write such letters, the
LA Times
$ reports.
5. And Berkeley Councilmember Laurie Capitelli said he is
donating money that he received in a questionable real estate deal to charity
, the Bay Area News Group$ reports. Capitelli, a realtor, came under fire for personally profiting from a taxpayer-funded home loan provided to Police Chief Michael Meehan.