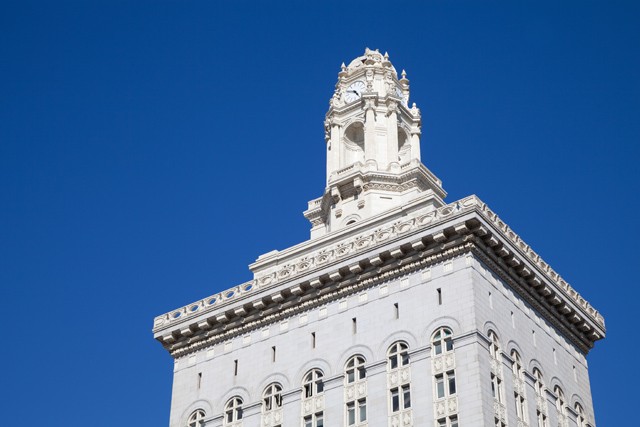 Safe Havens:
Oakland's plan to establish "safe havens" throughout the city is taking shape.
Earlier this month
the city council approved sanctioned camps
 to be located on city-owned property in council districts 1, 3, and 5. Homeless residents who choose to live in these "controlled access" locations would have portable toilets, food preparation areas, tuff sheds to live in, and storage sheds to secure their belongings. The safe havens would also provide links to resources for drug treatment, employment, and housing assistance.
City staffers are coming back to the council's Life Enrichment Committee this week
with several more possible locations
for safe haven camps. These include:
11 4th Street, on a site owned by the Peralta Community College District in council district 2.
3050 International Boulevard on city owned land near the Fruitvale business district in council district 5
905 66th Avenue, near the Coliseum BART station on city owned land, in council district 6.
796 66th Avenue, also very close to the BART station, on city land in council district 7.
The only council district that doesn't yet have a possible safe haven site is district 4, which encompasses Montclair, the Dimond, the Laurel, and Allendale Park.
City staffers say they think the safe havens should be located near transit and near existing homeless camps.
Legal Recreational Cannabis:
California legalized the adult recreational use of marijuana last year, and now Oakland is gearing up to change its municipal pot laws to facilitate the end of state prohibition.
The council's Public Safety Committee
will take up the matter
this week. Included is a proposed new rule that would allow any adult to cultivate up to six cannabis plants at home, and it wouldn't have to be medical pot.
Of course, marijuana is still illegal under federal law.
Tenant Relocation Payments for Condo Conversion and Owner Move-In Evictions:
Councilmember Rebecca Kaplan is proposing to expand financial assistance to tenants who are displaced because their landlord carries out an owner move-in eviction or displaces them due to a condominium conversion.
Currently, tenants who are displaced by both activities get nothing when they move out.
Kaplan wants landlords to pay tenants between $6,500 and $9,857 (depending on the size of the apartment) when an owner conducts these kinds of no-fault evictions.
The reason for this assistance, according to Kaplan's staff, is as follows:
"Just like tenants who are displaced for Ellis or code compliance evictions, tenants who are displaced in Oakland due to owner/relative move-ins and condominium conversions will be forced to incur substantial costs to relocate to new housing. These costs include, but are not limited to, move-in costs to a new unit, actual moving costs, new utility hookups, payment for temporary housing while new permanent housing is sought, and lost work time seeking housing."
The council's Community and Economic Development Committee
will hold a hearing on the proposal
 today.