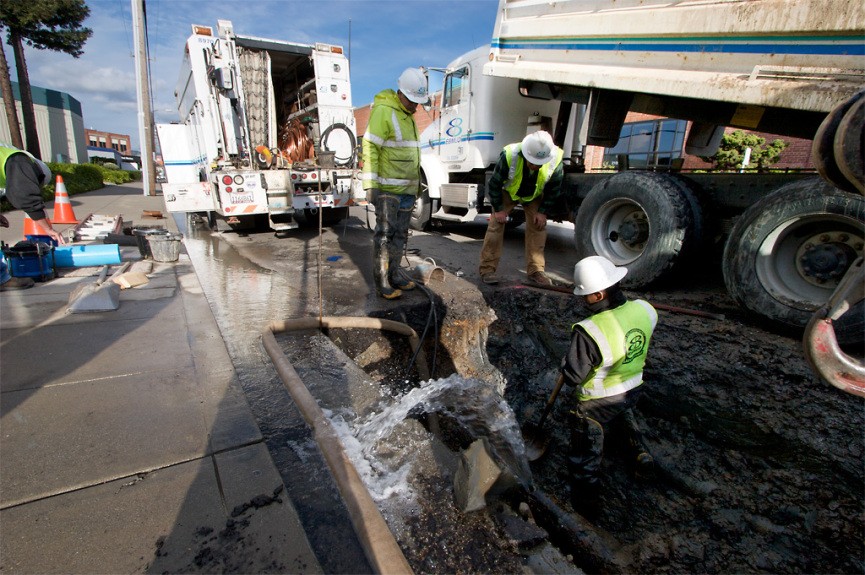 News you don't want to miss for Aug. 13:
1.
Fourteen water main breaks occurred around West Berkeley on Wednesday night
, the
San Francisco Chronicle
reports. Some residents in the area and surrounding cities lost access to water and some streets flooded. $$
2.
A man was stabbed on Thursday morning in downtown Oakland
, the
East Bay Times
reports. The incident occurred just after sunrise at Snow Park, near Lake Merritt. $$
3.
Kamala Harris' nomination as the Democratic VP, along with Biden's lead in the polls, already has many California lawmakers lobbying for the possible appointment to replace her in the U.S. Senate
, the
Associated Press
reports. The early list is heavy on SoCal candidates, but all three of Alameda County's congressional leaders — Reps. Barbara Lee, Eric Swalwell, and Ro Khanna — are possible choices.
4.
Since visiting the Oakland Museum isn't possible because of the pandemic, the museum created an online archive of photographer Dorothea Lange's work earlier this month
, the
San Francisco Chronicle
reports.
5.
The Avenue bar on Telegraph Avenue, has created an outdoor space for patrons to watch movies and dine on tacos
,
SFGate
reports. The bar will screen "Spirited Away" on Friday night.
$$ = Stories you may have to pay to read.