Stories you shouldn't miss: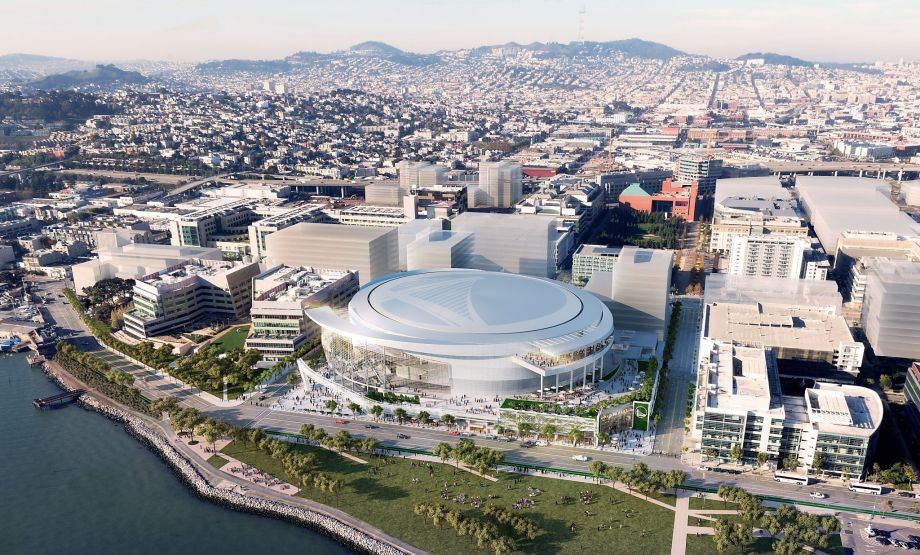 1. The Golden State Warriors
have sold the naming rights to their planned San Francisco arena to JP Morgan Chase bank
for an undisclosed sum, the
Chron
reports. Under the deal, the Warriors' new home, which is to be built on the San Francisco waterfront, will be called the Chase Center. The naming rights deal is an indication that the Warriors and Chase think the team will prevail in two lawsuits filed against the new arena by UC San Francisco Medical Center donors who contend that the facility will create a traffic nightmare for the hospital. The lawsuits have delayed the planned opening of the arena until at least 2019.
2. A large majority of Californians —
62 percent — say the government does not do enough to regulate guns
, the
SacBee
$ reports, citing a new survey by the Public Policy Institute of California. The poll also found that 82 percent of state residents think undocumented immigrants should be able to stay in the United States legally if certain requirements are met, and "68 percent, a record-high number, say immigrants are a benefit to the state because of their hard work and job skills."
3. Governor Jerry Brown
unveiled a statewide ballot measure for this November that seeks to offer prison inmates more chances to be released from custody if they've been rehabilitated
, the
LA Times
$ reports. The measure also would require judges to decide whether juveniles should be tried as adults — rather than prosecutors.
[jump] 4. A state appellate court may
greenlight a lawsuit filed by public education advocates who contend that California has failed to provide an adequate education to K-12 students in violation of the state's constitution
, EdSource reports (h/t Rough & Tumble).
5. Oakland Mayor Libby Schaaf plans to announce today
a public-private partnership to fund education programs designed to help children from low-income families graduate from high school and go to college
, the
Chron
$ reports. The mayor, however, has yet to fully identify the $38 million in funding for her Oakland Promise initiative.
6. A federal judge ruled that
Berkeley can move forward with its new law requiring cellphone retailers in the city to warn customers that carrying phones close to their bodies might violate federal radiation standards
, the
Chron
reports. The smartphone industry had sued to block the new law, arguing that it violates its First Amendment rights.
7. And rideshare company Lyft agreed to
a $12.25 million settlement with its drivers
in which the drivers will receive added employment protections but will remain independent contractors and not employees of the company, the
Mercury News
$ reports. Uber is facing a similar lawsuit from its drivers, but there is no indication that it plans to also reach a settlement.