Stories you shouldn't miss: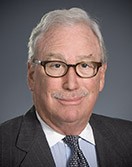 1. Regulatory experts told legislators yesterday that the California Public Utilities Commission
is plagued by a culture of "lawlessness,"
the
Chron
$ reports. The experts were referring to troves of emails sent between top CPUC officials and PG&E, in which the CPUC agreed to award special treatment to PG&E, a utility it is supposed to regulate. It's "not just a culture of coziness — it is far worse than that. It is, in our opinion, an unprecedented example of lawlessness … at one of the most important regulatory agencies in the state of California," said Ed Howard, an expert in regulatory and administrative law at the University of San Diego law school's Center for Public Interest Law.
2. Neighbors of a West Oakland woman who was caught in the crossfire of a brazen gunbattle
called 911 thirteen minutes before the mother was killed while protecting her two young children
, the
Chron
reports. Police dispatchers, however, did not send officers to the scene, because there were only reports of an escalating argument — not of shots fired.
[jump]
3. The state Board of Education
voted unanimously to suspend for another year California's Academic Performance Index (API), which is based on test scores
and is used to evaluate public schools, the
LA Times
$ reports. The state suspended the API because it adopted computerized testing last year and had not ironed out all the bugs in the system. The board also plans to adopt a series of measures to judge school performance, rather than just test scores.
4. Two federal judges
ruled against Uber and Lyft
, saying that juries must decide whether so-called rideshare drivers are employees or independent contractors, the
Chron$
reports. Uber and Lyft had argued that the drivers are contractors, and if the companies lose at trial, it could torpedo their business models.
5. And a Contra Costa County judge
threw out a defamation lawsuit filed by prosecutor Michael Gressett
against the county, ruling that the District Attorney's Office had enough evidence to investigate rape allegations against Gressett, the
CoCo Times
$ reports. Gressett claimed that the rape case against him was politically motivated. Criminal charges against Gressett were eventually dropped.