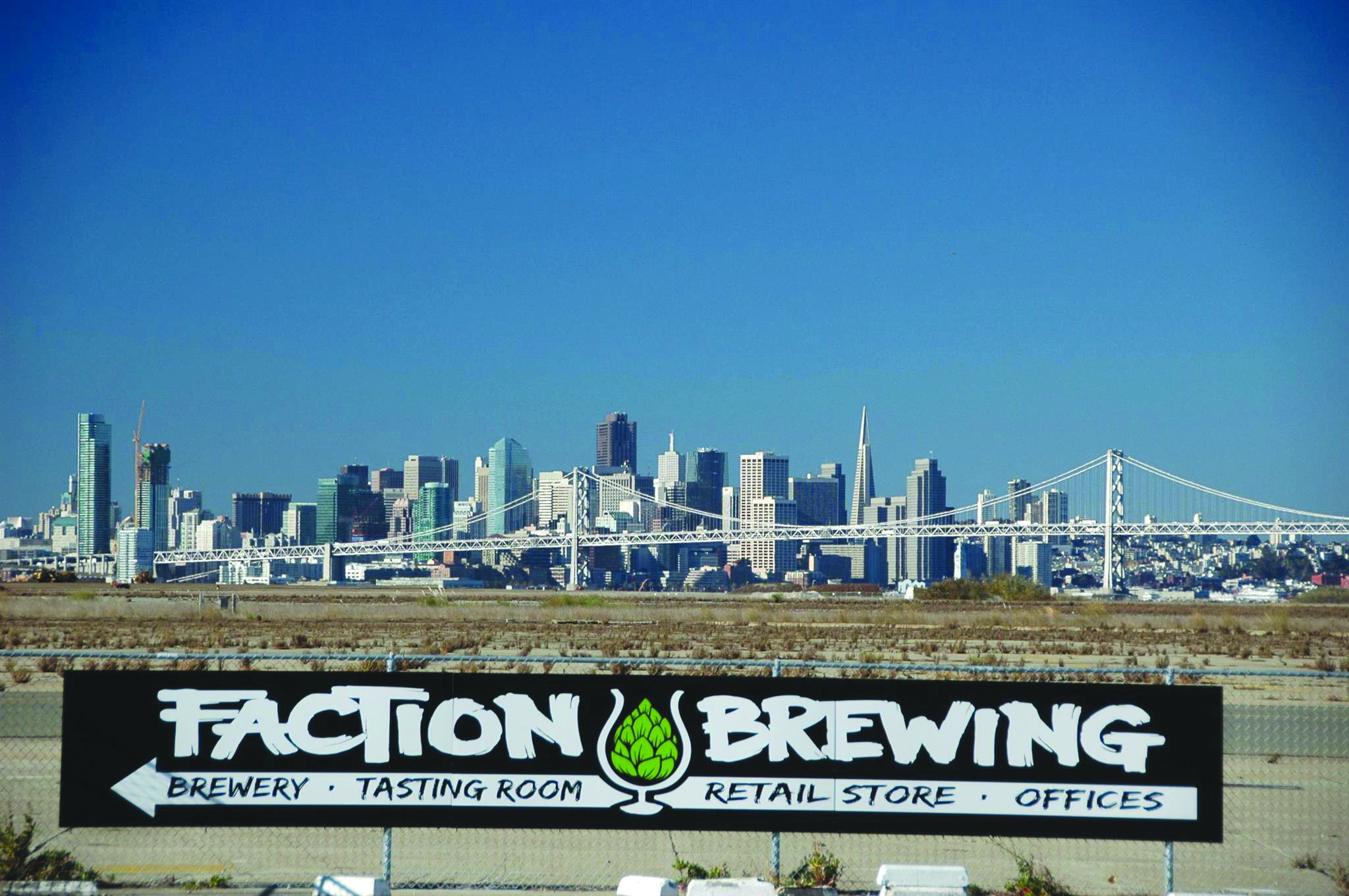 You could stay in all weekend and watch
Purple Rain,
or listen to any one — or all — of Prince's brilliants records. But it's more likely that he would have wanted you to get out and dance this weekend. Here are some ways to do that, and more, below.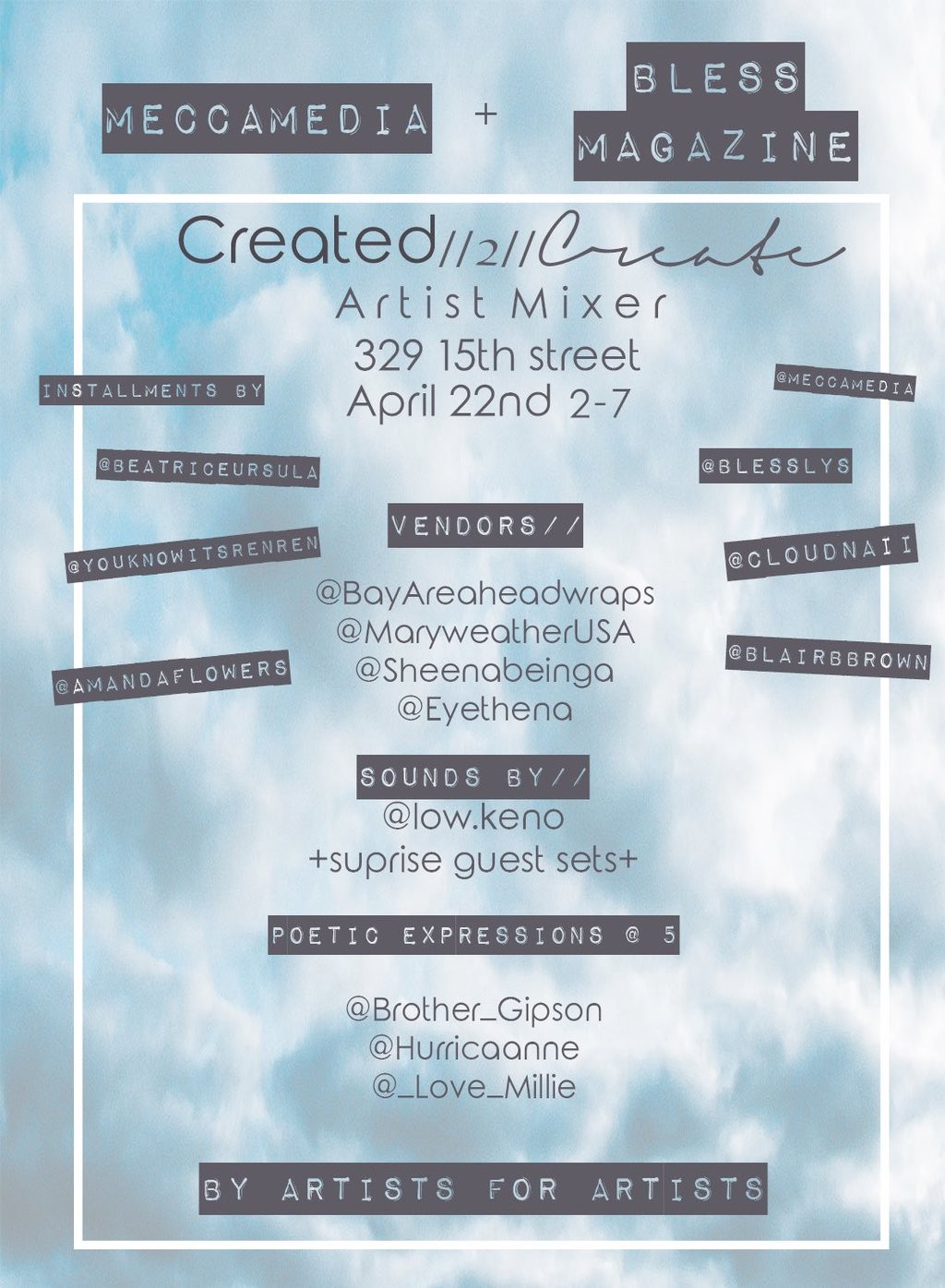 Created 2 Create
Those lucky enough to be off work on Friday should stop by Created 2 Create, an interdisciplinary artist mixer organized by local up-and-coming photographer, filmmaker, and event producer Mecca Media at Omiroo Gallery in downtown Oakland from 2 to 7 p.m. Mecca conceived of the event as a way for young artists and creatives of different disciplines to meet one another and hash out ideas. Created 2 Create will be a laid-back day party with a DJ set by Low Keno, who's half of the DJ duo $ex $hop, which specializes in down-tempo, sexy R&B and forward-thinking beats. There will be additional surprise musical guests and a poetry reading featuring Brother Gipson, Hurricaannee, and Love Millie, plus art installations and local craft vendors posted up all day.
— Nastia Voynovskaya
Fri., April 22, 2-7 p.m. Free.
[jump]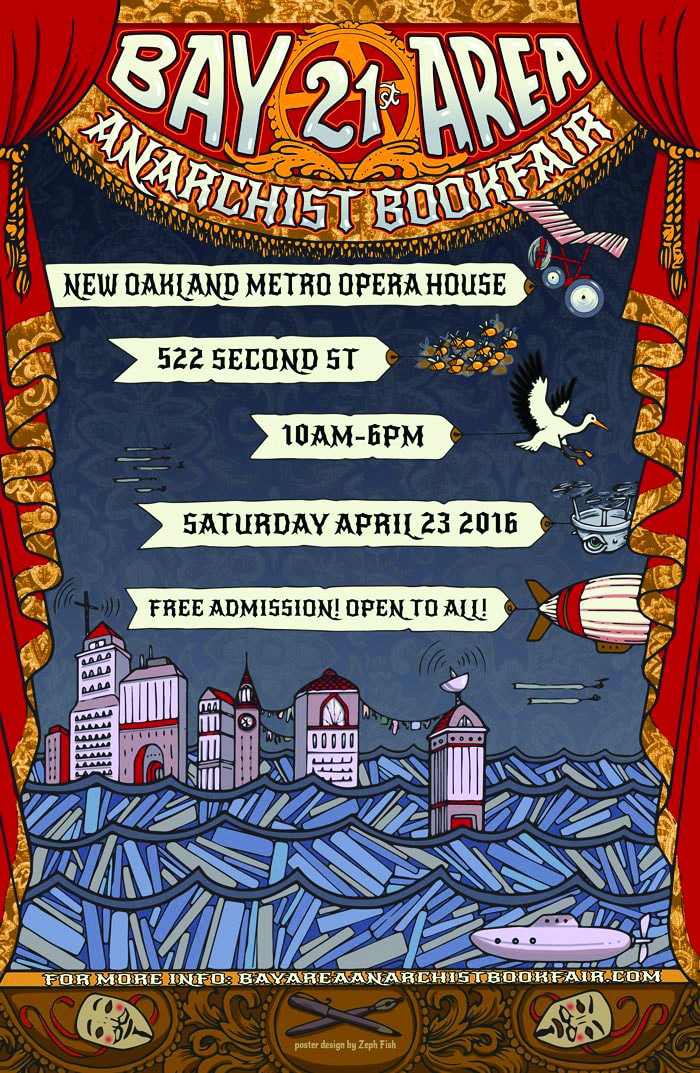 2016 Bay Area Anarchist Book Fair
The annual Bay Area Anarchist Book Fair is back to showcase radical literature for the 21st year in a row on Saturday, April 23 from 10 a.m. to 6 p.m., this time at the recently-relocated Oakland Metro Operahouse (522 2nd St., Oakland). As usual, there will be a host of local publishers and print purveyors in attendance, all offering their own take on political resistance, from AK Press to Endless Canvas. Programming will include "Anarchists, Race, Police Brutality, and the Rise of the Right," a discussion of anti-racism and solidarity within the anarchist movement; "We Are the Crisis of Capital, And Proud of It!," a conversation about what anti-capitalist revolution can mean today; and the intersectional writer panel "We are All of Our Identities All of the Time: Women of Color on Punk, Parenting, and the Beautiful Struggle for Social Justice in the Face of White Anxiety." As always, the event will be free and open to the public.
— Sarah Burke
Sat., April 23 Free. BayAreaAnarchistBookFair.com
Brewbies In The Bay Craft Beer Festival
The internet age has inspired an appreciation for portmanteau words, so it's fitting that a newcomer brewery would be the setting for a new beer festival called Brewbies in the Bay. Hosted by Alameda's own Faction Brewing (established in 2013), the event features offerings from over forty West Coast breweries. While the specific brewers on the lineup are too many to list, it includes established favorites and upstart, niche-market purveyors. Faction's own offerings are representative of the Californian affinity for IPAs, porters, and stouts. In fact, the brewery took a bronze medal at the 2014 Great American Beer Festival. All proceeds will benefit the Keep a Breast Foundation, a breast health awareness nonprofit, so attendees can chug suds for a cause. Participating brewers will even offer specialty pink beers to support the fight against breast cancer. And there will be a free shuttle from West Oakland BART, so you don't have to draw straws to pick a designated driver.
— Bert Johnson
Sat., April 23, 12-5 p.m. $45, $60. FactionBrewing.com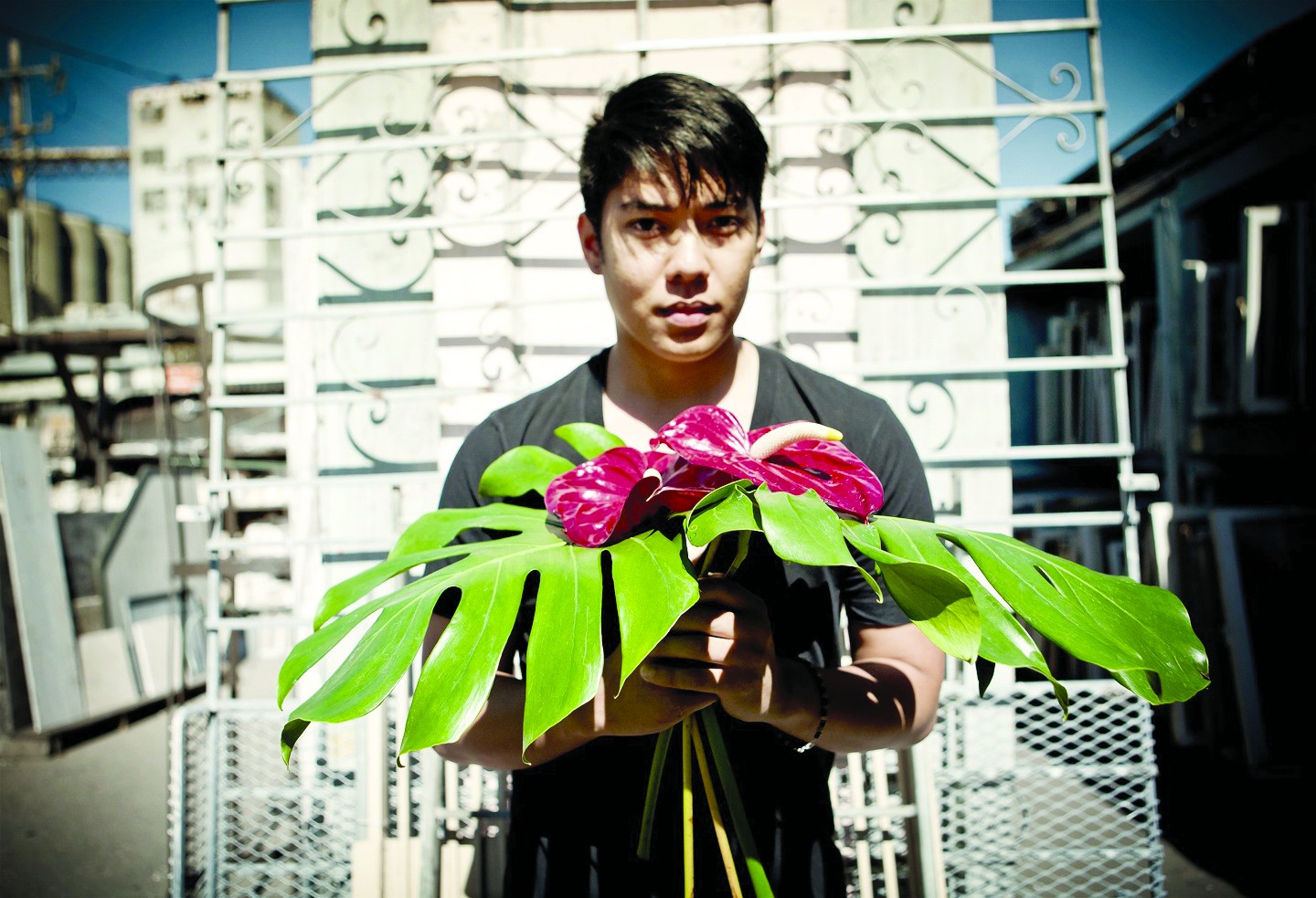 Blackbird Blackbird
San Francisco's Blackbird Blackbird is the solo project of Mikey Maramag, who makes bubbly, sparkly dance music with uptempo rhythms and eclectic, inventive samples juxtaposed with plainspoken indie-pop vocals. His 2015 album Strawberry Light pulses with minimal house beats and glossy synth melodies; delicate harmonies, jittery percussion, and aquatic-sounding samples ornament the tracks throughout. The musician has a knack for making music that's danceable yet surprising at every turn — whether writing pop songs or more abstract beat instrumentals. Strawberry Light also contains several remixes of tracks from his 2014 release, Tangerine Sky, a more euphoric, effervescent precursor to his most recent project. Blackbird Blackbird performs at Social Hall SF with UK singer-songwriter Chad Valley on April 23.
— N. V.
Sat., April 23, 8 p.m. $16, $18. SocialHallSF.com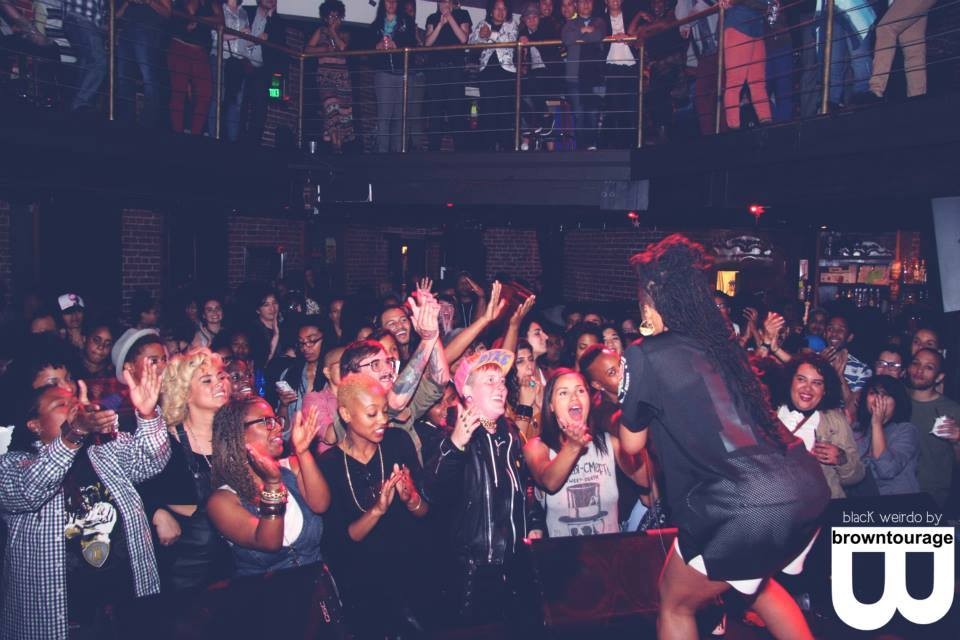 Get Low
Chaney Turner of Social Life Productions has been throwing parties in her native Oakland for the past decade. Over the years, her events have provided many safe spaces for the East Bay's queer people of color to turn up. Her latest event, a new hip-hop dance party called Get Low, premieres at Starline Social Club this Saturday. While billed as an event for queer people of color, allies are also welcome. DJs Lady Ryan, Motive, and Criddy will spin, while Atomic Allure provides pole dancing entertainment. Furthermore, the event promises live art and light shows. But above all else, it'll be an inviting place for non-hetero folks to dance, have fun, and maybe get a little sexy in a setting that doesn't prioritize the straight, male gaze.
— N. V.
Sat., April 23, 9 p.m. StarlineSocialClub.com
If your pockets are feelin' light and you're still yearning for more suggestions, we've got a ton, and these ones are all
FREE!
We're Hungry: Got any East Bay news, events, video, or miscellany we should know about? Feed us at
[email protected]