Since you're all most likely on your way home from Michael's with a bouquet of plastic daisies and glow-in-the-dark body paint, craving burgers you can't have because the $70 American Apparel crop top you just got won't allow it, trying to decide which borrowed fanny-pack will look best with your new sandals, I'll be brief…who am I kidding, y'all have already left in your rented mini-van down south to the promised land. Happy Coachella, kids! For those of you that opted out of the annual Free People model shoot / Heineken-fueled bro-down, and for those who regretfully settled on Weekend 2, check out what Oakland's got to offer. I can almost guarantee you a better time, although your Instagram-game may go unnoticed.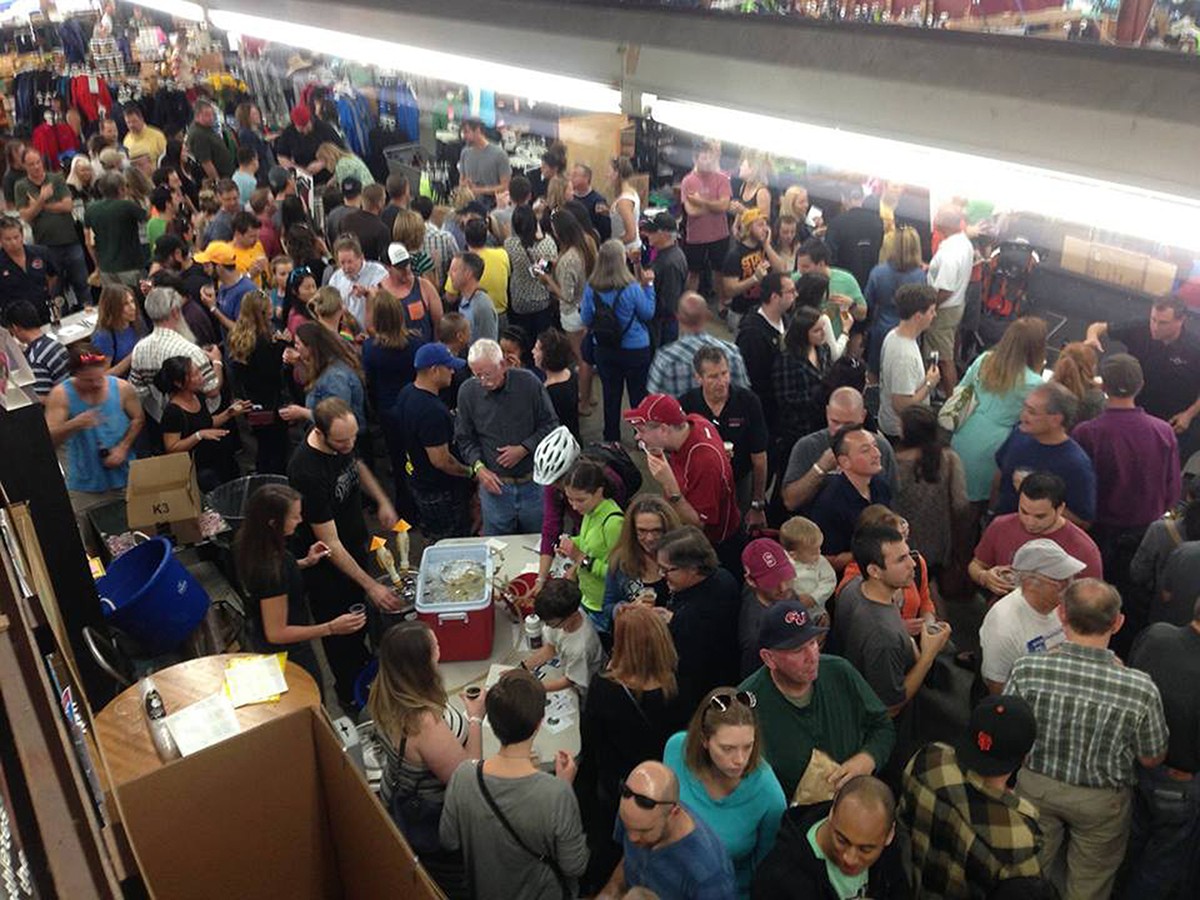 Crossroads 2015
When confronted with particularly moving sensory input, people tend to explain the sensation using the language of other senses. Whole genre clichés are constructed that way, such as when indie pop commentators say songs are "breezy" and 1"beach-y." Because songs evoke images and vice versa, it only seems natural that artists would create works that combine music and film, and hold each component up as equal. That's what Grouper — the longtime vessel of songwriter and so-called "quiet noise" practitioner Liz Harris — and the local filmmaker Paul Clipson accomplished with Hypnosis Display. Clipson and Harris are bound by a mutual affinity for the analog tools of their respective trades, and together created a meditation on the Western expansion of America. Live, they'll perform the work on Friday at the
Victoria Theater
 as part of Crossroads 2015, an annual service from SF Cinematheque focused on avant-garde films and expanded cinema. It's a three-day festival presented by SOMArts, Canyon Cinema Foundation, the Center for New Music, and Oddball Film + Video — a handful of local institutions with little regard for the boundaries of creative disciplines and individual senses.
— Sam Lefebvre
April 10-12/ Visit website for times and prices. SFCinematheque.org
[jump]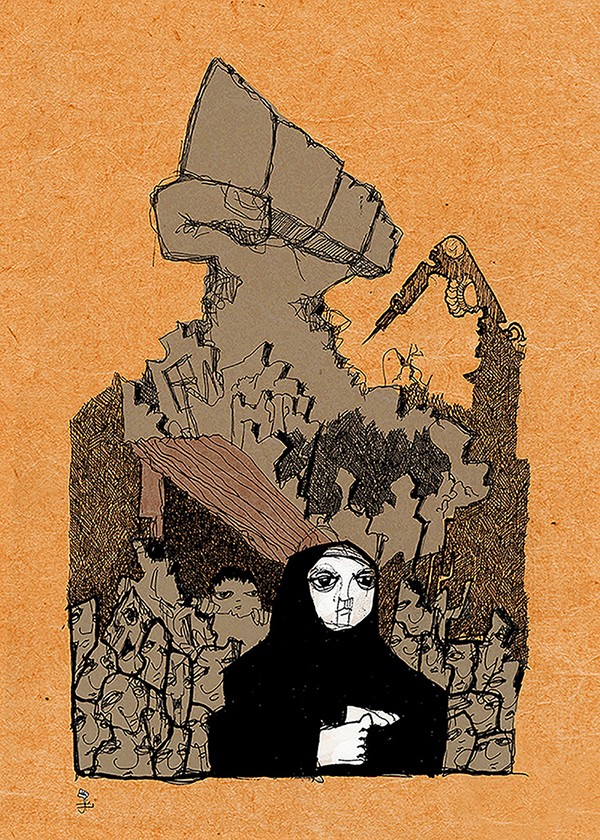 Brewfest 2015 at Sports Basement
If you like riding bikes and drinking beer (though please, for safety's sake, not both at the same time), this Brewfest ought to be right up your alley. Hosted by
Sports Basement
, Berkeley's super-sized sporting goods retailer, the event will feature reps from six Bay Area breweries — Drake's, 21st Amendment, Lagunitas, Strike Brewing, Anchor Brewing, and E.J. Phair — who will be on hand to pour unlimited samples of their beers for a mere $5 admission fee. All proceeds from tickets will benefit the nonprofit Bike East Bay, as will 10 percent of the proceeds from merchandise purchases made during the event. And to make sure no one has to drink on an empty stomach, the Taste of the World food trucks will be selling their usual array of internationally inspired fare
.— Luke Tsai
Sat., April 11, 4-7 p.m. $5. SportsBasement.com
Belle & Sebastian
Belle & Sebastian — which performs at the
Greek Theater
 on Sunday — has the strongest brand in indie pop. It's named for a French children's show. Its album covers are reliably festooned with mood-lit, monochromatic fashion shots of alt kiddos. Bandleader Stuart Murdoch recently graduated from making albums to making albums inspired by the films he wishes to make. And then he actually made a movie. (
God Help the Girl
. It's lovely.) Thankfully, a consistent component of the Scottish aesthetes' brand is crucial music.
If You're Feeling Sinister
, from 1996, is in the pantheon of fully realized debut albums. "Lazy Line Painter Jane," the EP version from 1997, features one of the most epically heart-wrenching organ swells in pop music. 2003's
Dear Catastrophe Waitress
is rightly regarded as the band's pinnacle, which doesn't diminish the irresistibly clever conceit of 2006's sad-sack laundry single, "The Blues are Still Blue," nor, for that matter, "Nobody's Empire," the opening five-minute, soul-inflected vamp on this year's
Girls in Peacetime Want to Dance.
It's all a bit precious, but that's just a part of the brand.
— Sam Lefebvre
Sun., April 12, 7 p.m. $103+. TheGreekTheatreBerkeley.com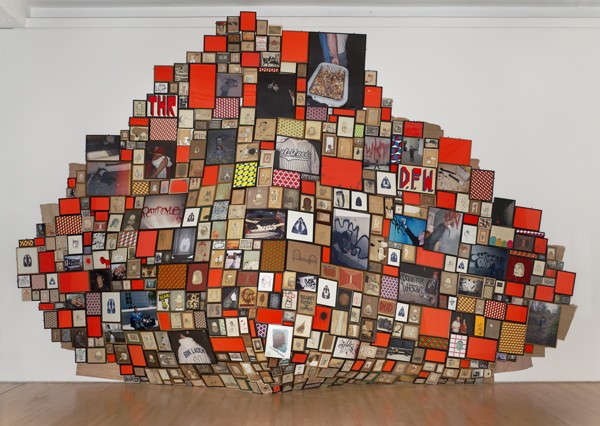 Re-Visions: Black and Brown Resisting State Violence
At the opening of
Re-Visions: Black and Brown Resisting State Violence
, Lara Kiswani, the executive director of the Arab Resource and Organizing Center (AROC), made it clear that the work in the show was not made by people who are primarily artists. They are activists and organizers involved with organizations that AROC works with, and the pieces themselves are not just paintings, drawings, and photos, but political acts of resistance in themselves. The show was primarily brought together by AROC and Art Forces, the group behind the Oakland Palestine Solidarity Mural across from
Uptown Body and Fender
, where this exhibit is currently on display. It features an array of locally created works that focus on action, resilience, and empowerment, specifically challenging state violence, policing, and prisons. With each group of works accompanied by a long statement from the artist, the show draws connections between similar injustices taking place all over the world. To further that discussion, a roundtable event will be held on April 17 at 6 p.m., featuring a panel moderated by Maisha Quint from Eastside Arts Alliance. Also a commemoration of Palestinian Prisoners Day, this show has a more powerful and important impact than most.
— Sarah Burke
Through April 17. Free. ArabOrganizing.org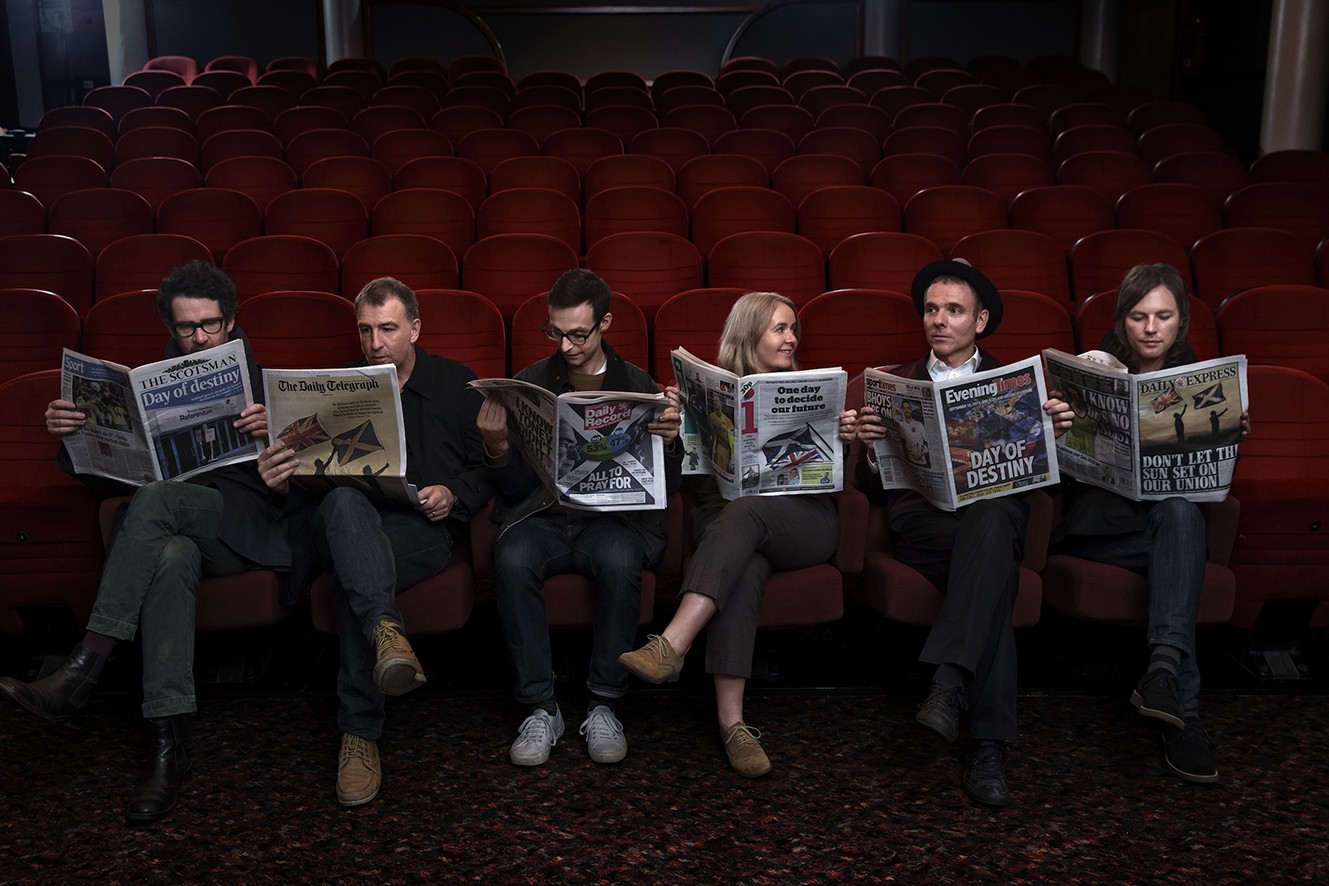 Fertile Ground: Art and Community in California
During the height of the Great Depression, married painters Diego Rivera and Frida Kahlo moved from Mexico to San Francisco. Rivera had been commissioned to paint a number of murals in the city, including the iconic
Allegory of California
at the Pacific Stock Exchange. The pair was welcomed by a cohort of like-minded artists — including Ralph Stackpole, Victor Arnautoff, and Sargent Johnson — who were similarly struggling to create politically conscious and critical art while also being funded by the federal government. Together, these artists formed a community that came to define the national memory of Depression-era America, impressing an indelible mark on art history in California and beyond. The work of these artists is now on view in the show
Fertile Ground
at the
Oakland Museum of California.
The exhibit highlights the importance of creative community and the momentum its bonds can bring to shifts in both art and politics. Appropriately, it's a collaboration with SFMOMA that utilizes the rare opportunity to show some of SFMOMA's most famous works while it's closed for renovation. This is the last weekend to see the show.
— Sarah Burke
Through April 12. $5-$15. MuseumCA.org


If your pockets are feelin' light and you're still yearning for more suggestions, we've got a ton, and these ones are all
FREE!
We're Hungry: Got any East Bay news, events, video, or miscellany we should know about? Feed us at
[email protected]