It finally rained! And… that's about it. That's everything that was notable about your week, huh? Well, hopefully the weekend will do you better. Here are some hints at how to make it memorable: 
Dick Diver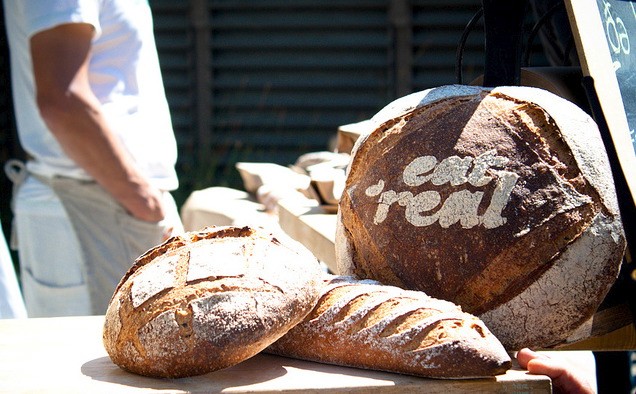 Dick Diver is an unwitting figurehead of "dolewave," a term coined in jest to describe the latest volley of jangly, shambolic, blasé, breezy rock bands from Australia. Sure, some of the best smart-but-ambivalent songwriters in scrappy pop outfits during post-punk 1980s (the Go-Betweens, Flying Nun Records) hailed from Australia and New Zealand, which lends some credibility to the region's recent retro fixation, but Dick Diver's prominence has nothing to do with nostalgia. Along with Lower Plenty, Dick Diver is a dolewave group known abroad because its songwriting — with expansive song structures, forlorn and wispy guitar playing, yearning vocals, and flashes of humor — is fantastic. Notably, while dolewave acts often embrace asininity as a cute gimmick, Dick Diver's substantial discography includes shots at the increasingly conservative policies of Australia's dominant political party. Cheers to being jangly, shambolic, breezy — and indignant. Saturday, Sept. 20. 7:30 p.m.
Make-Out Room
. Sunday, Sept. 21. 3 p.m.
The White Horse
. $TBA. 
— Sam Lefebvre
Saturday, Sept. 20, 7:30 p.m. and Sunday, Sept. 21, 3 p.m. $8. MakeOutRoom.com
[jump]
Doña Tomás Turns Fifteen
Doña Tomás
, one of the Bay Area's grand dames of California-inflected upscale Mexican cuisine, is celebrating its fifteenth birthday this Sunday. It's only appropriate that the Temescal institution would commemorate the occasion with a full-blown Mexican quinceañera, complete with live music (courtesy of Hector Lugo and his band) and, of course, plenty of food and drinks. The $15 cost of admission includes a selection of small bites (including carnitas tostadas, quesadillas with rajas and corn, sopes with achiote shrimp and pickled onions, and assorted ceviches) and the restaurant's signature (and quite potent) house-made margaritas. Traditional quinceañera attire — think ruffled tuxedos and poofy ballgowns — is optional, but strongly encouraged. 
— Luke Tsai
Sunday, Sept. 21, 5-10 p.m. $15. DonaTomas.com

Girlstock: Transcendent Two Day Art and Music Party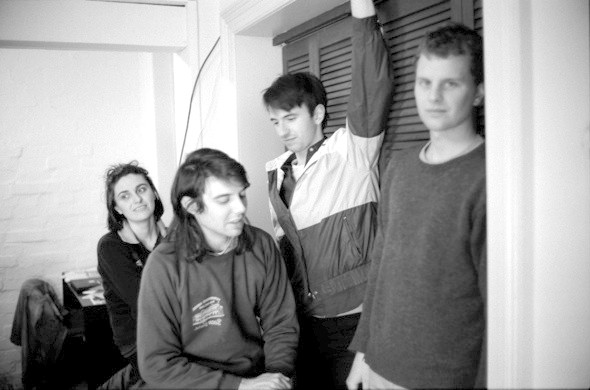 "Some people make computers in their garages," said Maei Flowers in an interview. "I make ways to help causes." Flowers heads the Girlstock Project, a collective of artists, musicians, dancers, and chefs that works together each year to put on a hefty fundraiser called Girlstock. The beneficiary of Girlstock changes annually. This year, the funds will go to
Bay Area Girls Rock Camp
(BAGRC), a local nonprofit that offers weeklong programs that teach girls how to form a band, write a song, and perform it — in addition to imparting other implicit lessons on female empowerment and self-acceptance. The two-day art and music party will start off at the Temescal Art Center (511 48th St., Oakland) with a silent art auction, an art show, and performances that include spoken word, music, and burlesque. Participating artists include Page Hodel, Jeremy Novey, and Cha Levias, and all of the art sale proceeds will go directly to BAGRC. Day two will take place at
Leo's Music Club
, and showcase three local bands: Bones of a Feather, Mental 99, and Snow Angel. Closing act Bones of a Feather, a collaboration of queer musicians of color, will surely be delivering the girl power — frontwoman Julie Indelicato has a tendency to belt with unapologetic force, as women ought to at Girlstock.
—Sarah Burke 
Art Party: Saturday, Sept. 20. Free. 6-10 p.m. Music Party: Sunday, Sept. 21. $10. 3-8 p.m. Girlstock.com
Moira Scar
Two members of Moira Scar — LuLu Gamma Ray and Roxy Monoxide — also perform as V.E.X., Ventriloquest Ectoplasmold Xanaxax, a mouthful of a band name that's as inscrutable as the music these Oakland artists produce. Descriptions of Moira Scar are similarly over the top, noting the outfit's debts to death rock, goth, psychedelic, and industrial, along with some cosmic or pseudo-scientific terminology for emphasis. Soberly, Moira Scar, which is performing at the
Hemlock
Saturday, sets noisy scree and dramatic vocals atop rollicking low-end grooves. It sounds gloomy, unnerved, and a tad cracked, but Moira Scar's live show, fraught with outlandish stage decor and visual projections, reinforces the group's overall garish, sci-fi garbage aesthetic. It's campy — unabashed and loud — executed with enough conviction to infect even the most stoic listeners. It's hard not to stagger away from a Moira Scar show without sputtering nonsense in the futile hope of rationalizing the experience. 
— S. L.
Saturday, Sept. 20, 9 p.m. $6. HemlockTavern.com
John Lewis: March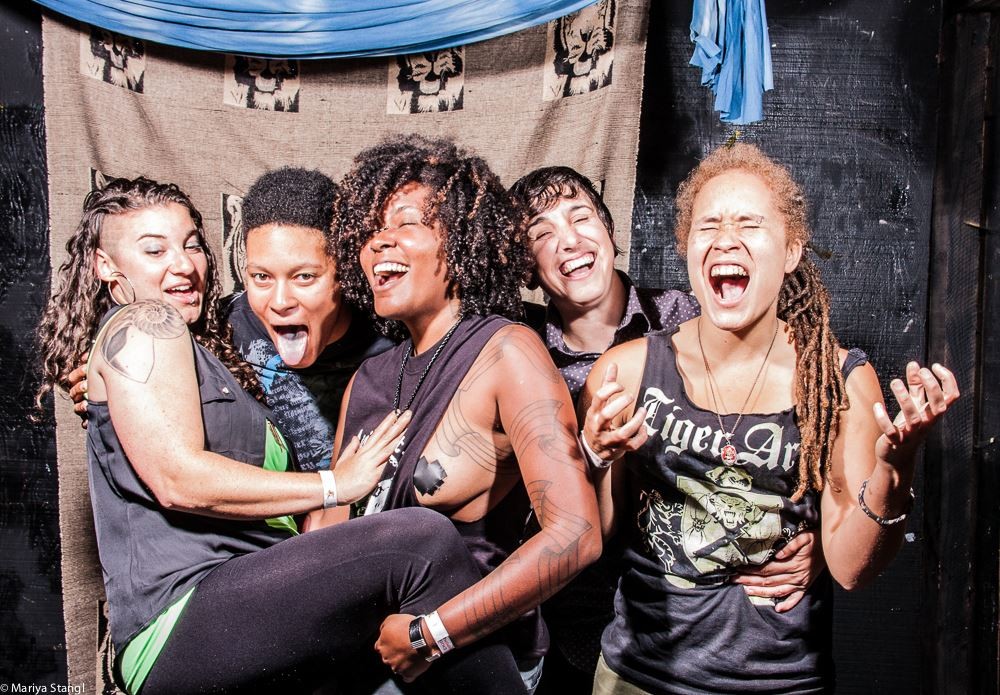 As a young man, John Lewis read a comic book that planted a philosophical seed inside him, which would later grow into an influential career as a civil rights activist. The comic book was Martin Luther King and the Montgomery Story, and illustrated the story of Rosa Parks. It also introduced the principles of nonviolent activism and the ways they could be used to abolish segregation. Lewis later became a key figure in the Civil Rights Movement, as chairman of the Student Nonviolent Coordinating Committee. He was among the leaders of the 1963 March on Washington and the 1965 Montgomery March known as "Bloody Sunday," which catalyzed the passage of the Voting Rights Act that same year. Recently, Lewis, a Congressman from Georgia, decided that he wanted to sow similar seeds in today's young readers by telling his story through a three-part graphic novel. Enlisting Andrew Aydin as a co-writer and Nate Powell as the artist, he published March: Book One in 2013. The New York Times bestseller is an accessible and riveting introduction to pivotal moments in American history and the personal dilemmas that accompany a life of activism. The colorless illustrations are somber and dramatic, with heavy shadows overlying many of the scenes, offering endless opportunities for metaphorical interpretation of black and white. Lewis will be at
Calvary Presbyterian Church
on Saturday, September 20 at 2 p.m. and the
Northbrae Community Church
at the same time on the following day to discuss and sign the book. Book Two will be released next January.
 — S. B.
Saturday, Sept. 20, 2-4 p.m. and Sun., Sept. 21, 2-4 p.m. Free. BerkeleyPublicLibrary.org


BONUS! 
This weekend is also Eat Real Fest, which Luke Tsai wrote you up a guide for. 

The Icky Boyfriends are playing a reunion show at 1-2-3-4 Go! on Saturday. 

This Ain't No Mouse Music! is opening at a number of theaters, with musical performances and guest appearances. 


Moira Scar will be playing at the Hemlock this Saturday.

If your pockets are feelin' light and you're still yearning for more suggestions, we've got a ton, and these ones are all FREE!

We're Hungry: Got any East Bay news, events, video, or miscellany we should know about? Feed us at [email protected]