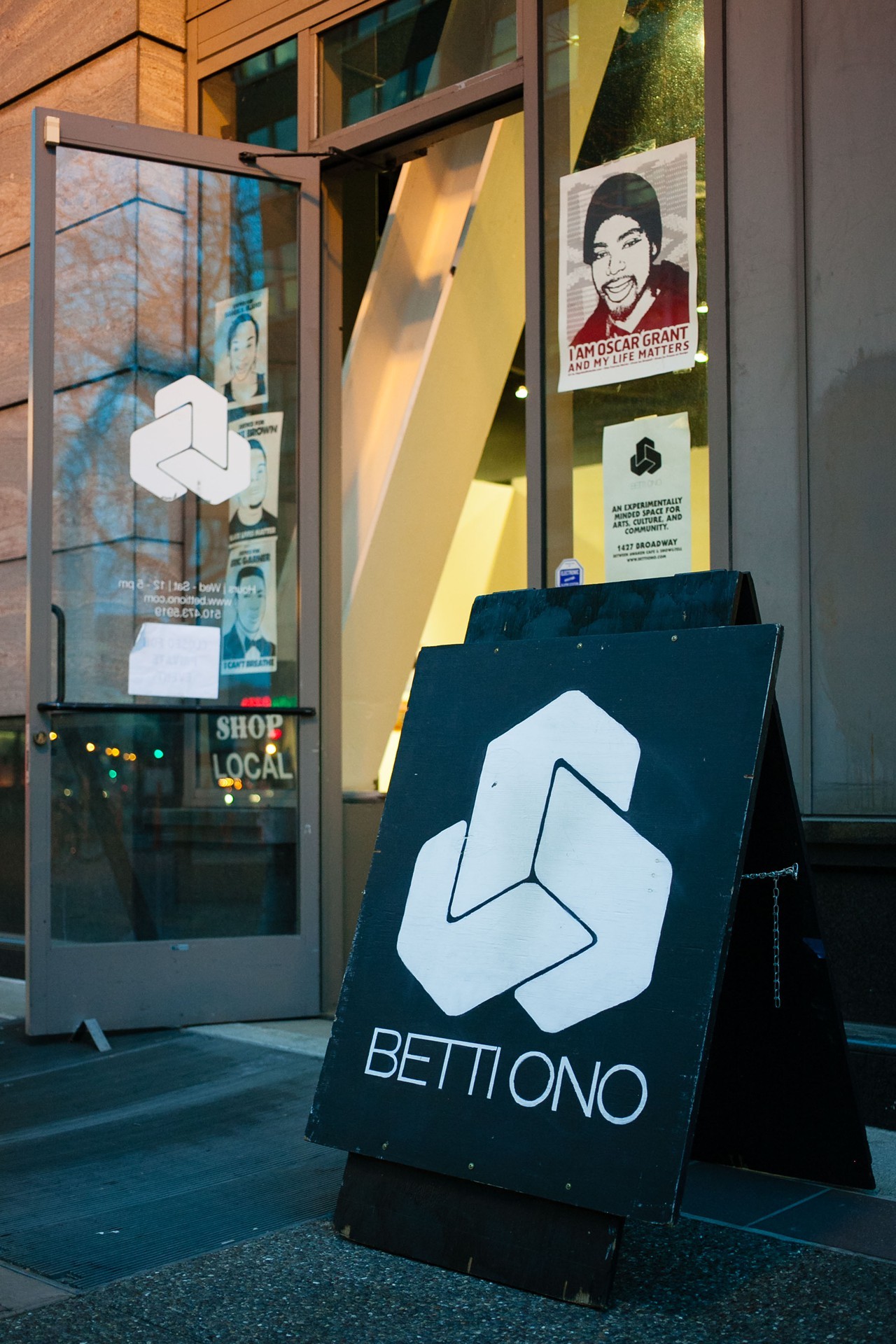 As the
Express
reported last month in our feature "
Will Oakland Lose Its Artistic Soul?
," 
Betti Ono Gallery (1427 Broadway, Oakland) is facing threat of displacement due to a 60% rent increase (which comes out to an additional $22,000).
Betti Ono Gallery, which aims to elevate marginalized voices and creative work, has been located in a city-owned building adjacent to Frank Ogawa Plaza for the past five years. Despite repeated requests, the gallery has been unable to obtain a long-term lease from the city, according to Betti Ono founder and director Anyka Barber. 
[jump] For nearly a year, Barber has been leading the
Oakland Creative Neighborhoods Coalition
 (OCNC) which is rallying members of Oakland's creative community — and beyond — to address the rapid displacement of Oakland's art spaces. The majority of OCNC meetings have taken place at Betti Ono, and the gallery has become a crucial hub for Oakland's arts and activist communities to convene and discuss the threat that gentrification poses to the city's culture and communities.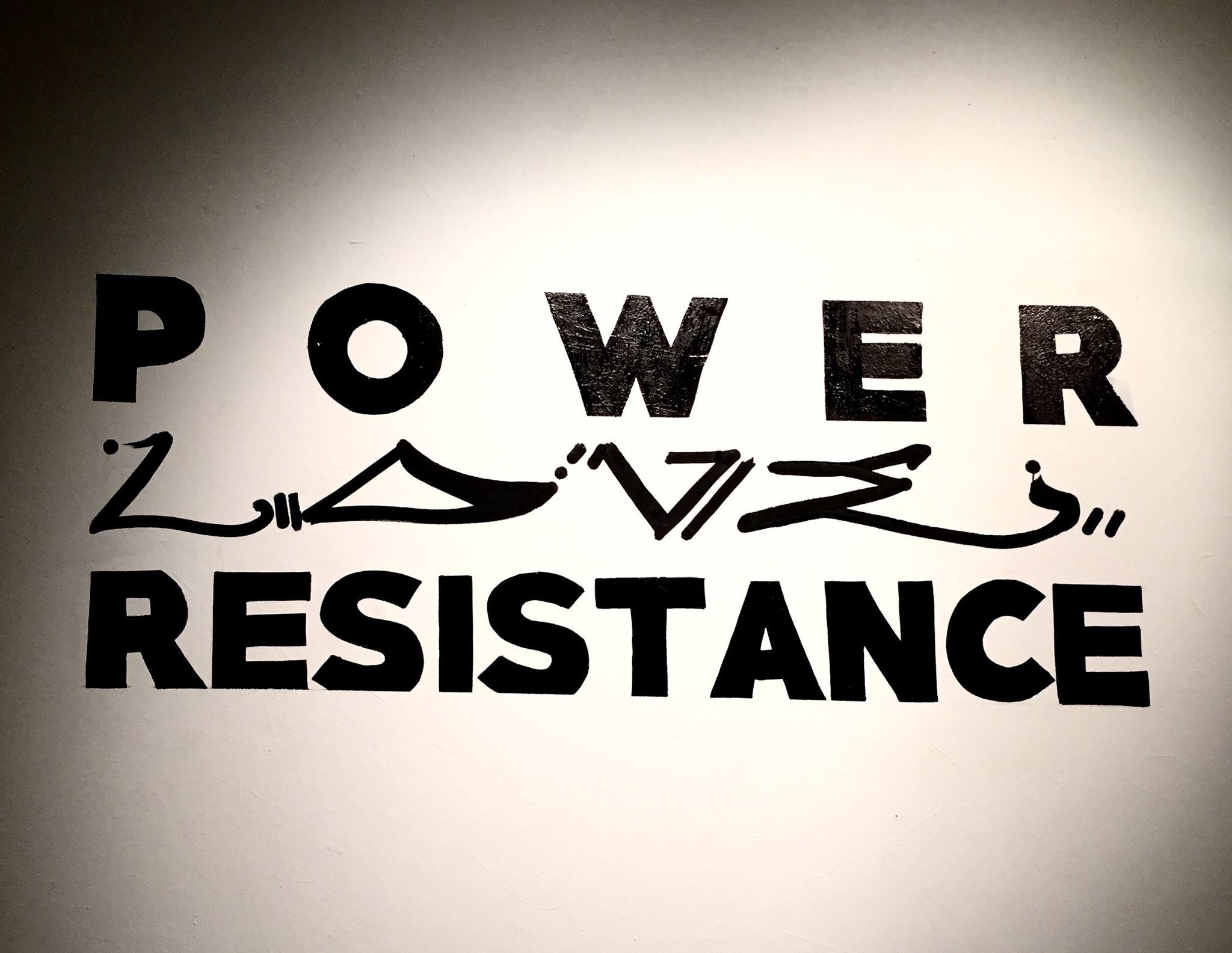 Barber recently launched a campaign, called "PowerLoveRestistance," to raise awareness about Betti Ono Gallery's situation, and to draw attention to the shared plight of Oakland art spaces in a climate of skyrocketing rents. The campaign, which was launched on March 15, includes a series of events as well as a
fundraising initiative
 with a goal of $50,000 to pay rent. 
As of this writing, the fundraising page has been live for seventeen days and 6% of the funding goal has been reached. 
The campaign page reads: 
"Oakland is the epicenter of a national affordability crisis, and Black-owned and people of color-owned spaces are the most hard hit. While we continue to demand the city provide us with the long-term lease we deserve, we need to raise $50,000. Our community partnerships, relationships and livelihood are on the line. … Any and all contributions will provide us with the critical resources needed to advocate and secure a 5-year lease while keeping our doors open and continuing to function as a space for activism, community transformation and cultural resilience. "
In addition, half of the gate donations for
tomorrow's First Friday Street Fair
(which is fiscally sponsored by a nonprofit called the Koreatown Northgate Community Benefit District) will be donated to Betti Ono Gallery's campaign. Plus, beginning this month, the street fair's hours will be extended, running from 5:30–9:30 p.m. for the rest of the season. (The extended hours are unrelated to Betti Ono Gallery, but all the more incentive to attend.)
Betti Ono will be holding a free 
First Friday event
tomorrow night from 6–9 p.m. in support of the campaign.  The event description promises a "super-charged evening of POWER." And tentative programming includes "community power mapping and messages," and "power ballads karaoke." 
Watch Betti Ono's PowerLoveResistance video below:
Betti Ono: Power, Love, Resistance from behold, creators on Vimeo.