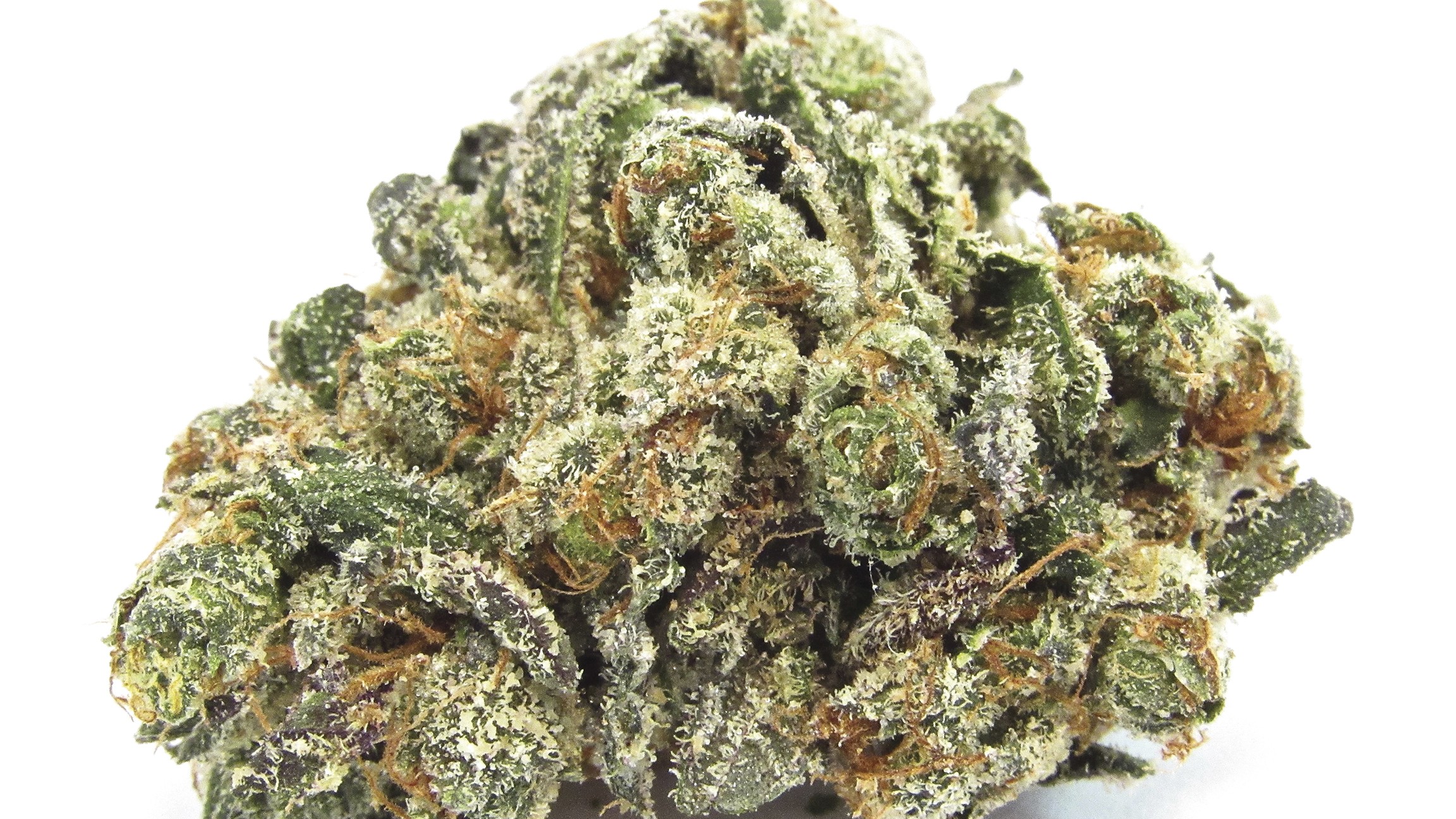 California is having its wildest cannabis summer — ever.
We're six months into recreational legalization, with the nation's first fully permitted recreational cannabis events, including back-to-back Cannabis Cups in Sacramento and Santa Rosa. As the state heats up and vacations begin, there's a riot of wonderful cannabis products to seek out, from designer strains to tasty vapes and beyond. We've broken up our recommendations by potency. Let's dig in.
Beginner Rides
Many folks are going to have formative summer experiences experimenting with cannabis. A whole raft of products has sailed out to meet these nervous folks, who have heard horror stories about strong flowers and edibles and don't want to overdo it.
They're attracted to flavorful, pretty, low-dose, no-high, or low-high medicated foods. Guaranteed hits include medicated sublingual strips from Kin Slips. Kin Slips' Park Life product contains 10, no-high cannabidiol (CBD) molecules for every one stony THC molecule, so you can't get too high ($47, PhytologieOakland.com). Ditto for the Stokes Micros Watermelon flavored mints, which contain just 5 mg THC per mint for an easy ride ($15, Bud.com).
Summers and newbies pair well with gummies, and 2018 is sweet. Seek out the Valhalla Confections Tropical Twist 10 mg CBD gummies ($30, GOE.menu), or for more of a lift, try Valhalla's Tangerine Sativa gummies with 10 mg of THC ($25, GOE.menu).
If you're going camping, try Kush Nuts' infused cashews and almonds sativa mix ($24, HiFiGreen.com) followed up with Mind Tricks' legendary S'mores Toffee bites ($10, PhytologieOakland.com).
We're also seeing an explosion of low-dose infused drinks to rock your next garden party. The California Dreamin' Tangerine Soda ($8, CBCBBerkeley.com) has a manageable 10 mg of THC and also comes in cranberry or pomegranate. There's also the Sprig 10 mg THC citrus soda ($5, MyBPG.com) and Venice Cookie Company's Cannabis Quencher Mango Sips with 10 mg of THC and CBD ($12, MagnoliaWellness.org), plus the LaGrandeur Sparkling Cranberry drink with just 5 mg of THC ($18, getsava.com).
Lastly, for those who are ready to inhale, a great starting point is the chic Pax Era disposable pod full of Jetty Extracts' Cannatonic oil, a no-high 17:1 CBD-to-THC formulation ($50, BlumOak.com).
Medium-Intensity Rides
Some of us have been there before, but it's been a while. Others are ready to take it up a notch, and still others are trying to keep their tolerance level low to keep their bank account high. Moderation in all things, including these intermediate-level summer products.
For an especially refreshing break, Old Fashioned Lemonade sports ten standard doses, or 100 mg of THC ($25, MagnoliaWellness.org). Round out the cooler with some Manzanita & Madrone Lemon-Lime Fizz for a zesty citrus soda with 50 mg of THC ($15, MagnoliaWellness.org). And don't forget the chips! One bag of Yummi Karma's Barbecue potato chips contains 50 mg of THC ($6, available widely).
If you're not opposed to the fast-acting effects and flavors of inhalation, there's a lot of great summing pairings out there. Start with AbsoluteXtracts' Supercritical Hop Cannon disposable vaporizer cartridge, featuring flavors from Lagunitas Beer ($50, MyBPG.com).
Summers also pair perfectly with pre-rolled joints that are ready to smoke when you are. Try the Slymer pre-roll seven-pack ($40, MagnoliaWellness.org) or the Sava pre-roll sampler pack, which mixes CBD-rich flowers and some THC-rich ones, too, including Canna-Tsu, AC-DC, Blazing Purple Pantera, Durga, WiFi OG, and Sour Diesel ($50, GetSava.com).
For those interested in working on their joint-rolling skills, the raw flower is flowing this summer. Summer is for sativas — the more energizing type of bud — so look out for deals on eighth-ounces of Sun Grown Goji Jack and Platinum Goji ($25, MyBPG.com), Hawaiian Gold ($50, ShopHarborside.com), and Willie's Reserve Pineapple Rising ($35, 7StarsHHC.com).
Intense Rides
Ready for an epic cannabis staycation? Prepare yourself and your bank account. Just like designer sneakers, the best strains of cannabis don't come cheap.
Expect to pay $40 to $60 per eighth-ounce of flower, plus tax, for the most in-demand strains this summer. They are often last year's mega-hits that have been bred back with themselves or other designer strains to make them stronger and a must-have collaboration.
That means new crosses of DoSiDo, Purple Punch, Clementine, and all the "desert" strains related to Girl Scout Cookies, including Gelato 41, Biscotti, Runtz, Itz-It, Naranjah, Jelly Breath, Melonade, Wedding Cake, Smarties, Gushers, and on and on.
Find them at Garden of Eden in Hayward and Connected Cannabis Co. in San Francisco, which closely follow designer strain trends. Even more authentic, some of Oakland's unlicensed markets contain amazing growers locked out of the licensed system.
Beyond flowers, true aficionados are thumbing through Instagram looking for the latest collaborations on "sauce" — a massively aromatic, gooey, wet extract that must be stored at low temperatures to preserve its delicate bouquet.
Raw Garden's Clementine extract runs $50 per gram at CBCB, while Ace of Hearts' Sour Banana Sherbet Sauce runs $88 per gram (BerkeleyPatientsCare.com). Beezle's Super Gelato live resin sauce is a steal at $56 a gram at Hi Fidelity.
Lastly, look out for the next level of tasty vape cartridges, including the Pax Era-compatible pods featuring Blue River's "Rosin Sauce" extract of the strains Fruit Loops or Golden State Banana ($65, MyBPG.com), as well as the Beezle + Lemon Tree Live Resin vape cart ($60, MyBPG.com).
It's a new world out there, so jump in this summer — and consume responsibly.
Award-winning journalist and best-selling author David Downs writes Legalization Nation weekly. He is the co-author of Marijuana Harvest (2017).
Editor's note: We erroneously stated the amount of THC in Sprig's THC citrus soda. This version has been corrected.