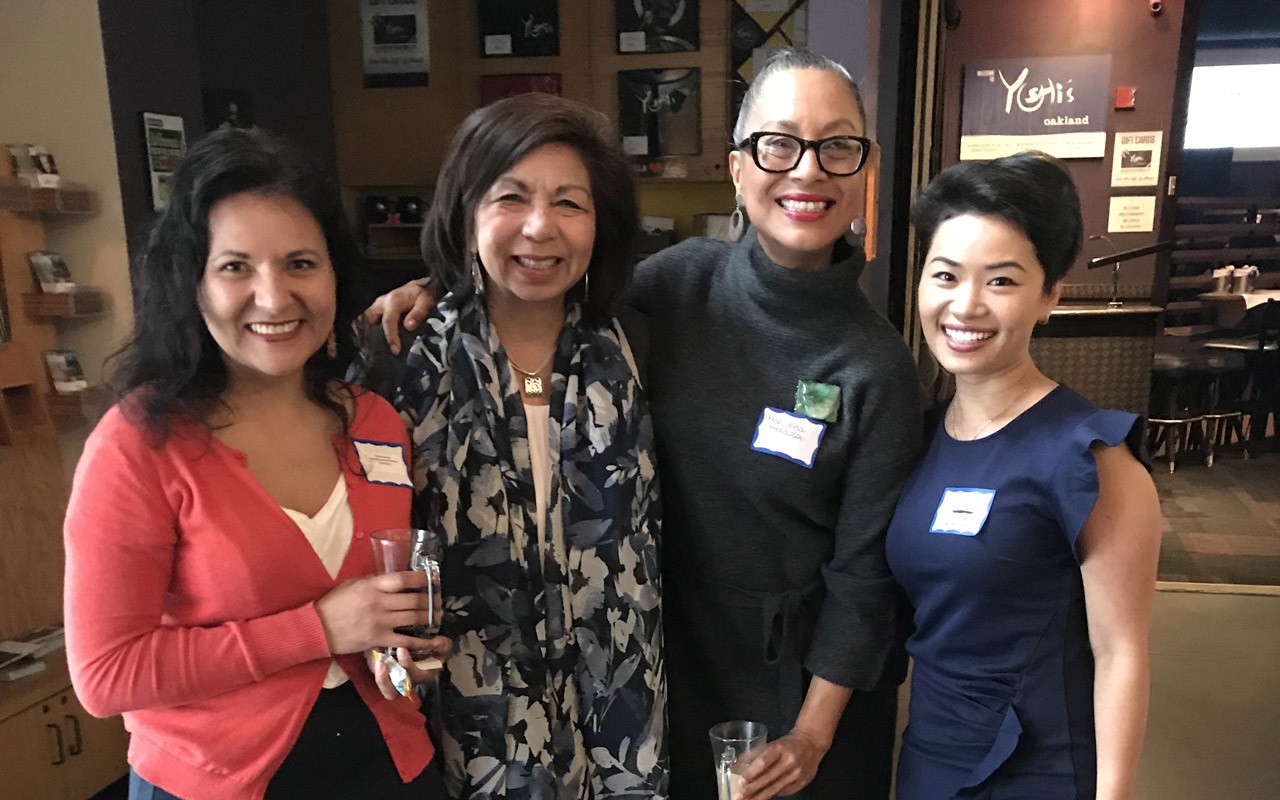 Even before Blue Shield officially moves into its new downtown Oakland home base, the company is making serious efforts to positively affect the city's business economy. A large company such as Blue Shield has ongoing supply needs in multiple areas — and it's actively seeking out diverse local suppliers to fill them.
"We at Blue Shield are committed to diversity as part of our mission to give all Californians access to high-quality health care. If you want to be the preferred brand in the marketplace, you need to embrace inclusion as a strategy," said Pradip Khemani, senior director of Global Business Services at Blue Shield of California.
The company has set an ambitious goal of tripling the percentage of its procurement budget spent with diverse suppliers, from 4 percent in 2018 to 12 percent by 2023. These suppliers include minority-, women-, disabled veterans-, and LGBT-owned businesses. Considering that Blue Shield spent $28 million in supplier diversity in 2018, this clearly amounts to incremental economic opportunities for those business owners who qualify, with many millions of dollars flowing back into the community.
"We now have a five-year strategy to build this group of suppliers in our community, and I am sitting down with my team to build it. We are looking at what is happening in the insurance community and are committed to being in the forefront of this effort industry-wide," Khemani said.
Blue Shield Chief Financial Officer Sandra Clarke believes the goal is not only achievable, but is the right thing to do. "When we do an RFP [Request For Proposal] for a service or activity, we will make sure that we contact all the qualified suppliers," she said. "In addition, we continue to reinforce to our larger suppliers that we expect them to be actively seeking out diverse subcontractors." This includes during the time remaining as Blue Shield continues to fit out its building before move-in, she said.
The company kicked off the effort in Oakland during a March 27 breakfast at Yoshi's in Jack London Square. Khemani noted that 80 business owners attended and that outreach efforts are ongoing. "The Chamber of Commerce is very interested in working with Blue Shield to expand knowledge of the initiative in the Oakland community," said Khemani.
Major supplier opportunities include professional services, such as event planning, catering, and language translations; advertising and marketing, including promotional items; consulting; information technology; human resources; facilities; and office supplies. Potential suppliers need to be certified, or want to be certified by the National Minority Supplier Development Council, the Women's Business Enterprise National Council, CPUC Supplier Clearinghouse, the U.S. Small Business Administration, the California Department of General Services, the Office of Small Business and DVBE Certification, or the National Gay and Lesbian Chamber of Commerce.
"We believe that supplier diversity can both drive revenue and provide broader economic benefits," said Khemani. "This includes new opportunities to expand our business, based on consumer needs, enhancing and building positive brand experience, and innovation taken to a larger scale. This can be a game changer."
Equally importantly, said Clarke, is the opportunity for Blue Shield to be more than "just a tenant" in Oakland. The company plans a sustained effort to build relationships with other businesses in the city.
Blue Shield is creating ways for possible suppliers to showcase the goods and services they provide. "We can create an environment that facilitates networking and matchmaking, in which suppliers can meet with our business professionals," said Khemani. He noted that interested suppliers can visit Blue Shield's website to register, which will generate a follow-up call to discuss what services they provide, or they can call his office directly to schedule a call.
Asked about the connection between the effort to diversify suppliers and the ongoing #80forOakland program, Khemani reinforced that that program coincides with the 80th anniversary of the company's founding, and that all senior staff are encouraged to provide support for it, as well as hosting events. "It's the perfect opportunity to introduce ourselves to Oakland, and let local businesses know we are eager to work with them," he said.
The commitment to diverse suppliers, far from being simply a chance to generate publicity for Blue Shield, represents part of a "multiyear roadmap," said Clarke. "We believe in inclusion. It's our goal to create a healthcare system that truly represents the diversity of our members and the community we serve."
Business owners interested in learning more about Blue Shield's Supplier Diversity program can visit the "Supplier Diversity" page under the Corporate Citizenship page at BlueShieldCa.com/about.